How Queen Elizabeth II and Prince Philip Are Already Preparing to Say Goodbye to Each Other
Although it's not something most people want to think about Queen Elizabeth II and her husband, Prince Philip, have already made preparations for how they will say their final goodbye to each other.
The royals are both in their 90s, have been married for more than 70 years, and realize that their time together is limited. They also know that the world will be watching when their partner passes so they have already planned how they will handle that moment — at least publicly.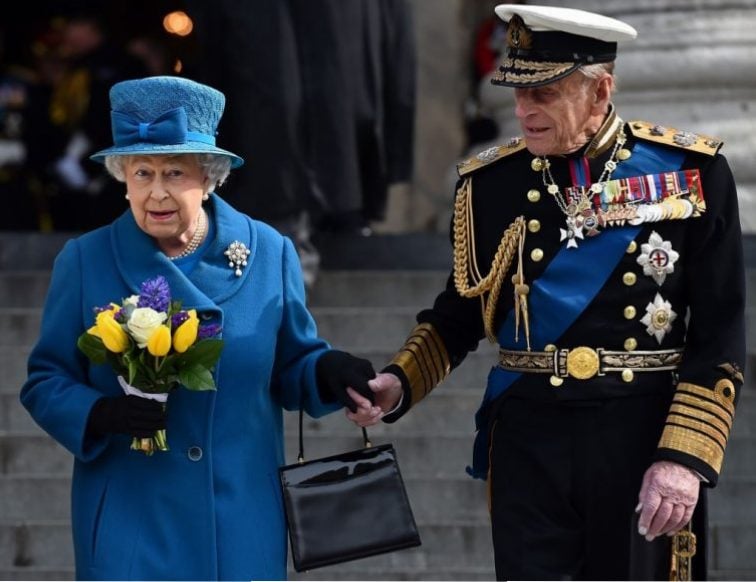 This is how the queen and the Duke of Edinburgh have planned for the inevitable.
What will happen when Queen Elizabeth dies?
Of course, no one knows how the queen will die but as the Guardian noted, the palace envisions Her Majesty being surrounded by doctors and loved ones and passing away after a brief illness. The queen's senior doctor, gastroenterologist Huw Thomas, will be in charge of who can go into her room at which time and when the information of her passing should be made public.
Queen Elizabeth has laid out several rules to be carried out after her death from how long she should be mourned to what should be played on public television. She stated that there will be 12 official days of mourning during which time the BBC cannot air any comedies or other humorous programs. Her body will lie in state for those days and her son, Prince Charles, will become England's next monarch.
What will happen when Prince Philip dies?
The royal family and palace staffers are aware of the many arrangements in place for when Prince Philip passes away as well. The official announcement of his death will be made first by the BBC. Should he die in the middle of the night, news of his passing will be broadcast on the network at 8 a.m. local time.
Philip reportedly does not want a full state funeral and the mourning period after his death will last for eight days. If he dies before the queen then she can go into royal mourning which will last for 30 days.
How they will say their final goodbye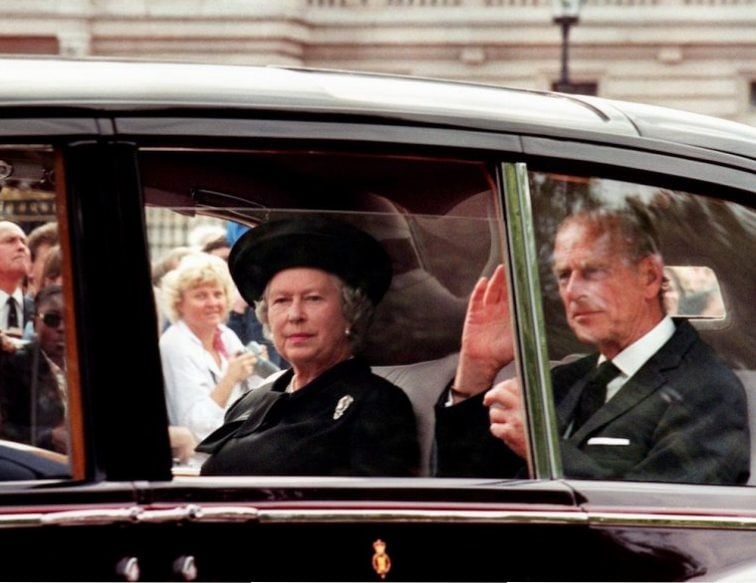 When it comes to saying goodbye to the other, don't expect either of them to show much emotion in public.
"They will be stiff upper lip in public and keep their own emotions behind it," a former staffer told People, adding that they will turn to their faith to get them through the difficult time. "They are both deeply religious people and it won't take them by surprise."
Royal historian Robert Lacey agreed on how they will handle it explaining that "Their life together has always been built on regular separations. They are not a soppy couple."
The pair will be together in their final resting place as they will be buried next to one another in Frogmore Gardens on the grounds of Windsor Castle.
Read more: Is Queen Elizabeth II Related to Her Husband, Prince Philip?
Check out The Cheat Sheet on Facebook!