How Quentin Tarantino's New Movie Could Push Him Into Billionaire Territory
If you want to know why Quentin Tarantino became such a powerhouse in Hollywood, check on the profits he made for the studios. Pulp Fiction, his second film, grossed $214 million worldwide, making it the most profitable independent movie of all time.
With Jackie Brown and the Kill Bill series, Tarantino again hauled in several times what he budgeted for production. While his time as a director may be winding down, he's not going lightly with his new picture, Once Upon a Time…in Hollywood.
With Margot Robbie, Brad Pitt, and Leonardo DiCaprio co-starring, Tarantino looks ready to score big again on an estimated $90 million budget. Except this time it's for keeps.
According to The Hollywood Reporter, Tarantino's deal for Once Upon a Time is the sort that only a handful of directors (including billionaire George Lucas) have scored in the past. With the pact, Tarantino will own the copyright to a Sony picture.
Tarantino's copyright deal gives him rare financial control.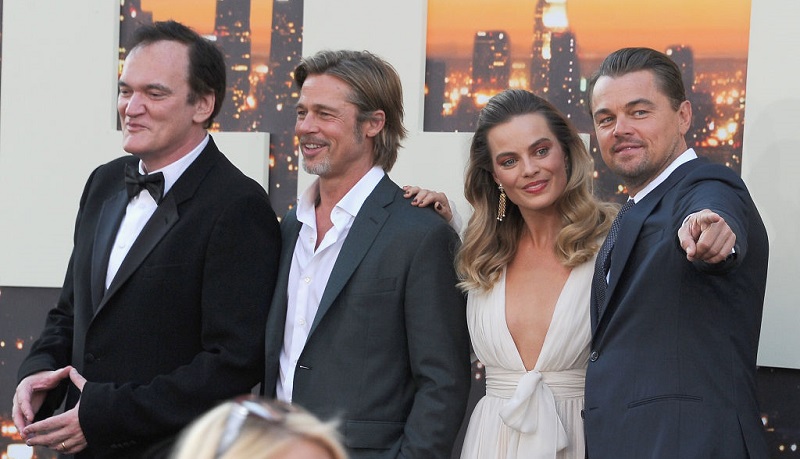 Over the years, both film directors and stars have made out like bandits by taking smaller salaries and taking compensation as a percentage of the box office. It's something Ethan Hawke did with The Purge and Tarantino has done with films he made at Miramax.
Once again, Tarantino will have a solid back-end deal in place for Once Upon a Time. But the big difference is he'll have the copyright to the picture, which is nearly unheard of at a major studio like Sony Pictures.
According to THR, Tarantino insisted on this aspect of the deal, which is why Warner Bros. let Sony take the film. After a period of 20-30 years, he'll own the copyright, which is something heavyweights like Peter Jackson (net worth: $500 million) and Lucas have managed in the past.
In the case of Lucas, the director took a smaller salary for Star Wars in exchange for the licensing rights which have made him a massively wealthy man. (All Star Wars sequels went through that.) Though Tarantino's deal differs from that of Lucas, its potential is unlimited.
The spinoff potential of 'Once Upon a Time' characters is limitless.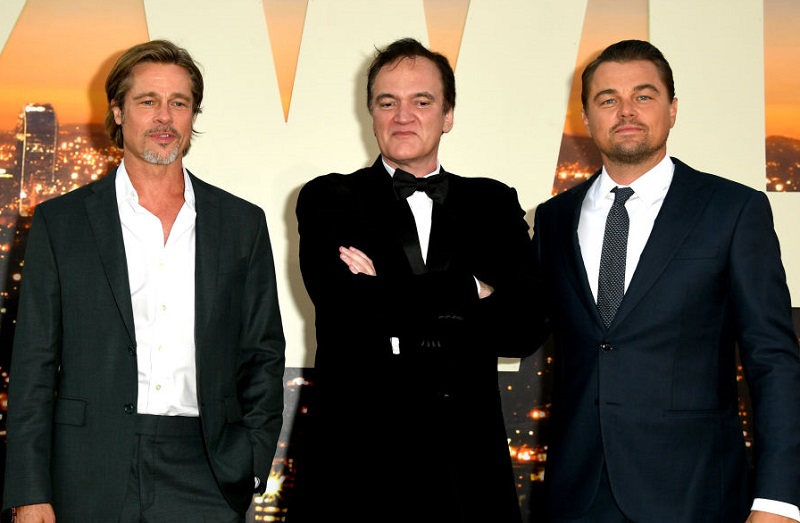 As THR noted, Tarantino could begin licensing spinoffs based on the characters in his film. (Sony controls prequels and sequels.) In the movie, DiCaprio's character stars in his own TV show. Should a studio or streaming service take that idea to the small screen, Tarantino would win big.
That same concept applies to the stunt-man character played by Pitt. (Obviously, real-life characters played by Robbie and Emile Hirsch wouldn't count.) Say someone approached Tarantino about making a show starring any other character. Tarantino, not Sony, would be the winner.
Can these characters and concepts generate the sort of revenues that made Lucas stunningly rich? Time will tell.
The sure thing is, if Tarantino finds several lucrative deals from this movie, he could begin inching toward billionaire — or at least Peter Jackson half-billionaire territory — before his time is done.
Also see: The 'Twin Peaks' Actors Who Were Married in Real Life