How Real Was Donald Trump's 'Celebrity Apprentice'? Former Candidates Reveal the Show's Secrets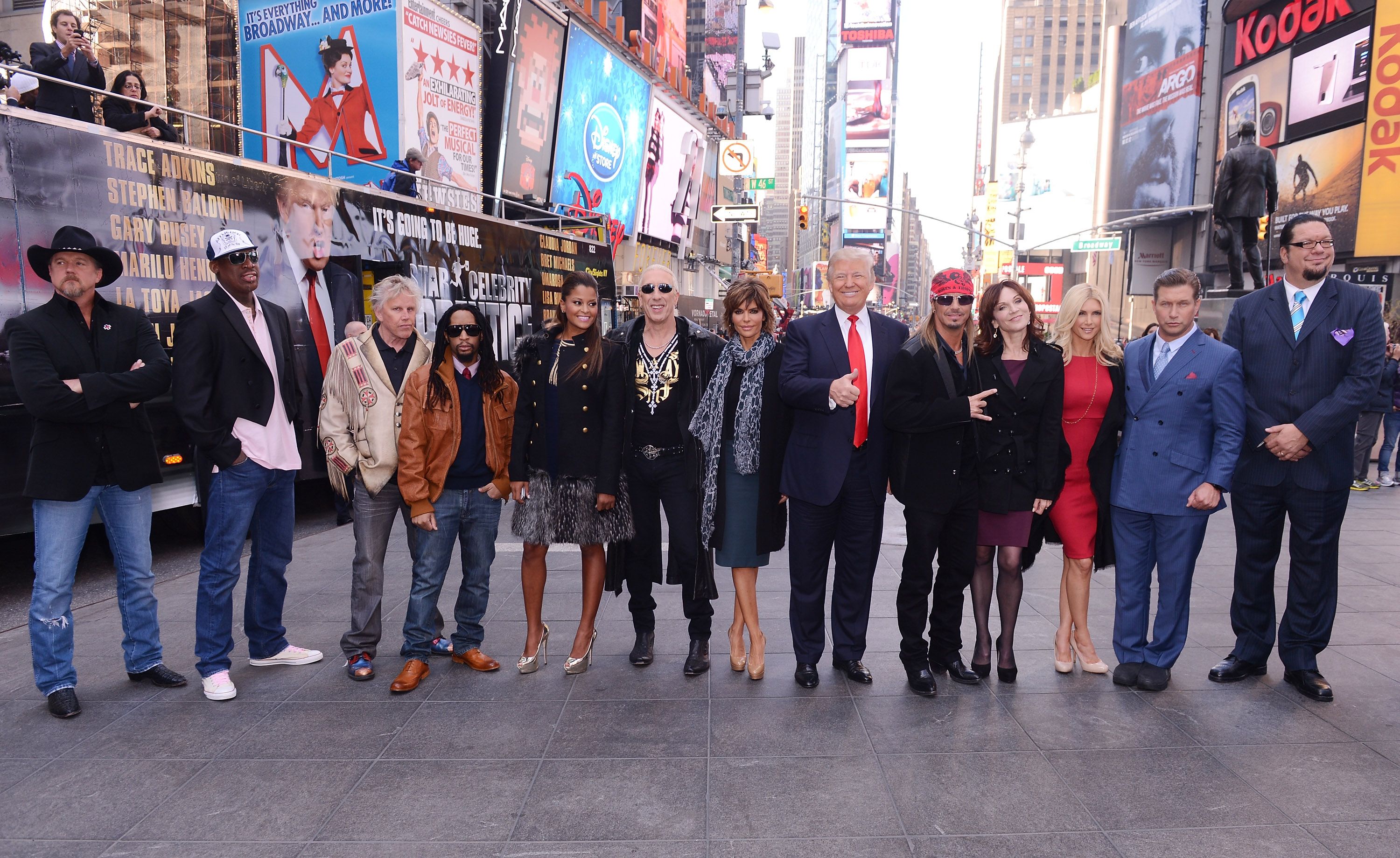 It's the show that made Donald Trump a household name and ultimately gave him the recognition and prowess to climb to the highest office in the land. But how much of Celebrity Apprentice is reality and how much of it is just smoke and mirrors to keep viewers entertained?
There have been plenty of former contestants and producers willing to spill secrets from their time on the show. By piecing together their stories, we can get a clearer picture of what went on when the cameras were off.
'Celebrity Apprentice' captivated America
Celebrity Apprentice launched in 2010 as a revamping of the original The Apprentice, which first aired in 2004. The original was presented as "The Ultimate Job Interview" and was the brainchild of award-winning, British-born reality TV creator Mark Burnett (who is also responsible for Survivor). In the original series, relatively unknown aspiring businessmen and women competed through a series of tasks to win the prize of a one-year contract on a project run by Trump.
Celebrity Apprentice launched as the show's seventh season and follows a similar concept with the important distinction that the contestants are made up of celebrities, and the award is a donation to a charity of the winner's choosing. The tasks, though, remain business-oriented and often revolve around sales and marketing.
Donald Trump was the host of all six seasons of The Apprentice and the first eight seasons of Celebrity Apprentice. In 2015, amidst his burgeoning presidential campaign, it was announced Trump would no longer serve in the host role. Trump alleged he was stepping down to focus on his bid for the White House, but NBC put out a statement saying they were severing ties with the larger-than-life mogul over his incendiary comments on the campaign trail. Either way, the result was that the fifteenth season of the show launched with a new host: Arnold Schwarzenegger.
Trump's history (and powerful presence) was real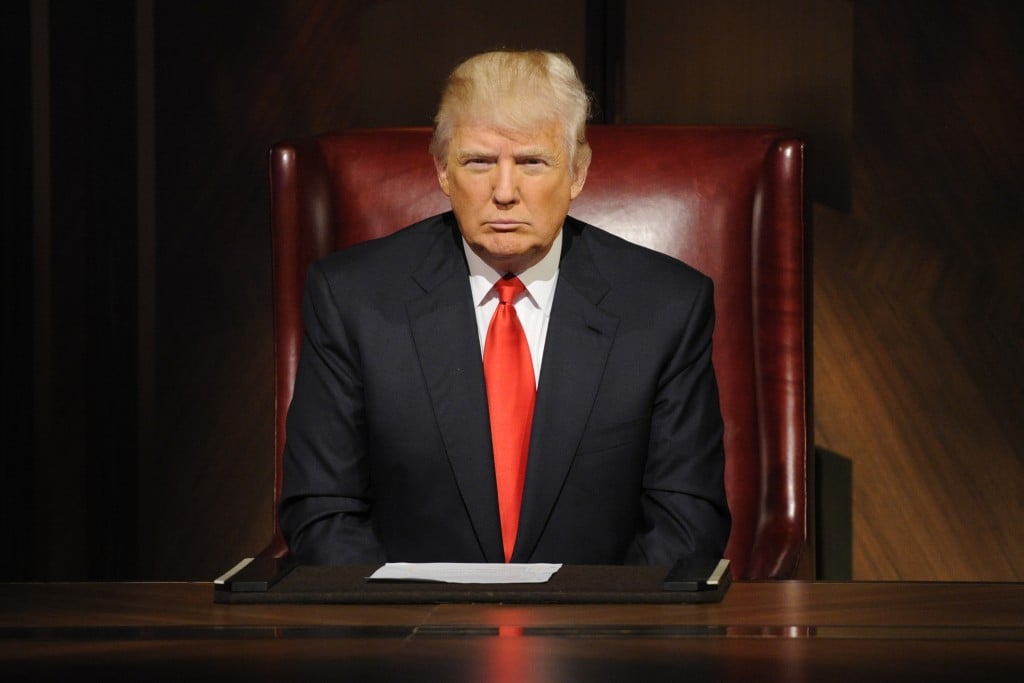 In the opening credits for The Apprentice, Trump's voiceover explains he "was billions of dollars in debt" in his business endeavors before he "fought back" and "won" his new life as a successful billionaire. While the story may have been simplified and sensationalized for the reality television show, his checkered business history is decidedly real.
In 1990, Trump was indeed $3.4 billion in debt (and was personally liable for $832 million). His losses included failing airlines, casinos, and hotels. His efforts to "fight back" are rooted in a real change in business practices as well. In 1995, he made his casinos public, sold stock, and started a new business approach that involved less of his money and more licensing of his brand.
Another thing that is true about the show's persona is that Trump does command an audience and exude a sense of authority wherever he goes. Several former contestants commented on his ability to command a room with Season 6 participant Jenn Hoffman calling him "statuesque."
The flip side of that is that many contestants also found his commanding presence overbearing and uncomfortable. Season 3 participant Angie McKnight recalls feeling bullied during the scene in which he "fired" her from the show. Several participants have also alleged to inappropriate behavior. Former contestant Summer Zervos is one of the multiple women who has publicly claimed Trump sexually harassed her.
The setting was not real
The setting was not real. Producer Bill Pruitt has described the persona of Trump as a tycoon as a "scam" they did for "entertainment." He points to the show's boardroom facade as evidence of the difference between Trump the man and Trump the show host. Pruitt says that Trump's actual office is "dated" with chipped wood and a funny smell, so the show took the liberty to create a sleek, modern, and intimidating setting in which The Donald could fire people at will.
Another element of the setting that was faked is that there is no "penthouse" where the winning contestants ascend. Instead, the different stages of the show are all manufactured stages set up on the same floor of Trump Tower, a move that no doubt makes filming easier—even if it is a little less impressive for the week's victors.
The impact was real
While elements of the show may have revealed truths about Trump's personality and interpersonal relations, much of it was simply an act. Trump was playing a character created for him by many talented and crafty reality TV experts, and he played it well. He played it so well that the crafted image of him as a successful billionaire helped his real rise to the presidency. Even though much of the show was faked for entertainment, no one can deny the impact is real.