How Rob Kardashian Is Doing on His Weight Loss Journey
You don't hear much from Rob Kardashian these days. The reality star has retreated from the public eye over the past few years, having made only a few public appearances and cameos on his family's world-famous show, Keeping Up with the Kardashians.
He did send out a message in June 2019 that had the world talking, though. Kardashian wrote on Twitter that he's been in the gym to combat his weight gain. Let's discuss how Kardashian is doing on his new weight loss journey.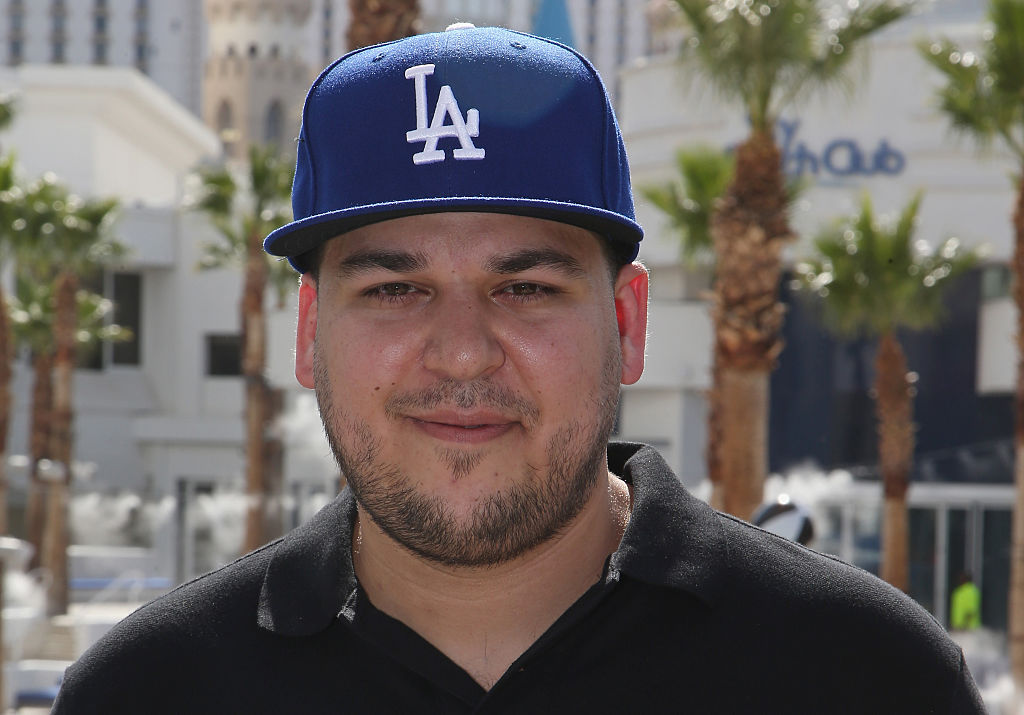 Rob Kardashian is killing it in the gym
As many of you know, Kardashian has struggled with his weight and depression over the years. He even ditched Kim Kardashian and Kanye West's 2014 wedding because he was so self-conscious about his body. But now, the reality star has decided to "take control" of his life and health.
Khloé Kardashian told Entertainment Tonight in June 2019 that her 32-year-old brother is "doing great" in the gym, noting that he even works out with at least one of his siblings.
"He goes to [Kim Kardashian's house]. He's worked out for like the past five days or so and he's kicking a**," she explained.
Rob Kardashian's family could not be happier for him
Sources told Entertainment Tonight in June 2019 that the Kardashians are so proud that the reality star has taken such a step and totally support him during this time.
"For years, the sisters and [his mom] Kris have wanted Rob to find comfort in his body again, but quickly realized the more they pushed onto him, the more he took a step back," the source said.
"The family has allowed Rob time to process his own emotions regarding his health and wanting to put the best foot forward for [his daughter] Dream, and they're extremely happy he's decided to get back into the gym and eating healthier," the insider added.
Rob Kardashian's daughter inspired him to get in shape
Fatherhood has reportedly opened Kardashian's eyes to a bunch of things, especially the importance of living a healthy life.
"Rob's main priority has always been his daughter, Dream, and that's the main reason he's back in the gym," an insider explained to Entertainment Tonight. "Rob has struggled with staying healthy, but since Dream was born, he's realized how much more important it is for him to get back into the gym and eating healthy."
The source added, "Rob is now in a very good place and ready to take control of his life again when it comes to fitness and a healthy lifestyle."
Did Natti Natasha inspire Rob Kardashian, too?
Kardashian could have something else motivating him to hit the gym — or should we say, someone. The reality star seemingly likes Latin pop star, Natti Natasha. Recently, Kardashian exchanged flirty messages on Twitter with the singer, spamming her with lovey-dovey emojis and romantic comments.
However, a source told E! News that the two are just friends. "Rob is not dating," the source declared. But at the same time, the insider said that Kardashian's relationship status could change soon. "He would love to find someone," the source continued. "He flirts on social because he's trying to have some fun."
How fun would it be if they became gym buddies? Hey, we can dream, right?