How Scott Disick Really Feels About Girlfriend Sofia Richie's Friendship With Kylie Jenner
Many people know Scott Disick through his relationship with the Kardashian-Jenner family. He was with Kourtney Kardashian for almost ten years and has appeared often on their reality show, Keeping Up With the Kardashians.
However, these days, Disick is no longer dating a Kardashian and has moved on to a new girlfriend: model Sofia Richie. It turns out that Richie and Kylie Jenner, the youngest Kardashian-Jenner sister, are very close. Jenner and Richie's friendship has many fans wondering: How does Disick feel about this friendship? Here's what we know.
Scott Disick and Sofia Richie started dating more than two years ago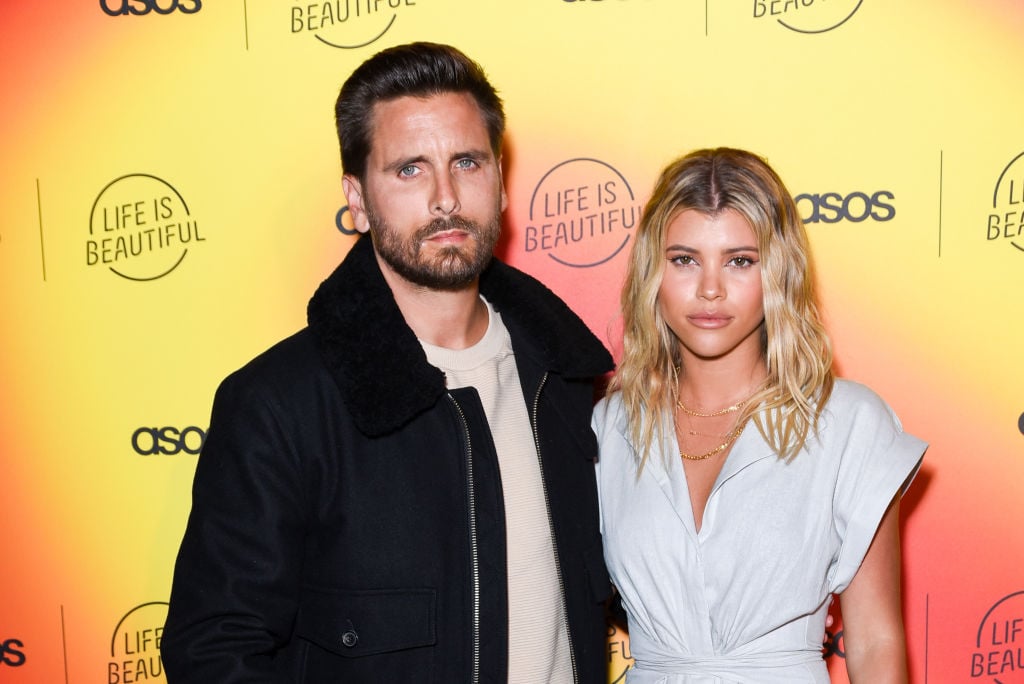 Disick and Kardashian broke up in early 2017 after a long on-and-off relationship. Soon after the breakup, Disick started being linked to others, including Richie.
Disick and Richie confirmed that they were a couple in September 2017, and the two have been together ever since. Reportedly, the two are very serious and have even thought about marriage. A source told Us Weekly that the pair have "talked seriously about getting engaged." Another insider revealed: "As it is now, Sofia and Scott look at each other as life partners."
Sofia Richie and Kylie Jenner have become very close
According to reports, Richie and Jenner have known each other for a long time as they both grew up in Southern California and ran in the same circle. "They've always been in the limelight, lived very similar lifestyles, and grown up around a lot of the same people," a source told Us Weekly.
While they knew each other, Jenner reportedly kept her distance from Richie out of consideration for her sister. Because Richie is 15 years younger than Disick, Kardashian initially had concerns about the relationship.
However, after Richie and Kardashian started getting along, Jenner felt better about pursuing a friendship with Richie. Jenner and Richie have been seen on each other's social media accounts more often these days. They went on trips together, showed off matching outfits, and even left fun messages on each other's photos.
Scott Disick is 'really happy' that Sofia Richie is friends with Kylie Jenner
Disick also is not too bothered with the fact that his current girlfriend is hanging out with his ex-girlfriend's sister. An insider told Us Weekly that Disick "is really happy that Sofia and Kylie have become so close again because it means that Sofia has been further accepted in the family."
Even though Disick and Kardashian are no longer together, he continues to be on good terms with members of the Kardashian-Jenner clan. Disick is an only child and his parents passed away several years ago. Since he does not have much of a family left, it seems that he values his relationship with the Kardashian-Jenners and they also have accepted him as one of their own.
Disick and Kardashian are getting along well and co-parenting their three children in the best way they can. This is actually how Kardashian gets along with Richie: by putting jealousy and resentment away so that the children could have more love and support in their lives.
Kardashian once explained: "I feel like I can show a message, too, of like, parents can get along and work together and we travel together… I think it's a good message to show other people."
Disick is also still good friends with Khloe Kardashian, who he became close to while dating Kourtney Kardashian. The two of them are so close that there have been dating rumors concerning them, but they have always maintained that there is nothing romantic going on.
In any case, so long as Disick and the Kardashian-Jenners are a part of each other's lives, there is no reason for Disick to not be happy that his girlfriend is getting along with a Kardashian-Jenner sister.