How Sofia Richie Is Helping Kylie Jenner Heal After Jordyn Woods Betrayal
There's no doubt about it: Kylie Jenner is a busy lady. Between her billion-dollar cosmetics business, parenting her one-year-old, Stormi, and filming episodes of Keeping Up with the Kardashians, Jenner barely has much time for anything else. Still, the makeup maven tries to make time for her close circle of friends, which looks a bit different these days than it did this time last year. After Jenner lost her best friend, Jordyn Woods, in the cheating scandal that unfolded this spring, she has been leaning on a surprising new friend: Scott Disick's longtime girlfriend Sofia Richie.
What happened between Jordyn Woods and Kylie Jenner?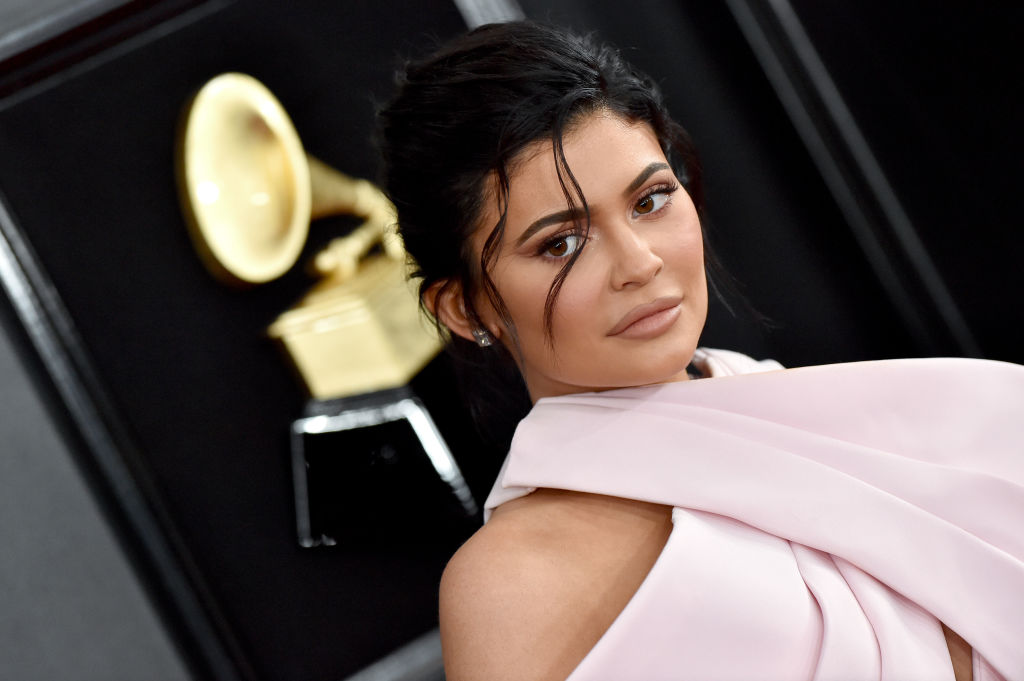 Jenner and Woods were best friends since middle school, and by the time they reached their early twenties, had formed a near-unbreakable bond. Woods lived on Jenner's spacious property, worked on business ventures with Jenner, and went on all manner of incredible luxury vacations with her. Woods was even adopted by Jenner's family, including Khloe Kardashian, and many of the family viewed her as one of their own.
All of that history made the cheating scandal even worse. Woods was accused of improper behavior, including kissing and cuddling with Tristan Thompson, the father of Kardashian's young daughter. While she denied having an affair with Thompson, Woods did admit to kissing him. Her behavior was looked at as the ultimate betrayal by Jenner, as well as Kardashian.
Woods was excommunicated from the Kardashian-Jenner family and was quickly moved off of Jenner's property. It also seems as though the family has cut all business ties with Woods and have tried to have as minimal contact with her as possible.
How long have Scott Disick and Sofia Richie been dating?
While Woods has been quietly working on her brand since the cheating scandal went down, it's business as usual for the rest of the Kardashian clan. Scott Disick, Kourtney Kardashian's ex-boyfriend and father of her three children, has emerged as an unlikely star in the family, recently debuting his own TV show: Flip It Like Disick.
Also helping Disick's star to rise is his relationship with Lionel Richie's daughter, Sofia Richie. Disick and Richie first started dating in early 2017, when Richie was only 19 years old and Disick was 34. While many were skeptical of their relationship, the two have seemingly had a smooth, happy romance, with no real drama to speak of. Richie gets along well with the Kardashian and Disick's three young children and has also formed a strong friendship with Jenner.
Sofia Richie is the perfect friend for Kylie Jenner
Recent reports reveal that ever since cutting Woods completely out of her life, Jenner has been leaning on Richie more and more. The source claims that Richie is a great friend for Jenner since she has her own life, her own family, and her own career to focus on and isn't a "user" in any way.
In addition, Richie's personality jives well with Jenner's: She is fun, low-key, and loves being around Jenner's baby daughter Stormi. The report states that Richie and Jenner have enjoyed lots of chill girl's nights at Jenner's palatial home, watching movies, cooking, or just talking.
As for how Disick feels about his girlfriend and his unofficial sister-in-law being besties, sources claim that Disick is really happy with the way their friendship has progressed because it indicates that his whole family is accepting of his much-younger girlfriend.
No matter what the next few years hold for the future of Woods and Jenner's friendship, for the time being, she is filling her life with the most positive influences that she can find.