How Soon Do Chris Pratt and Katherine Schwarzenegger Want Kids?
If you weren't paying attention, you might have missed Chris Pratt and Katherine Schwarzenegger's low-key wedding announcement just a few weeks back. The couple, who have kept quiet about their relationship until just recently, tied the knot in a small, intimate ceremony on June 8 in Montecito, California.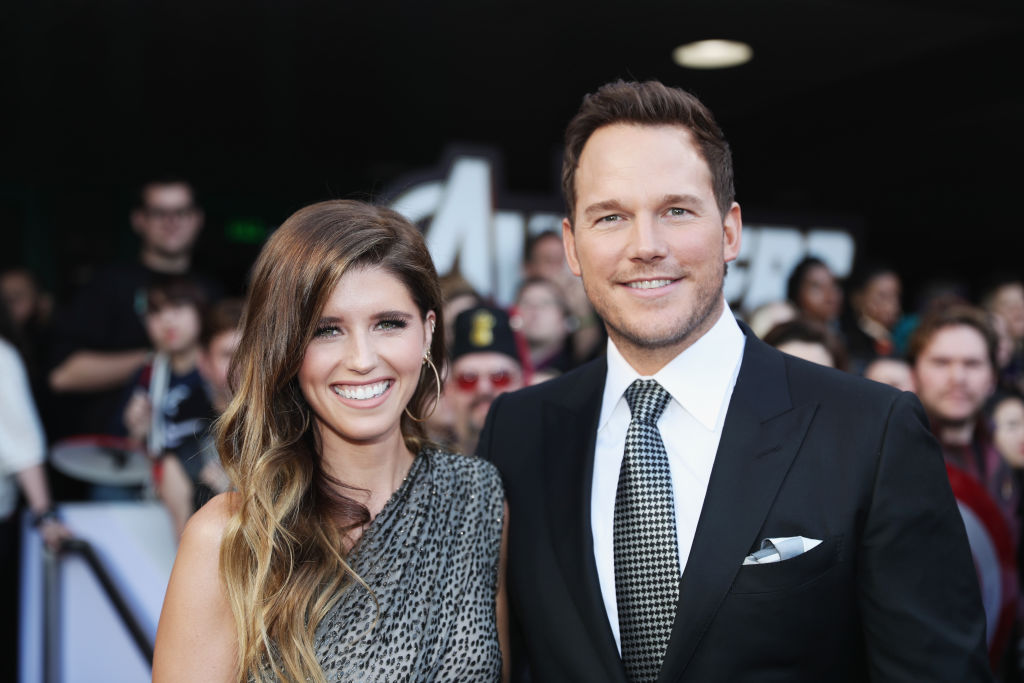 Though they are just newlyweds, it appears the couple is already thinking about the next steps in their relationship. And it looks like they have big plans in the works. Let's take a look at what's on the horizon for Chris Pratt and Katherine Schwarzenegger.
The couple began dating sometime last year
Chris Pratt and Katherine Schwarzenegger officially confirmed their relationship just six months ago when Pratt wrote a birthday message to his then-girlfriend on Instagram. The Guardians of the Galaxy actor wrote a sweet message thanking Schwarzenegger for "laughs, kisses, talks, hikes, love, care." The post was accompanied by a collage of intimate photos of the couple laughing and cuddling up close to each other.
The next month, the couple announced that they would soon be getting married. Pratt again took to Instagram, writing, "Sweet Katherine, so happy you said yes! I'm thrilled to be marrying you. Proud to live boldly in faith with you. Here we go! 💍🙏♥️" Above the caption was a picture of the couple with Schwarzenegger proudly showing off a massive ring.
While they didn't share their relationship with the public until just a few months ago, they had actually been dating for quite some time before making their first appearance together. Though they were first seen together around Father's Day 2018, the couple had been seeing each other a few months prior to that.
So, just how did the couple meet? Well, it turns out the couple has Schwarzenegger's mother, Maria Shriver, to thank for that. Shriver and Pratt knew each other through mutual friends and Shriver decided to set the two up.
They want to start a family soon
According to a source close to the couple, the two are ready to start a family –soon. The source told People, "They both feel so blessed to have found each other, and they can't wait to expand their family as soon as possible."
This falls in line with the comments the actor recently made about his future with Schwarzenegger. When asked about his future with the 29-year-old author during a January interview with Entertainment Tonight, Pratt responded, "The future? Oh. Lots of kids. Maybe less time spent working, more time spent enjoying life."
The actor already has a son, Jack, with ex-wife Anna Faris. The couple made sure they included Jack during several activities while they were dating. The source told People, "Katherine never minded that her dates with Chris many times involved a kid activity, like a matinee movie, or going to Disneyland. Katherine is like a big kid and loves doing activities with Jack. She loves that Chris is a dad."
The couple has had to deal with some backlash regarding their marriage
It hasn't been all butterflies and roses for the new couple. Fans on social media were quick to jump on the stars for what many view to be insensitive comments.
When the two posted their wedding pictures on Instagram, they captioned the photos remarking how the wedding was the best day of their lives. Fans pounced on Pratt saying that his son's birth should have been the best day and that it was a mean remark to make considering he has been married once before and has a child.
Other fans commented on the short time it took for Pratt to remarry. While Pratt and Faris split in late 2017, their divorce wasn't finalized until October 2018. This led fans to point out that it had been less than a year between his divorce and new marriage.