How Tall Are Meghan Markle, Kate Middleton, and the Rest of the Royal Family?
What don't we want to know about the British royal family? We'd like to know practically everything about them. Such as, what does Meghan Markle keep in her purse? And, who is the queen's favorite Prime Minister?
One of the questions we can answer is about how tall each member of the royal family is. Keep reading to learn about their heights.
How tall is Prince Charles?

The Internet says Prince Charles is 5 feet, 10 inches tall but his height has been a topic of debate. Different outlets have different stats for the prince's height.
Some say his height bottoms out at 5 feet, 8 inches, which is one inch shorter than the average British male. His height was a bigger deal than you may realize. More on why, next.
How tall was Princess Diana?
The late Princess Diana reportedly stood at 5 feet, 10 inches tall. Buckingham Palace even issued a statement about her height in comparison to that of her husband, Prince Charles. He was supposedly an inch taller than her, standing at 5 feet, 11 inches.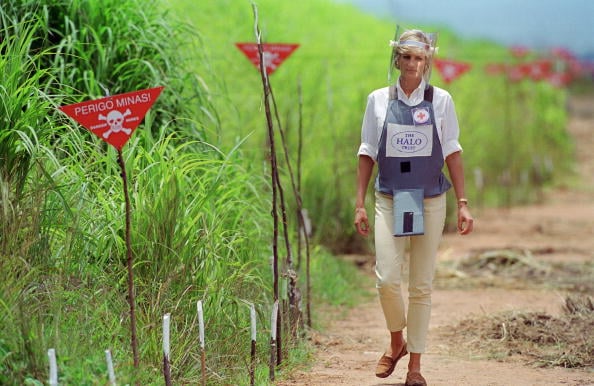 A concern of Diana's was not to appear taller than Charles in photographs.

"Her main concern was that she wouldn't appear taller than Prince Charles," Clive Shilton, Diana's cobbler, told The Mirror. Shilton also said because "she was very tall — 5'10" — the shoes would have to have a low heel."

How tall is Prince Harry?

Knowing the height of his parents, as a child, people could probably already guess Prince Harry would grow up to be a tall man.
Now in his thirties, Harry reportedly stands at 6 feet, 1 inches.
How tall is Prince William?

Again, we know that being tall is in Prince William's genes. He's even taller than his younger brother. The heir to the throne is reportedly 6 feet, 3 inches tall. As a member of the royal family, William will literally stand out in a crowd because of his height.
How tall is Meghan Markle?

It's hard to discern the height of the women in the royal family because they're often photographed wearing high-heeled shoes or wedges (but no wedges when the queen is around because she doesn't like them).
Actors sometimes appear taller onscreen and Markle, a former actress, was probably no stranger to people commenting on her height in her acting heyday.
Maybe to Suits viewers, she appeared taller or shorter than in real life but she reportedly stands at 5 feet, 7 inches. That means Markle is six inches shorter than her husband, Prince Harry.

Given the way she rocks high heels, their height difference isn't really noticeable. Markle and Middleton alike have to be pros at spending hours walking around in four or five inch heels.

How tall is Kate Middleton?

One look at Kate Middleton and you know she's got legs for days. She reportedly stands at 5 feet, 9 inches. She too is six inches shorter than her husband, Prince William. Again, Middleton wears high heels to royal engagements making her appear taller.
With Middleton and Prince William both being tall, we can assume that Prince George, Princess Charlotte, and Prince Louis will grow up to be tall.

How tall is Queen Elizabeth II?

Queen Elizabeth II is smaller in stature compared to her children and grandchildren. She measures up at 5 feet, 4 inches.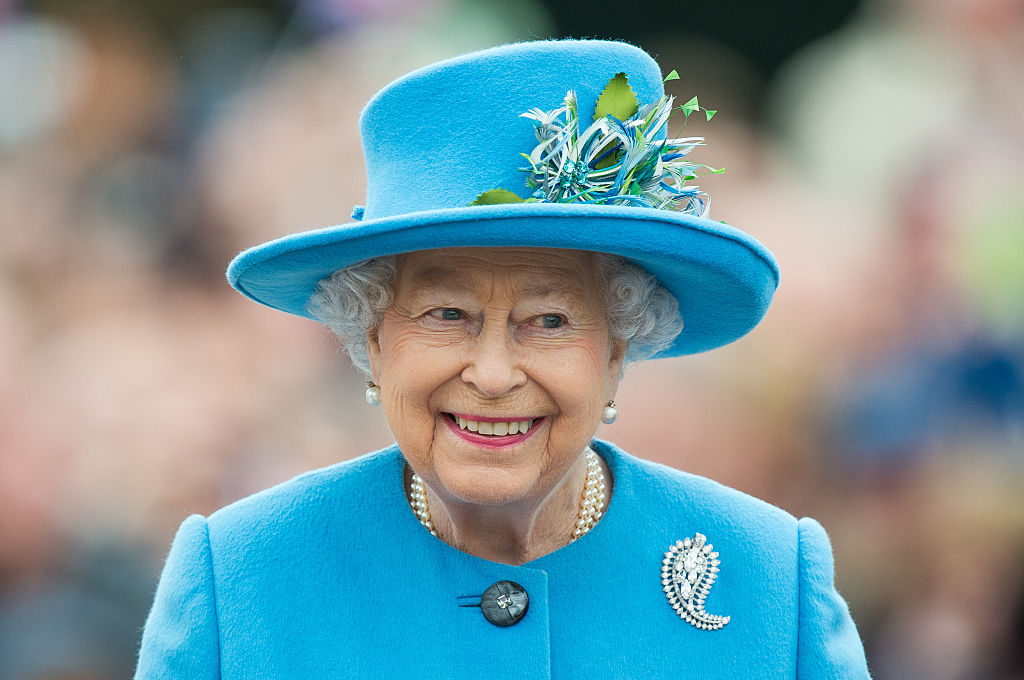 King Charles I also reportedly stood at 5 feet, 4 inches. While she's shorter than most of her close relatives, the queen is the same height as the average woman in Britain.
How tall is Prince Philip?

Prince Philip was 6 feet tall in his youth. Today, The Duke of Edinburgh stands at about 5 feet, 11 inches. He's taller than his son but shorter than his grandsons, William and Harry.