How Tall Was 'Star Wars' Actor, Peter Mayhew and When Was His Last Appearance as Chewbacca?
Peter Mayhew was the original actor to play Chewbacca in Star Wars. The tall wookiee was a loyal friend, a good co-pilot, and a towering presence. How tall was Mayhew and when was his last appearance as Chewbacca? Here is everything you need to know.
Peter Mayhew died on April 30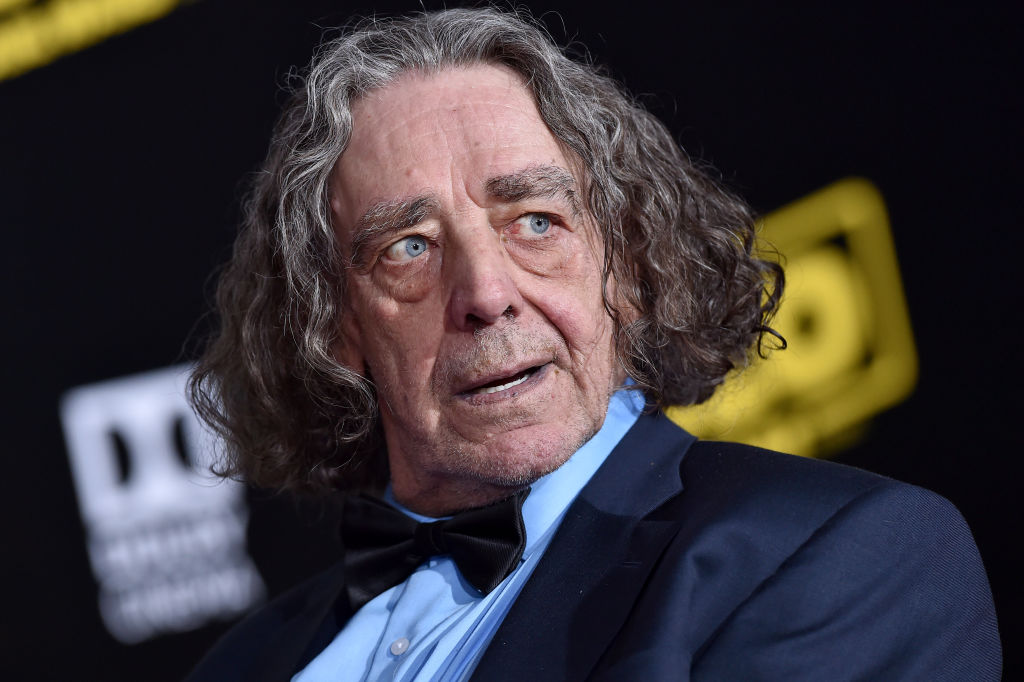 It has been announced that the actor died on April 30 in his North Texas home. He was with his family and he is survived by his wife, Angie, and three children, according to CNN. He was 74 years old.
He played the iconic role of Chewbacca. His passion for the role and more was mentioned in his family's statement.
"He put his heart and soul into the role of Chewbacca and it showed in every frame of the films from his knock-kneed running, firing his bowcaster from the hip, his bright blue eyes, down to each subtle movement of his head and mouth," his family said. "But, to him, the Star Wars family meant so much more to him than a role in a film."
His last onscreen appearance as Chewbacca was in Star Wars: The Force Awakens
Mayhew was the original actor to play Chewbacca in the original Star Wars trilogy. He then returned for Episode III of the prequel trilogy.
His last onscreen appearance as the wookiee was in Star Wars: The Force Awakens. After that, he consulted on The Last Jedi to help his successor, Joonas Suotamo.
Mayhew talked a little bit about what it was like to return after all those years for The Force Awakens. "I had goosebumps, I tell you," he said according to The Rolling Stone. "You can imagine how weird it felt to have seven thousand people looking at that trailer and standing up cheering because they wanted Chewie in the movie. It was a phenomenal experience. And I won't ever forget it."
Mayhew was reportedly 7'3″ tall
Chewbacca is often seen towering over the rest of the Star Wars cast. That's because Mayhew was really over 7 feet tall.
He revealed that he didn't have giantism. "I don't have the big head," he told The Sydney Morning Herald. "There was an overactive pituitary gland … I had treatment when I was about 15 that slowed it down, they stopped it."
He added, "I'd have been eight foot. Life would have been terrible. Our interview would not have taken place."
The tall actor was often in the same shots as Kenneth George Baker who originally played R2-D2 and was 3'8″ tall. Their characters differences were a big part of the original Star Wars trilogy.
The Star Wars cast share tributes to the actor
The cast has started sharing their tributes to the actor. Mark Hamill who played Luke Skywalker and Harrison Ford who played Han Solo talked about what it was like to work with him.
"Peter Mayhew was a kind and gentle man, possessed of great dignity and noble character," Ford said in a statement according to The Hollywood Reporter. "We were partners in film and friends in life for over 30 years and I loved him. He invested his soul in the character and brought great pleasure to the Star Wars audience."
He continued, "Chewbacca was an important part of the success of the films we made together. He knew how important the fans of the franchise were to its continued success and he was devoted to them. I and millions of others will never forget Peter and what he gave us all."
Read more: 11 Things You Didn't Know About Carrie Fisher
Check out The Cheat Sheet on Facebook!