How the 'Minecraft' Movie Just Got Weirder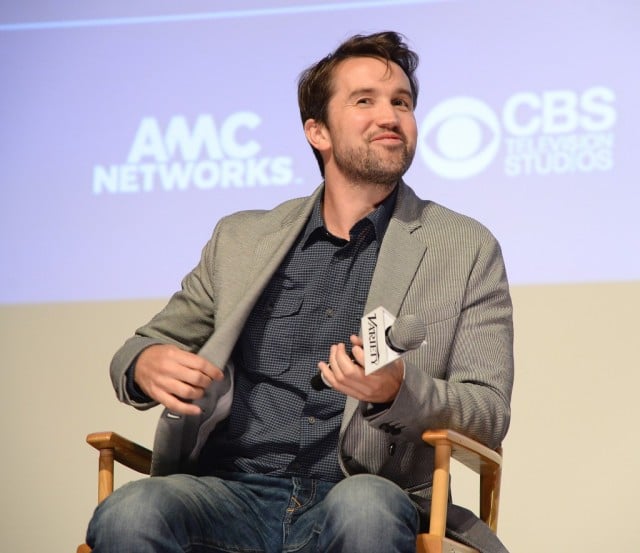 The Minecraft movie is finally moving forward, this time with a surprising new choice of director. Rob McElhenney, who is best known for creating and starring in FXX's It's Always Sunny In Philadelphia, has reportedly signed on to helm Warner Bros.' upcoming adaptation of the video game.
Mojang, the publisher for Minecraft, made the announcement on Tuesday on their website. The decision will likely come as a surprise to many, including fans of It's Always Sunny. While McElhenney has directed several episodes of the long-running TV comedy, he's never actually helmed a full-length feature film before. To take on a movie of this size is pretty ambitious, to say the least.
Then again, McElhenney has a history of making projects happen on his own terms. He was a struggling actor fed up with the audition process when came up with the concept for the boisterous sitcom It's Always Sunny In Philadelphia. He and co-developer Glenn Howerton managed to round up actors Charlie Day, Danny Devito and other stars and shot episodes for the series on their own. After pitching seven different networks with the footage, they ended up selling the show to FX. The series moved to FXX in its ninth season.
That's not the only time he took matters into his own hands. Last year, McElhenney sold the family action film Figment to Legendary Pictures based on a two-scene, 4-minute reel that he shot himself. According to Deadline, the deal had McElhenney attached as writer, producer, and director of the movie, which centers on an imaginative boy and his family who are thrown for a loop when their greatest fears come to life. It's unclear if the project will now come before or after Minecraft.
As video gamers know, the game Minecraft centers on players using textured cubes to build constructions in 3D procedurally generated world. Other activities in the game include exploration, resource gathering, crafting, and combat. Warner Bros acquired the film rights to the game shortly after achieving huge success with The LEGO Movie. Shawn Levy was initially attached to direct, but he left the project back in December.
Specific details about what the movie version will entail haven't been released. When Levy was attached, he compared his take to The Goonies. We have to yet to hear what McElhenney's version will look like, now that he's replaced Levy as director. If his past works are any indication though, audiences can likely expect the movie to be and a little offbeat. In fact, the actor himself basically promised as much while confirming news of the project on Twitter. "Hey @Mojang let's do something strange and wonderful," he wrote.
As audiences know all too well, studios haven't exactly had an easy time translating video games to the screen. Movies like Resident Evil, Tomb Raider, and Max Payne, among many others have quickly proven to be massive critical disappointments. We'll have to stay tuned to see whether McElhenney's quirky style will help turn the trend around and potentially give Warner Bros. another hit.
No expected release for the Minecrafters movie has been revealed yet.
More From Entertainment Cheat Sheet:
Want more great content like this? Sign up here to receive the best of Cheat Sheet delivered daily. No spam; just tailored content straight to your inbox.