How the Queen Is Treating Meghan Markle Drastically Differently Than Princess Diana
Marrying a member of the royal family is difficult for more reasons than just one. Suddenly, life is completely different for those who become the husband or wife of a high-profile royal. A person finds themselves with newfound fame, being followed by photographers and also being the subject of headline news on a regular basis.
There is virtually no privacy, yet one of the hardest parts is being accepted by the rest of the royals. While most people have no problem being welcomed into a new family after marriage, it can be quite a different story when someone marries a member of the royal family.
Even more than two decades after her death, the world has not forgotten the lasting impact made by Princess Diana. As we all know, she had a very rough time during her marriage to Prince Charles and did not feel that his family was very accepting of her and the way she chose to represent the royals.
According to The Sun, the princess often felt "alienated", despite the fact that she had a huge fan base and was loved by millions around the world. Most people know that Diana and Queen Elizabeth did not have the best relationship. So, how is the queen treating Meghan Markle drastically different than Princess Diana?
Are Queen Elizabeth and Kate Middleton close?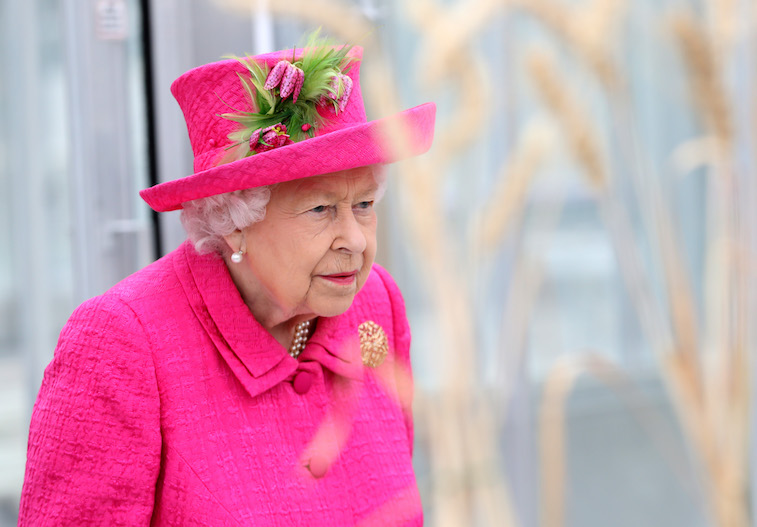 It may be easy to assume that Queen Elizabeth and Kate Middleton have a very close relationship since Kate herself is married to the future king. According to Harper's Bazaar, the two get along just fine, yet there is a significant difference in the way her majesty treats Meghan and Kate.
While many people meet the family of their significant other soon after beginning a serious relationship, it was quite some time before Kate was introduced to the queen. Meghan, on the other hand, met her in a much shorter amount of time than her sister-in-law and became close with her somewhat faster.
What was Diana and Queen Elizabeth's relationship like?
According to Good Housekeeping, Princess Diana and Queen Elizabeth had a slightly strained relationship. It is no secret that Diana suffered from depression and loneliness, and her mother-in-law didn't exactly go out of her way to help make that better. Although the queen greatly appreciated all of Diana's hard work, she didn't always agree on the princess's approach to royal life.
Diana was notorious for breaking royal protocol, choosing her engagement ring from a catalog rather than wear a custom made piece of jewelry, and omitting saying that she would "obey" Prince Charles in her wedding vows. The royals are known for being extremely traditional, and Diana's modern and individual choices didn't always sit well with her majesty.
How is the queen treating Meghan Markle drastically differently than Princess Diana?
It seems that the queen is choosing not to make the same mistake twice. According to Page Six, Queen Elizabeth just adores her granddaughter-in-law and is making a strong effort to make sure that Meghan knows it. After the royal wedding, she happily welcomed Meghan into the family, and some of the things that the queen did certainly did not go unnoticed.
For instance, it was almost immediately after Meghan and Harry were married that Meghan was invited to have a solo appearance with the queen, and was also asked to stay overnight on her majesty's private train. This is something that is not offered to many people and is a sure sign that the queen and Meghan get along wonderfully.
A royal commentator noted that Queen Elizabeth is most likely trying to avoid past mistakes that were made with Diana, and wants to make sure that Meghan feels included and right at home with the rest of the family.