How 'The Voice' Fixed Kelly Clarkson in the Best Way Possible
Hearing about a notable being psychologically "fixed" by a competitive reality show might sound kind of strange if not suspect. In the case of Kelly Clarkson, you can give an exception after The Voice hired her as a judge back in 2017.
According to her, she suffered some serious psychological damage after winning American Idol 16 years earlier. She basically heralded the thought that losing these singing competitions is better off than winning. This all came about when Clarkson found herself unhappily trapped within her Idol contract.
It's worth going back and revisiting the legal entanglements she found herself in, something haunting her from ever wanting to participate in anything like The Voice. Fortunately, latter managed to heal her in many ways and to almost exorcise the demons the Idol debacle left behind.
Remembering back to Clarkson's stifling 'Idol' contractual obligations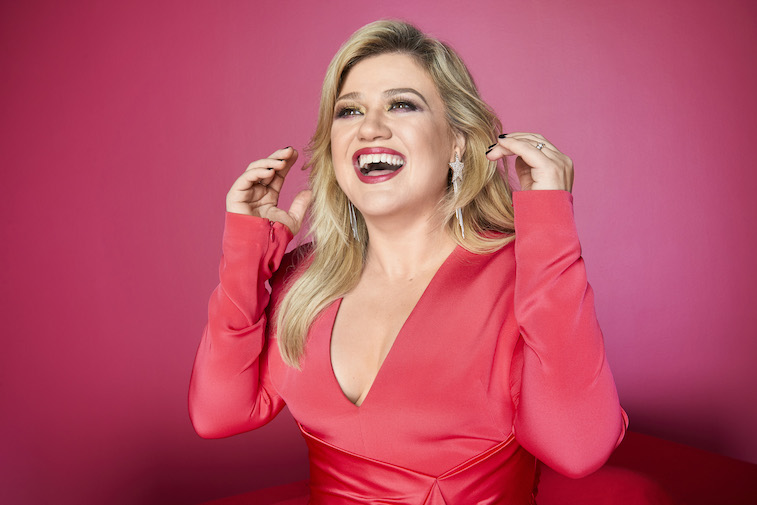 While we've certainly seen our share of success stories out of American Idol, you can only point to two winners ever turning into superstars. Clarkson was the inaugural winner, of course, but Carrie Underwood is obviously on an equal superstardom plane with Clarkson.
Both of them had to negotiate to get out of their Idol contracts, though Clarkson was stuck under hers for 13 years, until 2015. This means more than half of her career to date was spent under the Idol banner, something she reportedly felt miserable with due to flak from other artists.
According to Clarkson from a recent Parade Magazine interview, she says other artists would look down on her for being an Idol winner, making her feel horrible when in the recording studio.
Becoming a free agent only less than four years ago has finally allowed Clarkson to try new things, even if she's already been creative in her albums. Without being free, however, she likely would have never been able to go on The Voice or start her own talk show.
'The Voice' can help other singers not go through what Clarkson went through
Anyone could see why Clarkson would want to rebuff a shot at judging on The Voice without it being a trigger to bad memories. Once she realized she could mentor the singers on the show to help them avoid the same trappings Clarkson went through, it was a cathartic and healing experience.
Any industry mistakes someone goes through can easily be avoided when mentoring someone else. In this case, Clarkson can be looked at as a bit of a maternal figure on The Voice, more so than any of the other judges have been.
Giving her the ability to help other singers avoid industry mistakes is the best thing to happen to competitive reality shows. The reason that's important is winning The Voice might have as many stifling stipulations in their contract as Idol had/has.
With this in mind, we have to wonder if Clarkson even knows what winning The Voice really means when it comes to contractual obligations.
'The Voice' contract is still very controlling
If you've ever read the specifics about The Voice's contract fine print, you'll see just how controlling they are about image. It gives a bit of a chill to see they can manipulate the image of any artist they see fit with complete legality. Anyone out to win the show might be troubled when they see the details.
What we hope is Clarkson can help guide future winners on how to navigate their careers while under this contractual sword. Then again, this could prove problematic if NBC thinks she's meddling and persuading the winner to find a way to legally worm out of the contract.
In the meantime, at least Clarkson is there to comfort rather than challenge. Most of the contestants may be rooting to come in second or third rather than win, which is now the prime directive for most reality show participants due to contract leaks.