How They Got Alexander Skarsgard For Just One Episode of 'On Becoming a God in Central Florida'
If you saw the series premiere of On Becoming a God in Central Florida last night, you may have had a celebrity surprise. This article contains spoilers for the first episode of On Becoming a God in Central Florida, so fair warning if it is still sitting on your DVR. You knew that Kirsten Dunst was the star of this Showtime series, but you probably weren't expecting to see True Blood and Tarzan star Alexander Skarsgard as her husband.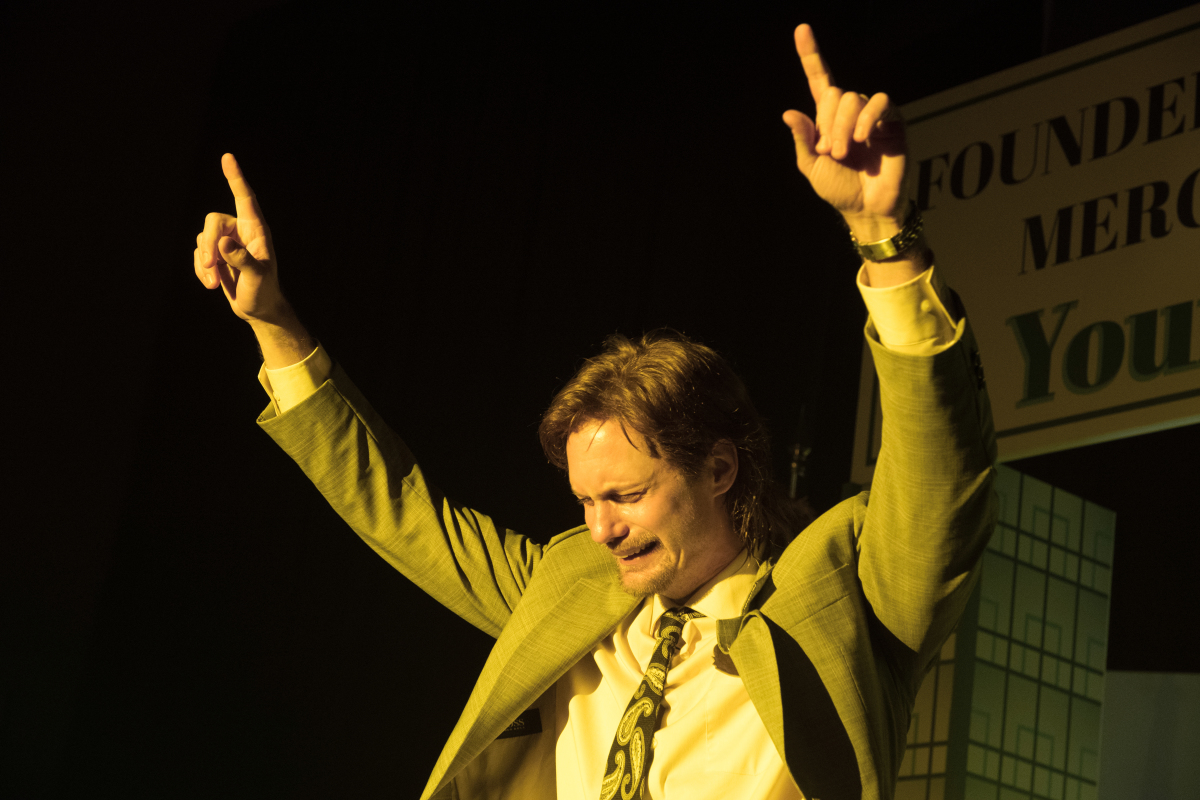 Then you got another surprise, or perhaps an explanation for why Skarsgard hasn't been featured prominently in the ads for On Becoming a God in Central Florida or doing press for the launch of the series. He played Krystal (Dunst)'s husband Travis, and he died in a freak alligator accident after his car crashed into the water.
Dunst and On Becoming a God in Central Florida showrunner Esta Spalding did speak about landing Skarsgard for the brief but pivotal role of Travis when they spoke to the Television Critics Association this summer. Find out how they got him. New, Skarsgard-less episodes of On Becoming a God in Central Florida air Sunday nights at 10 p.m. on Showtime. 
Kirsten Dunst called in her Alexander Skarsgard favor
When you're Kirsten Dunst, celebrities want to do favors for you. It helps when you've worked together before too.
"He and Kirsten had a relationship because they knew each other from Melancholia," Spalding said.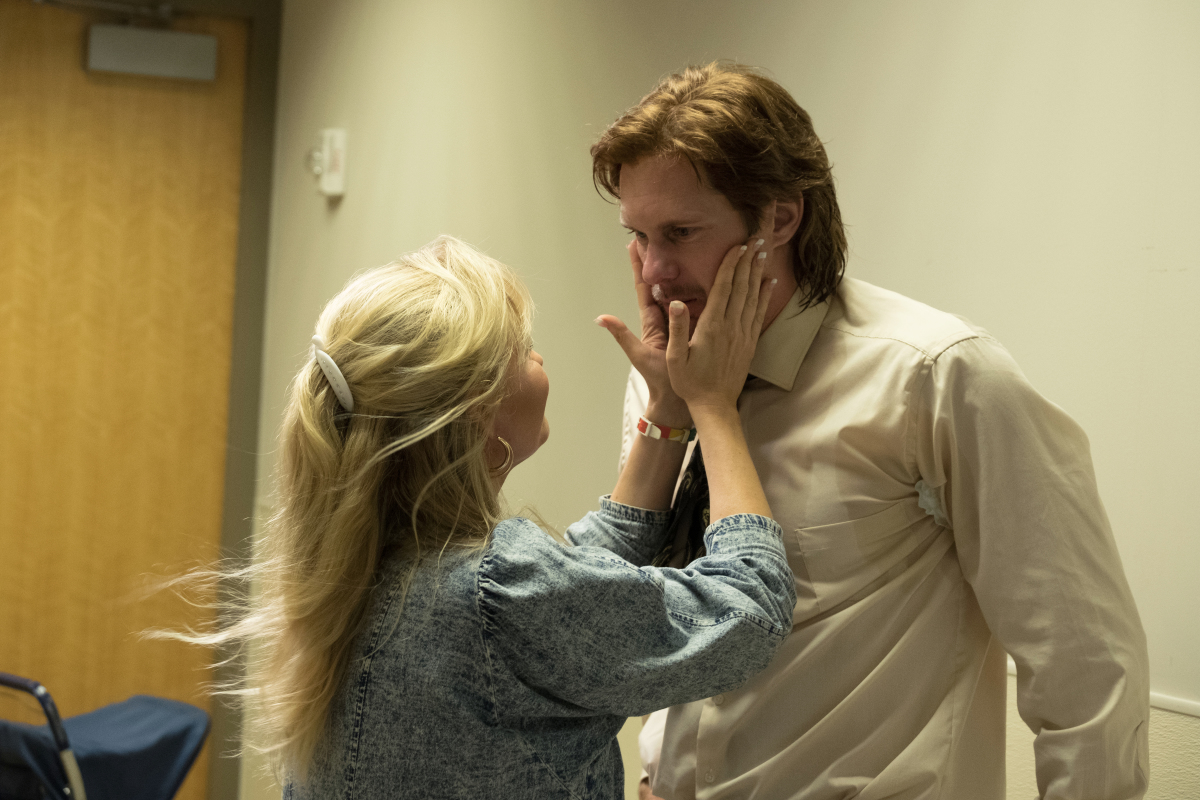 Melancholia was Lars Von Trier's end of the world drama. Dunst appreciated when a reporter made the connection. 
"Thank you for noticing," Dunst said. "You're the only person. I always am like, 'Well, we worked together on Melancholia.'"
Alexander Skarsgard is the funniest secret in Hollywood
Alexander Skarsgard plays serious roles like a vampire in True Blood, Tarzan the ape man, a cult leader in The East, a threatening neighbor in Straw Dogs. Celebrities seem to know how funny Skarsgard is. Charlize Theron cast him in Long Shot and Dunst knew his lighter side too.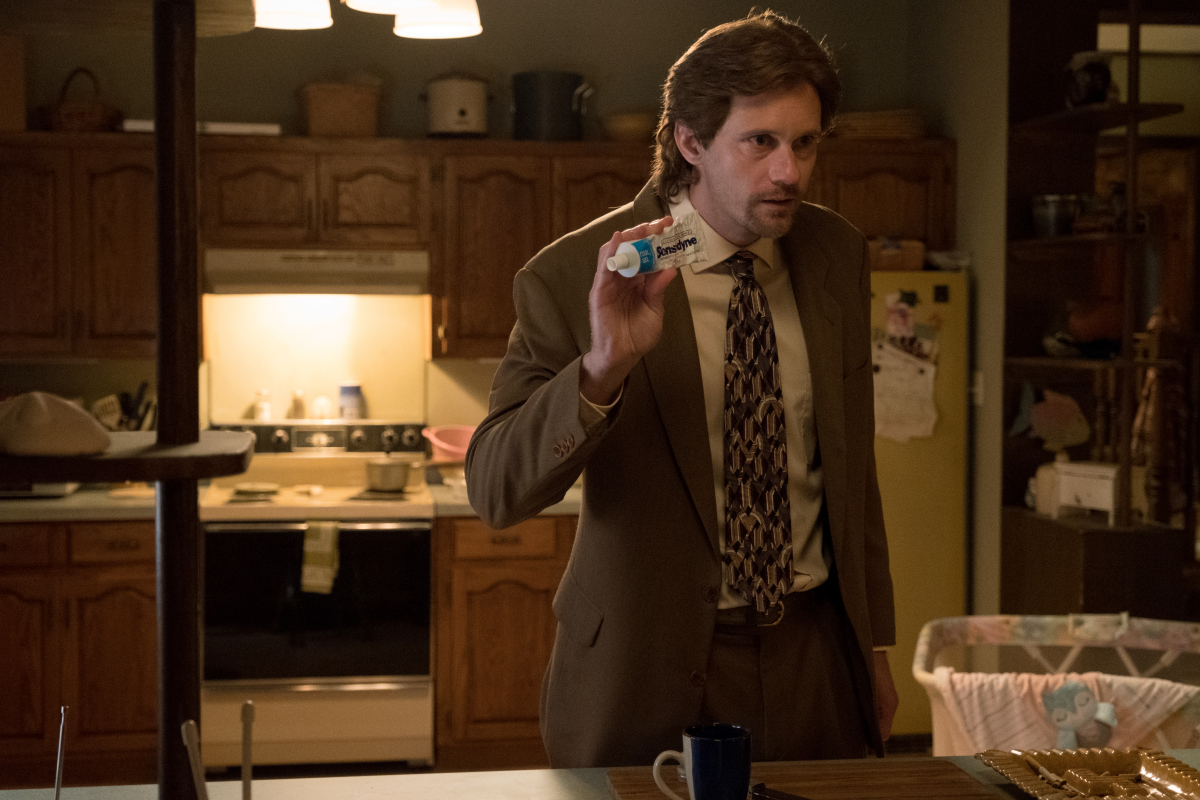 "I asked him personally to do this because he's such a goofy Swede," Dunst said. "He's like a really dorky dude. So everyone sees him as this like really handsome serious actor, but I feel like this is closer to what he would enjoy doing. He was so sad when he left the show, that's what I'll say."
The comedy gods were in Alexander Skarsgard and the show's favor
Landing Alexander Skarsgard when the premiere episode was filming, and when Skarsgard happened to be free, was basically a scheduling miracle.
"It was phenomenal that we could get him and that it fit his schedule," Spalding said. "I think that that idea of playing opposite him was appealing to her and to both of them."
You've really seen the last of Alexander Skarsgard on 'On Becoming a God in Central Florida'
Now on television, death never has to be permanent. Even if Skarsgard is not playing an immortal vampire this time, On Becoming a God in Central Florida could find a way.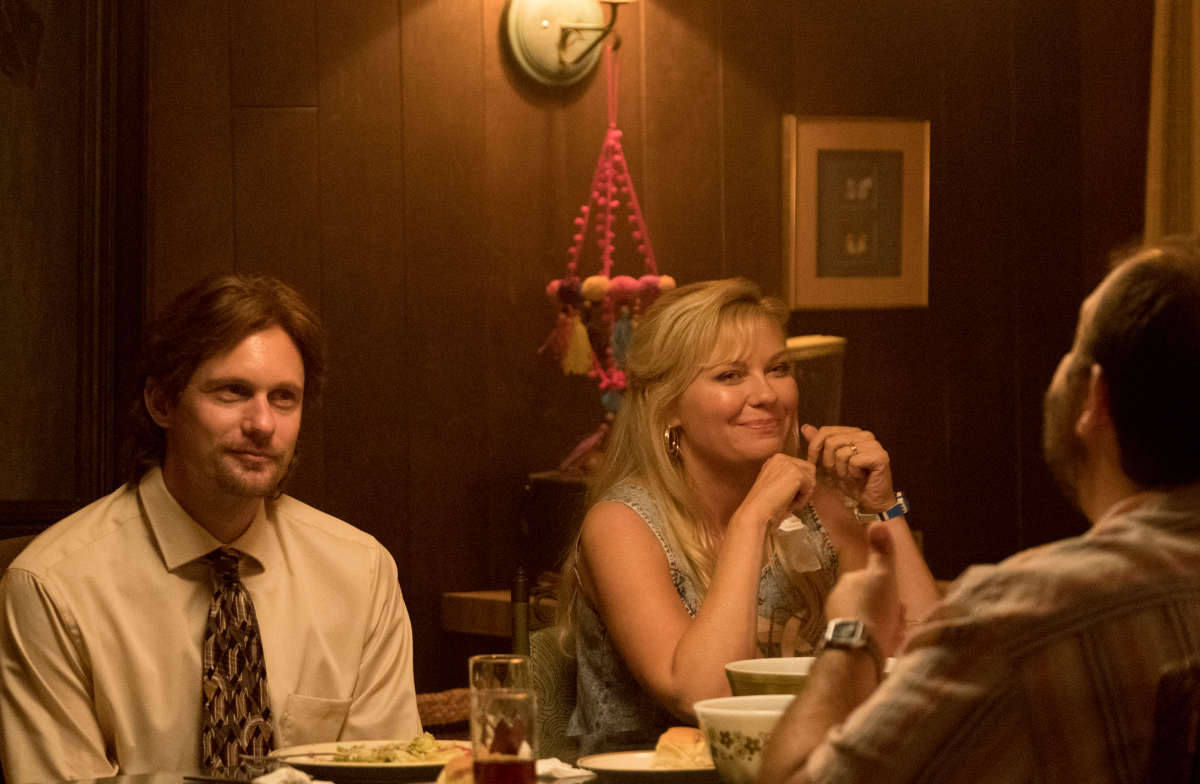 At the very least, if Krystal ever has a flashback to a time before the beginning of the series, Travis could be a part of that. Alas, that is not in the plans.
"Not in the first season," Spalding said. "That's all I know."