How To Get a Body Like Model Olivia Culpo
Olivia Culpo is a former Miss Universe who has modeled for a number of magazines including the Sports Illustrated Swimsuit Issue.
In June, she topped Maxim's annual Hot 100 list and nearly bared it all for the cover. But she admits she does have to diet and exercise to maintain her amazing figure. Here's exactly what she eats in a day and what her workout routine includes.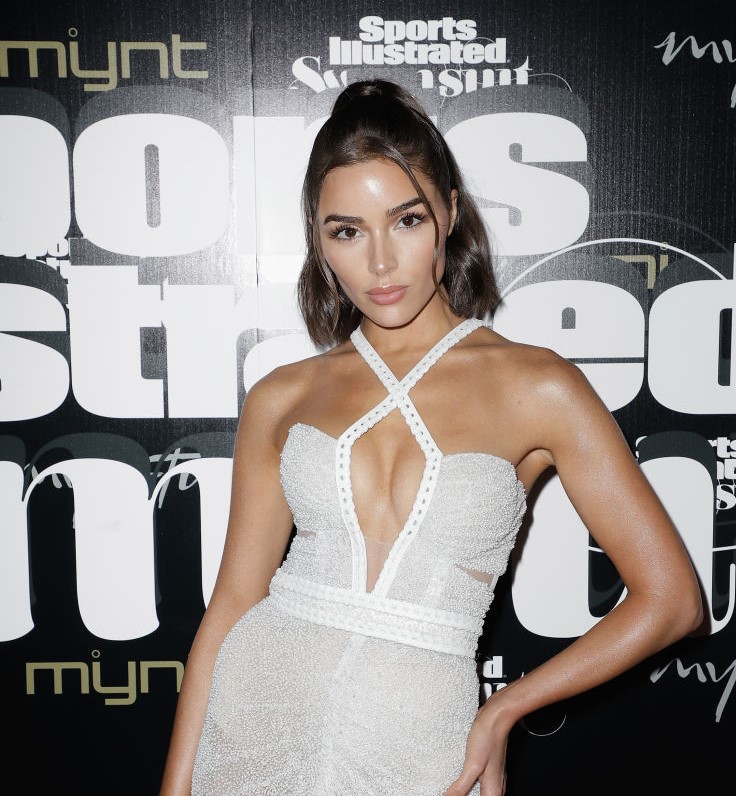 What Culpo eats in a day
Culpo explained what her diet plan consists of when she needs to be ready for a bikini shoot.
The model eats five meals a day. In her YouTube video she noted that she has breakfast, a snack, lunch, another snack, and then dinner. She said you should give yourself three hours between each meal. Of course, Culpo mentioned what you've been told all your life. Breakfast is the most important meal of the day so don't skip it.
"If you're having a healthy, nutrient-dense breakfast, that's really going to help kickstart your metabolism, then you are doing the right thing," she said.
For her first meal of the day, Culpo likes to have egg whites, a few slices of turkey bacon, half an avocado, and GG crackers for fiber.
For her snack, she has a quarter cup of mixed nuts before eating a bowl of chicken and vegetables for lunch. Her next snack is a green apple and then, three hours later, she's ready for dinner. For that fifth meal she has salmon, more veggies, and quinoa.
And something she stressed for this diet is no alcohol.
"A big part of this diet that's very, very important and crucial and very annoying is that you cannot have any alcohol. No wine. None," the model divulged.
If you're looking for something to help you slim down quickly, Culpo suggests pineapple because it has anti-inflammatory benefits. It was her go-to right before a pageant. The Rhode Island native previously told Shape Magazine, "Pineapple reduces swelling. You're filmed that one very special day of the pageant, and you want to make sure you're as ready to go as can be."
What her workout routine includes
Culpo has said in the past that she is a fan of yoga-like routines and has always emphasized just how important it is to stretch. She also revealed that she enjoys high-intensity, high-impact workouts like kickboxing to burn calories and build core strength.
In April, the I Feel Pretty actress shared her workout routine via Instagram to show her followers exactly what she does to stay in shape.
In case you're not following her and missed it, here's a recap. Warning: You may break a sweat just by watching this.
"Here it is! A lot of you asked about my workout routine and this is what @petermollofitness put together for you guys," Culpo captioned the post.
Along with the video, she gave a step-by-step breakdown of what she does in the gym. The routine including three rounds of cable pull-downs, three rounds of banded pulsing glute bridges, as well as deficit squats and deficit reverse lunges.
Check out Showbiz Cheat Sheet on Facebook!