'How to Get Away with Murder': A Video of Viola Davis Goes Viral About the Real Reason Annalise Keating Takes off Her Wig and Is Depicted as a 'Real Woman'
The sixth and final season of How to Get Away with Murder (HTGAWM) is currently on winter break, so fans need something else to talk discuss. Luckily a clip of the star, Viola Davis, which revealed many intriguing things about her character, just went viral. Let's take a look at how Annalise Keating (Davis) was not meant to be a black character or wear wigs.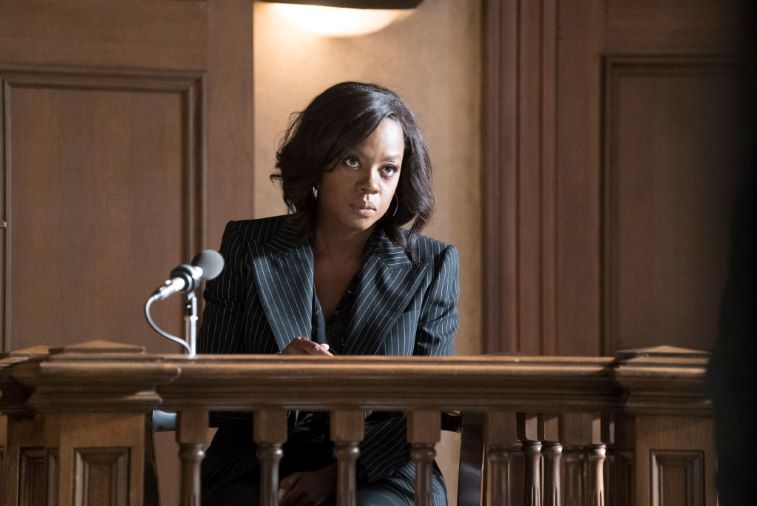 Viola Davis went through 9 failed pilots before landing her 'How to Get Away with Murder' role
Before starring in HTGAWM, Davis was most well-known for her role in The Help as Aibileen Clark, a housemaid in 1960s Mississippi. Davis received critical acclaim for her performance and two Screen Actors Guild Awards, as well as her second Academy Award nomination. Davis also received Golden Globe Award and BAFTA Award nominations for the role. 
However, when it came to television roles, she wasn't as lucky. She continually starred in TV shows that were never picked up by the networks.
"I decided to never do TV ever again," said Davis at the Paley Center for Media in Beverly Hills, "after I did nine failed TV pilots."
"The last one I did," Davis added, "I worked an average of 21-hour days, and I had to drive 53 miles one way to work, El Segundo Studios. So I was like 'F*ck no, I'm not doing that again.'"
Davis truly believed she would not star on television, again, at that point in her life. The last pilot put her over the edge with how much commuting was required.
The original Annalise Keating character was not for Viola Davis
When Davis accepted the role of Annalise for her tenth try at a pilot, she had several stipulations. The star wanted to portray a real character, and that meant taking off her wig on-screen. If the producers did not agree to her requests, then she wasn't taking the part.
"I said if I take off my wig, then you have to deal with that sh*t that you see underneath it," Davis told the producers. "That you have to write that. You have to write a real woman."
Luckily for the network and fans, the producers agreed. What came next was five years of stellar performances and a critically acclaimed show. HTGAWM is now in it's sixth and final season, and fans cannot get enough of Viola Davis.
Fans believe she made a massive difference for black women with her role as Annalise
"That episode when she took the wig off had me hooked on HTGAWM permanently," wrote one fan on Twitter, "and she really changed how black women are written and viewed on TV forever."
"That is one of the best casts on TV," added another viewer, "and Viola Davis' Annalise is one of the best female characters ever put on film."
"The representation here matters so much," tweeted another Davis fan. "Even inside of a role, we still have to play a part. To see her be herself is so unimaginable. The fear of upward mobility for the minority is that success is fleeting if they discover the real you."
Fans believe that Davis changed the face of the industry today for women. Davis did not think the role was meant for her at all, but she did it anyway. She went against the odds and created this breakout character that fans cannot stop raving over.
HTGAWM will return on April 2, 2020, with the last six episodes airing weekly, thereafter.