'How to Get Away With Murder' Creator Is 'Grateful' He Gets to Finish the Story
TV shows about lawyers and murders are about as common as real lawyers and murders are in America. The ABC series How to Get Away with Murder happened to give some clever twists to these well-worn TV tropes, not including giving a celebrated Shonda Rhimes spin.
Thanks to also having an A-list actress at the helm (Viola Davis as lawyer Annalise Keating), this show keeps being lauded by critics. You could say it found the most perfect balance of any Shondaland show ever made.
After six seasons, it's going to end at the end of the 2019-20 season. HTGAWM's creator Pete Nowalk recently said ABC gave them the go-ahead to finish their story, something most networks have a bad track record of offering.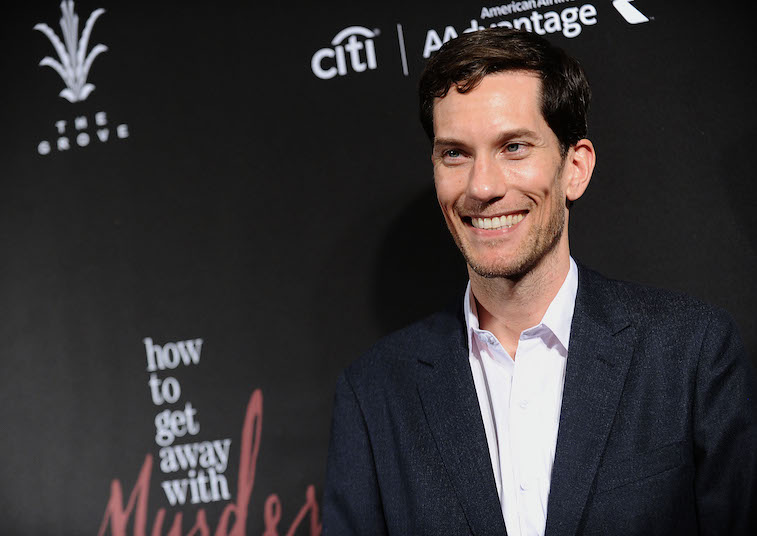 'How to Get Away with Murder' elevated the antihero concept on TV
We've seen a number of TV dramas in the last ten to fifteen years with antiheroes as the lead protagonists. If you can argue Breaking Bad set the highest bar for this, How to Get Away with Murder managed to flip things and show it from a woman's perspective.
Viola Davis's Annalise Keating will become a classic character based on being a lawyer/legal professor of very arguable ethics. Considering she helped cover up two different murders within her own life, there isn't a more complicated antihero on TV who we can revile and somehow side with at the same time.
This is what makes antihero shows worth pursuing by making us think for ourselves why we might be rooting for the lead character when we arguably shouldn't.
Give kudos to Shonda Rhimes for making this character a woman, plus giving the added twist of having Keating dragging her own legal interns/students into the murder plot.
Her character and many others in the cast have had interesting life trajectories over the last six years. ABC could have cut it off after the fifth season, but we're starting to see more network respect for shows with stellar writing.
Pete Nowalk says he's grateful to ABC for letting them have a proper finale
In a recent statement, Nowalk said it's still rare for network suits to offer producers a chance to do a final season and wrap up plot points. He's more than right if you've watched enough TV over the decades. Far too many great dramas (and even comedies) ended up getting the ax from networks before they could offer a satisfying conclusion.
A number of times, this happened to shows that were on for years, which sometimes had the show creators or stars begging the networks to offer a reunion movie later to tie up loose ends.
TV viewers have grown frustrated with network suits doing this for years. The same goes for networks often giving an ax to a show far too early before giving it a chance to catch on with a devoted audience.
These executives are finally learning their lessons, especially in a time when regular networks continue to struggle in the ratings compared to pay cable and streaming services.
How will 'How to Get Away with Murder' ultimately wrap?
According to Nowalk, he says they have plans in mind for all the characters to have some sort of finality. Most TV writers nowadays map out the entire outline of their shows from beginning to end, no doubt as a more solid pitch to the network suits.
Nowalk says all the characters on this show will have "killer endings," which might give away more than he intended. Part of this could mean finding an innovative ending by doing more flashbacks and flashforwards. HtGAwM has done this narrative structure with aplomb throughout its run.
What Annalise Keating's conclusion will be is anyone's guess. They may have something more creative in order than the antihero dying at the end.