'How to Get Away With Murder': Will Annalise Keating Survive the Series Finale?
With the sixth and final season of How to Get Away with Murder set to debut in late September, fans are in a fever pitch of anticipation. The show, which originally premiered in 2014, has earned star Viola Davis critical and audience acclaim.
The slow burn of the series has become part of its charm and intensity, and while fans aren't happy about the fact that the series is ending for good, they are clearly excited about the certain-to-be epic conclusion of the award-winning show.
What is 'How to Get Away With Murder' about?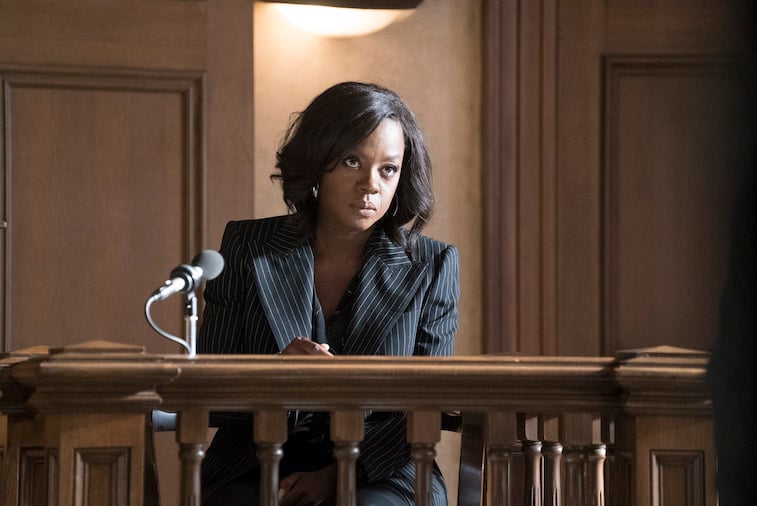 When How to Get Away with Murder debuted on television on September 2014, audiences had never seen anything quite like it. Viola Davis, who was best known for emotional films like The Help, starred as Annalise Keating, a law professor at a highly-ranked university.
After Keating chooses five of her top students to work with her as interns at her law firm, all of them, teacher and students, get involved in a gruesome murder investigation. The first several seasons explored the consequences of the murder as well as the investigation, while the fourth and fifth seasons focused on other cases that saw new and interesting facets of Keating's character.
In addition to Viola Davis, How to Get Away with Murder has featured top-notch acting talents such as Billy Brown, Famke Janssen, Alfred Enoch, Timothy Hutton, and Charlie Weber.
Still, it is Davis that has made the biggest splash in the series, going on to win an Emmy Award for Outstanding Lead Actress in a Drama Series and two Screen Actors Guild Awards. The show itself has received very good reviews during the course of it's run, with critics praising the intelligent writing and interesting characterizations.
Fans don't know if Annalise Keating will survive the finale
Annalise Keating has been a complicated character from the beginning of the series. While Keating initially seems like the perfect professional, her backstory, which includes abuse when she was a child, is slowly revealed, and viewers ultimately discover that she has problems with alcohol addiction. Over the past several years, Keating has become one of the most interesting antiheroes on television, male or female.
Recently, some fans on Reddit speculated about what could possibly happen to Keating in the series finale. The original post noted that while everyone that surrounds Keating seems to reach an untimely end, Keating herself has always remained unscathed. Another fan noted that while she has had motives for many of the murders committed on the show, the writers don't want to make her a killer – just a very interesting woman who is neither a villain or a token hero.
What's next for Viola Davis?
Viola Davis has thoroughly enjoyed her time on How to Get Away with Murder and has spoken out in the past about how "badass" she thinks Keating is. Davis also stated that she believes Keating is the most misunderstood woman on television.
As for her career after How to Get Away with Murder ends, Davis has plenty on her plate. It was just announced that Davis would be portraying former First Lady Michelle Obama in an upcoming Showtime drama. The award-winning actress will also be executive-producing the show.
In addition, Viola Davis is attached to co-star with Lupita Nyong'o in The Woman King, a drama based on real-life events. Davis is now one of the most respected actresses in Hollywood and she can thank her tenure on How to Get Away with Murder for at least a portion of her staggering success.
Stay tuned to Showbiz Cheat Sheet for all the latest news on the final season of How to Get Away with Murder!