PS4 Remote Play on PC and Mac: How it Works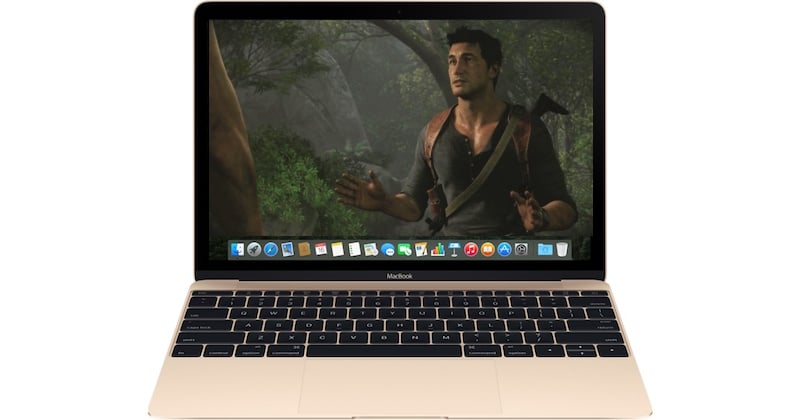 For the longest time, gamers couldn't play their video game consoles without sitting in front of the TV the console was hooked up to. That's changing this generation, as Wii U owners can play many games right on the GamePad, and Xbox One owners can stream games to a PC running Windows 10. Sony has long offered a feature called Remote Play that lets you play PS4 games on PS Vita, but thanks to a new update, you can now play PlayStation 4 games on your PC or Mac. That makes the PS4 the most versatile gaming system available. All you need is a decent internet connection, and you can fire up Uncharted 4 on your laptop.
The only thing stopping you from doing it right now is the setup process, which can be a bit complicated. But don't worry, here's a step-by-step guide for what you need to do.
On your PS4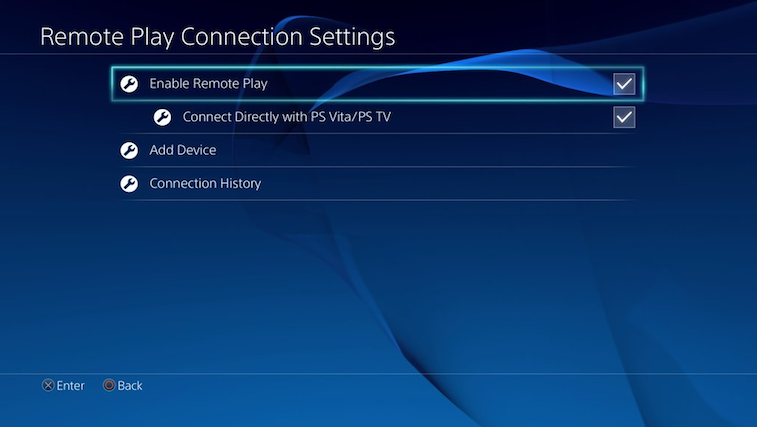 The first step is to enable Remote Play on your PlayStation 4.
Go to Settings (it's on the top row of the dashboard, second option from the right)
Scroll down to "Remote Play Connection Settings"
Select "Enable Remote Play"
Now that that's done, you have to make sure your PS4 is set as your primary PS4. To do that in Settings, do the following.
Scroll to "PlayStation Network/Account Management"
Select "Activate as Your Primary PS4"
Select "Activate" (unless it's grayed out, in which case it's already set as your primary system)
Since the whole point of using Remote Play is that you don't want to walk all the way over to your PS4, you'll also want to tell your PS4 it's OK for it to be woken from rest mode. Still in settings, do the following.
Scroll to "Power Save Settings"
Select "Set Features Available in Rest Mode"
Select the checkboxes for "Stay Connected to the Internet" and "Enable Turning On PS4 from Network"
Now you're all set on the PS4 side of things. Let's move on to your PC or Mac.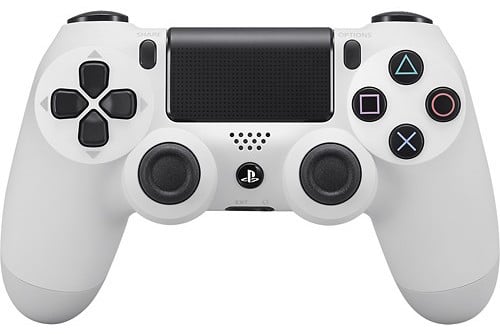 On your PC or Mac
Download the app. You can find both the Mac and PC versions here.
Run the installation file
Plug a PS4 controller into your computer's USB port
Open the app
Enter your Sony Entertainment Network credentials
Make sure your PS4 and computer are on the same network, and the app will find and connect to your PS4. Once it does, your PS4 will boot up in whatever room it's in and stream the video signal to a window on your computer. How cool is that?
The quality of the video stream will vary depending on the speed of your internet connection and whether your devices are on WiFi or hardwired into your router. You can toy around your connection and the app's settings to see what gives you the best results.
I had both my PS4 and Mac connected over WiFi, and I experienced a few instances of slowdown and audio glitches, but nothing too extreme. It caused some issues when I tried to play fast-paced games like Dark Souls III and Street Fighter V, but it wasn't an issue with more leisurely games like The Witness and Peggle 2. Your experience may vary.
Follow Chris on Twitter @_chrislreed
Check out The Cheat Sheet on Facebook!
More from Entertainment Cheat Sheet: