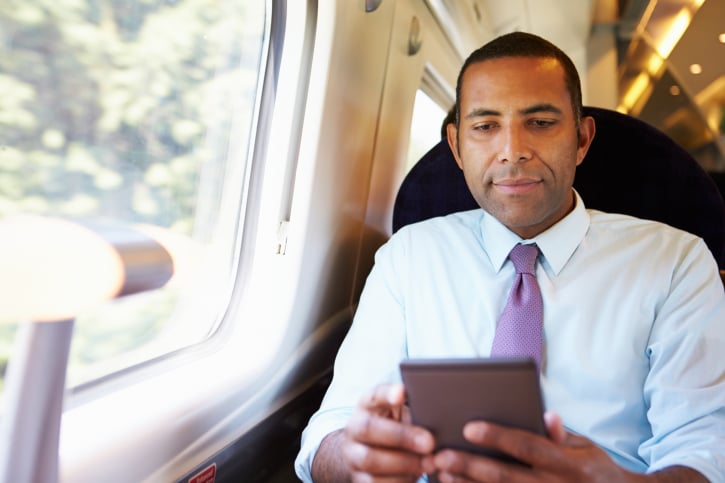 Just like other forms of entertainment, reading is transitioning to be mostly based online via computers and mobile devices. While the options for accessing movies and music online are fairly well known, there are a lot of options that not many people know about for getting e-books and digital audiobooks through the web. Here's a handy guide for filling your e-reader with literature.
Amazon is undeniably the king of online reading. The company began as an online bookseller that quickly became so dominating that it was blamed for putting brick and mortar bookstores like Borders out of business. Not stopping there, Amazon invented the first e-reader with the Kindle and proceeded to dominate the digital book market as well. Kindles use screen technology that make it easy on the eyes by removing the screen's backlight and making reading on a Kindle screen just like reading on a book's page.
The invention of the e-reader made it so that busy people could easily read and download books on the go. The devices are ideal for travelers, commuters, and anyone who doesn't want to carry a heavy book around. When you finish a title, you can instantly download another as long as you have Internet access. E-books only got more popular with the rise of the tablet, which can be used to read books on as well as other mobile devices. Since the Kindle dominates e-readers, the Kindle store is the most popular platform for digital book buying. Another great thing about Amazon's Kindle store is that it offers many classic works of literature for free download.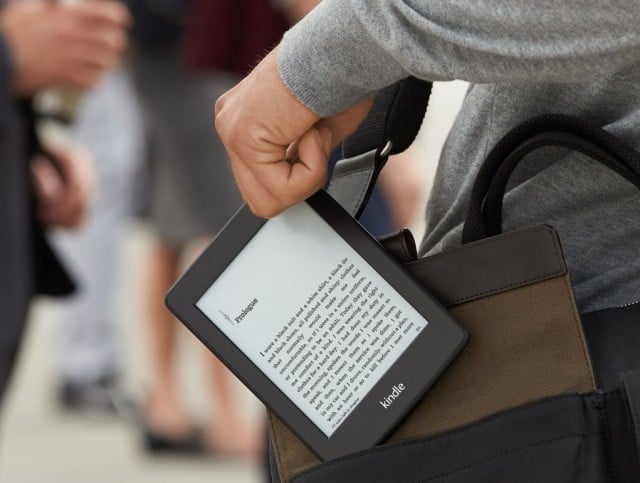 If a service similar to Netflix where you pay a monthly fee for access to an unlimited amount of digital books sounds appealing, two different start-ups are looking to corner that market. Oyster offers an app for Kindle and iOS that costs $9.95 a month and grants access to 500,000 titles. Scribd is a similar service that costs $8.99 a month and offers an app on iOS and Android that also claims to have half a million e-books. Both companies have recent deals with the major publisher Simon & Schuster under their belts as well. Of course, Amazon also has this market covered with Kindle Unlimited, a service that costs $9.99 a month and offers 700,000 e-books plus thousands of audiobooks on any device.
For those of use who want to be thrifty, but not take the risks involved with illegal book downloading, Project Gutenberg is a great source for free e-books. Yes, illegal book downloading is a real thing, but not only are you stripping writers from the revenue they deserve for their artistic works when you illegally download, but you also could easily end up reading a text riddled with errors without even realizing it. When watching a pirated film or listening to illegally downloaded music, it can usually be easy to tell if something is messed up or if you're accessing the wrong piece of art. This can be much more difficult with books, especially if you're not familiar with the author.
Project Gutenberg seeks to offer high quality e-books from real publishers that have been proofread and carefully digitized. The project works through donations and volunteers and currently offers about 46,000 free-use titles. The books offered by the project have seen their copyrights expire and because they are not protected by U.S. copyright law, the organization can digitize them and offer them for free. Many of the most important works in the history of literature are available as high-quality e-books for free from this site.
If audio books are more your style, those have been updated from clunky collections of discs to apps that allow you to download them as a whole. Audible is a popular app by Amazon for listening to books on mobile devices. For $14.95 a month you can choose one book per month to listen to across all of your mobile devices. If you own both the Kindle and the Audible version of a book, you can even switch seamlessly between reading and listening if you use the Kindle app for iOS.
If you don't have money to spend buying books and wonder, what ever happened to going to the library?, those venerable institutions haven't fallen to the wayside with the rise of digital reading. Many libraries offer e-books and digital audiobooks for checkout through their websites, so you can take advantage of all that online reading has to offer without having to pay for each book or a subscription service. Just like with regular library books, the digital download will only last for a certain period of time.
Those are just some of the apps and tools available to the savvy reader who wants to take advantage of the latest technology.
Check out Entertainment Cheat Sheet on Facebook!       
More from Entertainment Cheat Sheet:
Want more great content like this? Sign up here to receive the best of Cheat Sheet delivered daily. No spam; just tailored content straight to your inbox.