How to Watch a Movie Online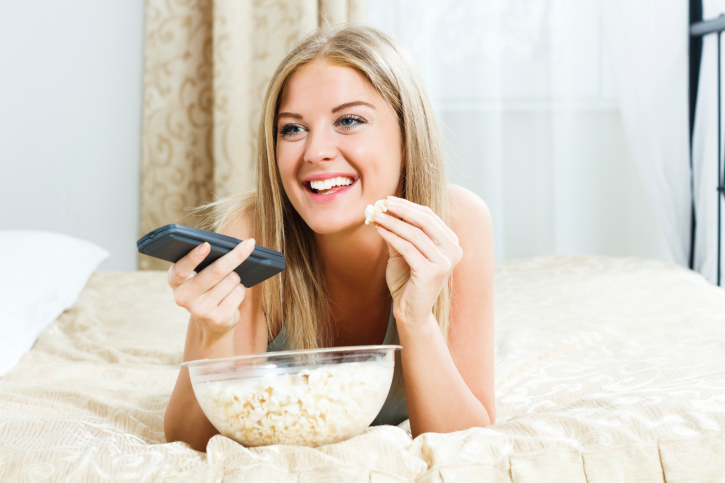 You probably already know that DVDs and Blu-ray discs are slowly but surely going the way of the VHS tape as people increasingly switch to online services for buying, renting, and watching movies. While some may mourn the loss of the tangible in our everyday lives, online-based movie-watching eliminates problems with losing or damaging fragile discs and makes movies available on a variety of platforms so you can watch movies you own anywhere, anytime, without having to remember to grab your DVDs.
Of course illegal downloading and streaming is very popular, but it deprives the many people who worked to make a film of the compensation they deserve for their blood, sweat and tears. Plus the options available can often be low-quality and you run the risk of infecting your computer or mobile device with a virus if you don't know what you're doing.
Here's a guide to the many different legal ways to watch movies online for those unfamiliar with the process who are longing to break free from scratched-DVD hell. Yes, it will cost you a little bit of money, but there are many benefits over both traditional DVDs and illegal downloading.
Streaming Services
There's a litany of options for watching content online. One of the more popular methods is using an online streaming service like Netflix, Hulu Plus, or Amazon's Prime Instant Video. Those services charge either a monthly or yearly fee and give you access to tons of content, though there's always the chance that a specific movie you're looking for won't be on whatever streaming service you have. The content these services have access to is always changing as they make new deals, so you're not stuck with the same options month after month. The aforementioned services are also great for TV-watching and have started making their own original shows to compete on the TV market. Many of those shows, like Netflix's House of Cards and Orange is the New Black, have gotten glowing reviews.
There are some limited options for streaming online that are both legal and free. Crackle is a website that offers movies and TV shows to stream for free, but it is ad-supported and you'll end up seeing about as many commercials as you would watching the programming on cable. The amount of content Crackle offers is also slimmer pickings than the subscription services, as the site doesn't have the financial muscle to make giant content purchases like the bigger sites, so it might be tougher to find your favorite movie.
The disadvantage to an online streaming service is you're at the mercy of the content the company has available to offer; you can't just pick any movie under the sun and be guaranteed to be able to watch it. You also don't own the films, so if Netflix gets rid of your favorite movie you'll find yourself unable to watch it.
Downloading
One way to own movies and watch them online is to download them. Whether you're a Google or Apple fan, both iTunes and the Google Play store offer movies to purchase through those accounts that become yours to own. New releases cost around $20; about the same price a DVD would cost, though a digital copy can't be lost or damaged. Of course, buying individual titles to own is more expensive than paying the small fee for a streaming service and gaining access to oodles of content.
Both iTunes and Google Play also offer movies to rent for a lower price. Renting gives you the chance to watch the film once in a 30-day period and 24 hours to finish it after you've clicked play. Those options are also great for switching between devices, as iTunes and Google Play will remember where you are in a movie if you're interrupted and want to switch from your TV to your tablet or smartphone. Amazon offers movies to buy or rent at similar price points as Apple and Google, and you don't need a Prime membership to access that service.
Whether you prefer to own or stream movies, watching films online is the way to go if you're sick of dealing with DVDs and Blu-ray discs. There are plenty of safe, legal options that don't cost too much and allow you to watch on all your devices at your convenience.
Check out Entertainment Cheat Sheet on Facebook!       
More from Entertainment Cheat Sheet:
Want more great content like this? Sign up here to receive the best of Cheat Sheet delivered daily. No spam; just tailored content straight to your inbox.