How To Watch 'Rick and Morty' Season Four Online
Rick and Morty has gone from the depths of grade school level depravity in its writing to one of the funniest and most sophisticated animated shows around. Maybe one can say that about The Simpsons as well, even if the latter show never went into sick territory the way Rick and Morty did in its early days.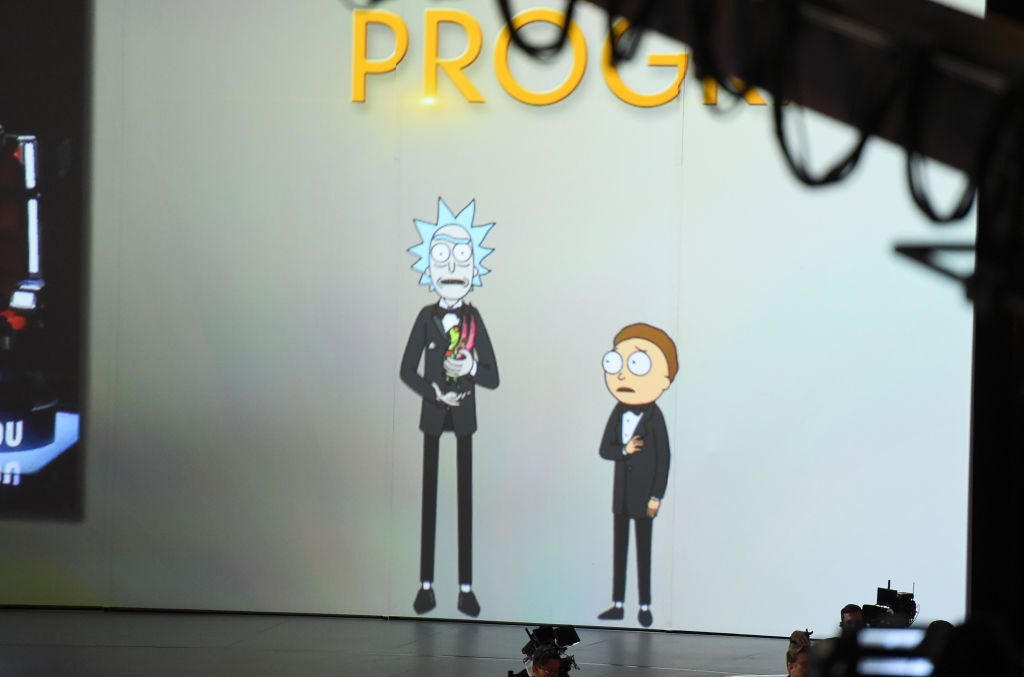 As profoundly screwed up as these two characters are, the inter-dimensional adventures they're finding themselves in for season four are super creative and uproarious. The long two-year wait clearly was worth it for those who've stayed devoted to the show.
Those who've watched since the beginning know viewers can normally catch the show on Adult Swim. However, online options exist if recently cutting the cord.
If one has cable, it's available on Adult Swim as part of Cartoon Network
Some people may still watch Cartoon Network if deciding to stick with a cable subscription. Others may not have watched the network in some time if always catching Rick and Morty online. If going back to cable (and the difference between cable and streaming is starting to blur), viewers will find Adult Swim as the nighttime lineup of Cartoon Network.
It seems Sunday nights have become the go-to TV nights for so many things. Perhaps most people watch HBO on Sundays now with their continual stellar lineup of shows. For something different, viewers might want to give Rick and Morty a try (with warnings) if new to the series. Right now, it airs at 11:30 Eastern, 8:30 PST.
Most likely, the majority of Rick and Morty fans are watching it online rather than on cable. The ratings aren't known, yet we see so much evidence of live TV watchers being in the low millions while millions more watch through streaming outlets or on DVR later.
Should anyone ditch cable, several online resources exist to watch Rick and Morty.
Watching on the Adult Swim website
Adult Swim online offers a page devoted to Rick and Morty clips/episodes. Keep in mind the site asks for one's cable information before allowing visitors to watch shows there. If most people watch shows online, this is the best method for watching Rick and Morty, either on a desktop or mobile device.
One advantage to watching the show online is being able to appreciate the details of the animation. While the first half of this season only has a mere five episodes out of 10, each one is clearly more detailed and better thought out than the previous seasons.
If having to wait in a boring place somewhere, watching off Adult Swim on a mobile device will offer plenty of laughs and a few thoughtful moments besides. Just don't watch while driving!
Conversely, if wanting smaller samplings of the episodes, the Adult Swim page does offer short clips that more or less stand alone in their bizarre nature.
Accessing Adult Swim through streaming packages
Live TV streaming services like YouTubeTV offers Adult Swim so anyone can stream on a TV without having to pay for cable. Hulu's Live TV option, plus Sling TV, offer the same services for usually slightly cheaper than most cable systems.
At the moment, regular Hulu is being forced to wait on screening Rick and Morty until five months after it airs live on Adult Swim. For most fans, this is unacceptable and not really necessary anyway with other options.
The best bet now is to visit Adult Swim's website and catch this season for free there. They'll be putting up the entire season four for free, plus they have the entirety of season three available for a limited time.