How to Watch the Original 'Grand Hotel' After the Premiere on ABC
ABC's new show Grand Hotel is set to become your latest summer obsession. The juicy Miami-set drama takes place at the last family-owned hotel in the Florida city, where owner Santiago Mendoza, his second wife Gigi and their adult kids are enjoying the spoils of success while their loyal staff caters to wealthy guests. However, scandal, explosive secrets, and escalating debt hide behind the hotel's posh exterior.

The show, which is produced by Eva Longoria, stars Demián Bichir as Santiago Mendoza, Roselyn Sánchez as Gigi Mendoza, Denyse Tontz as Alicia Mendoza, Bryan Craig as Javi Mendoza, Wendy Raquel Robinson as Mrs. P, Lincoln Younes as Danny, Shalim Ortiz as Mateo, Anne Winters as Ingrid, Chris Warren as Jason, Feliz Ramirez as Carolina, and Justina Adorno as Yoli.

Grand Hotel is based on a Spanish TV series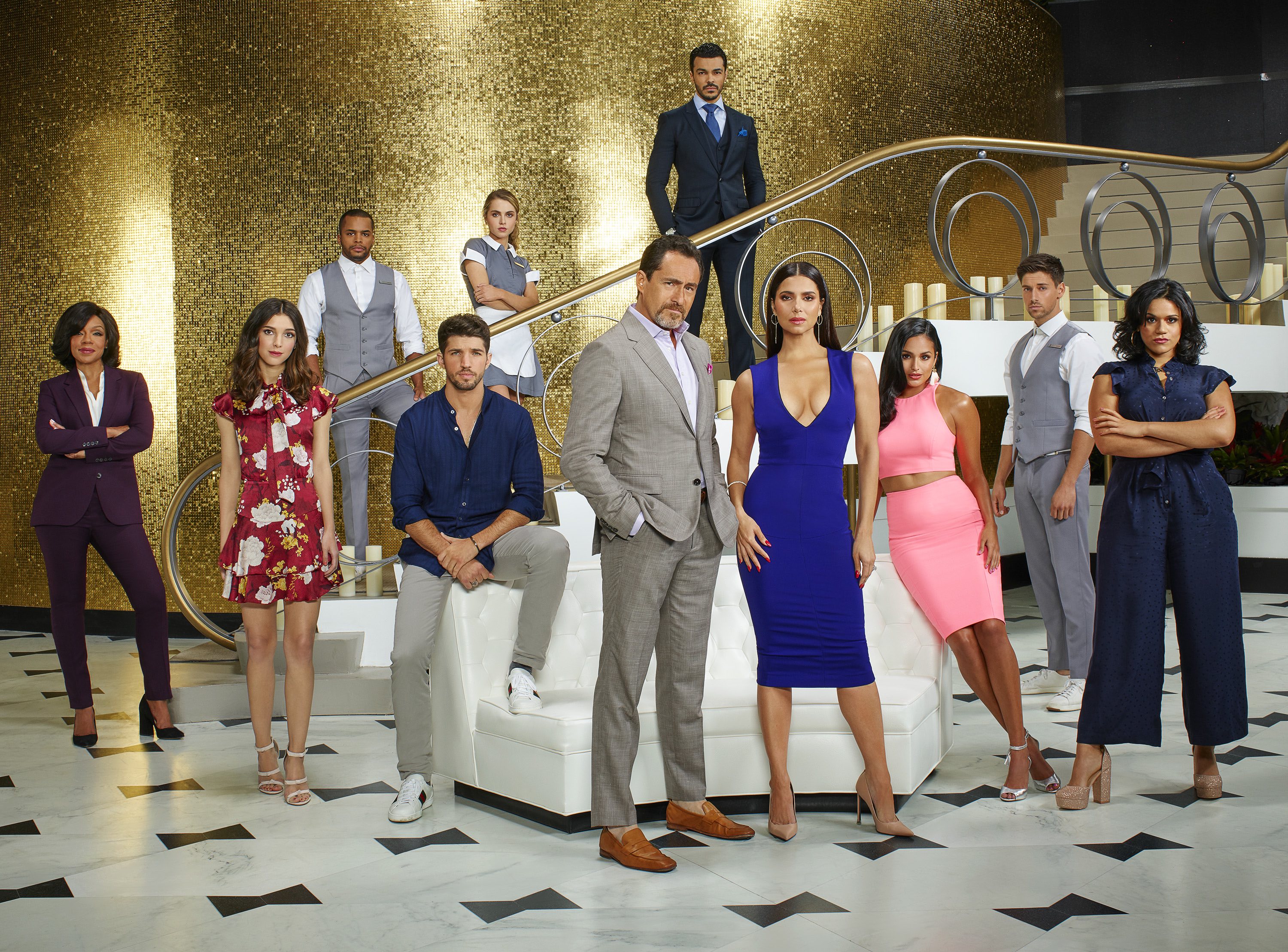 Grand Hotel might be new to a U.S. audience, but the show is already familiar to many around the world. That's because the American series is actually an adaptation of the hit Spanish show Gran Hotel. That soapy series ran from 2011 to 2013.

The original show, which is set in 1905, is about a young man who travels to the town of Cantaloa to visit his sister, a maid at a fancy hotel. When he discovers she's mysteriously disappeared, he takes a job as a waiter at the hotel in order to find out what happened to her. Meanwhile, he gets caught up in an upstairs-downstairs romance with the hotel owner's daughter.

Americans have actually been pretty slow to jump on the Gran Hotel phenomena. The original Spanish series has already spawned three other international remakes. An Italian version, also called Gran Hotel, premiered in 2015. In 2016, an Egyptian version set in the 1950s aired under the title Secret of the Nile. The same year, a Mexican adaptation called El Hotel de los Secretos was broadcast.

So far, all three remakes of Gran Hotel have been period pieces. The U.S. version shakes things up by bringing the story into the present day.

The original Gran Hotel is on Netflix

New episodes of Grand Hotel will air on Monday nights throughout the summer. But if one new episode per week isn't enough for you, you can also dig into the original Gran Hotel. All three seasons — 66 episodes in total are streaming on Netflix. Netflix also has the Egyptian version of the show. The 30-episode series was the first Egyptian TV show on the streaming service.

Longoria — who also directs and acts in the series — has said she was inspired to create an American version of Gran Hotel after she became "obsessed" with the Spanish show.

"I was watching the telenovela format [of Grand Hotel] from Spain and I fell in love with it," she Refinery29. "I knew I wanted to adapt it for the English language market. It was full of turns and drama. The stakes were high. It had everything I knew would be a hit. I chased down the rights and optioned it."

While the actress loved the original series, she put her own mark on the American version of the show, including making sure the show's cast reflected its new modern-day Miami setting.

"Our world is based in Miami, so I think it's important as a producer to represent that world authentically. If we're in Miami, everything about our show should look like Miami, which is 80% Latinx," she said. "You can't just do diversity to check a box — it has to be authentic to the world you're creating. In our show, everything is derived from these cultures, whether it's the food, the words. It's important."

Grand Hotel premieres Monday, June 17 at 10/9c on ABC.
Check out Showbiz Cheat Sheet on Facebook!