How Tristan Thompson Is Continuing to Desperately Try to Win Khloe Kardashian Back
Tristan Thompson and Khloe Kardashian have had a very rough year. Back in February, the couple was caught in the middle of a huge scandal after Thompson was spotted kissing Kylie Jenner's best friend Jordyn Woods. Thompson and Kardashian immediately broke up afterward.
However, these days, it seems that Thompson could be regretting his mistake and wants to be back by Kardashian's side. In fact, he has showered her with a lot of love and attention both publicly as well as privately.
Tristan Thompson cheated on Khloe Kardashian multiple times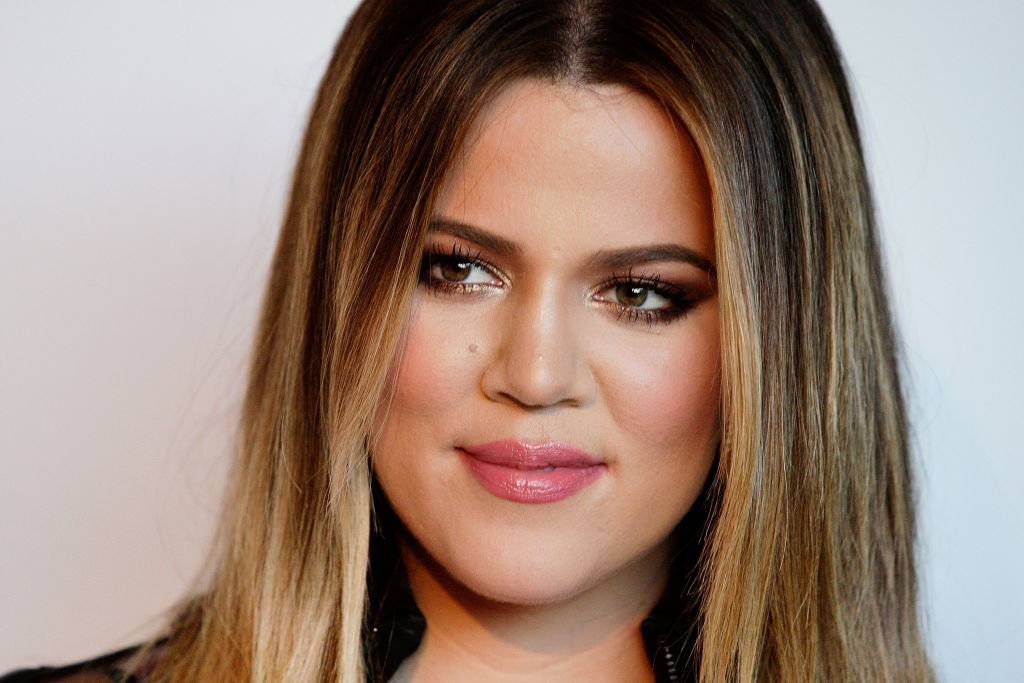 Thompson and Kardashian's relationship was very rocky, to say the least. The pair first got together in 2016, and Thompson was caught cheating on Kardashian at least three times.
In 2017, a few weeks after Kardashian revealed that she was pregnant with Thompson's child, he was seen at a lounge with a few women. Then, in 2018, a few days before Kardashian was due to give birth, Thompson was spotted out with another group of women.
The final straw for the couple came in February 2019 after Thompson cheated on Kardashian with Woods, who was her family friend. Since then, Thompson and Kardashian have been separated, but they still interact frequently to co-parent their daughter, True, together.
Tristan Thompson recently congratulated Khloé Kardashian on an award
Despite the fact that Kardashian does not follow Thompson on social media, the Cleveland Cavaliers player decided to congratulate the mother of his child on Instagram for being named People's Choice Award's Reality Star of 2019.
"Congrats Momma Koko on winning best reality star 2019, that's two years in a row," Thompson wrote. "Two time champ. I love the sound of that. So proud of all you have accomplished this year."
He went on to praise Kardashian's show, Revenge Body, sharing that it "is something that always stands out to me."
Thompson ended his post with a note about their daughter. "True and Myself are so proud of you and the sisters for everything last night," Thompson said. "Y'all are truly role models to our younger generation. Keep leading with love and happiness. You go girl!!!"
Tristan Thompson has also been sending Khloé Kardashian gifts
In an episode of Keeping Up With the Kardashians that premiered in September, Kardashian revealed that Thompson would not stop sending her flowers and text messages.
Later on, Thompson got her an expensive Porsche. In return, Kardashian ended up inviting him over for dinner. However, as far as we know, that dinner did not go anywhere.
Recently, he sent her some balloons in honor of the launch of her perfume. Kardashian actually took to social media to thank him for the gift, saying that she "really appreciate the love and the thoughtfulness."
Tristan Thompson really wants to get back together with Khloé Kardashian
A source confirmed to E! News back in October that these gestures are indeed Thompson's way of showing Kardashian that he wants to get back together.
"He's doing everything he can to prove himself and won't take no for an answer," the insider shared. "He knows he made a big mistake and lost the best thing that's ever happened to him. He's very persistent and isn't backing down no matter what Khloe says or does."
However, Kardashian has been firm with him and does not seem to be caving anytime soon. The source said that she "doesn't trust Tristan and doesn't want to be hurt again.
"Khloe is fine being single for now and focusing on being a mom to baby True," the insider added. "She likes being on good terms and co-parenting. She doesn't want to rock the boat right now."