How Tyler C. Spent His Downtime on 'The Bachelorette'
Tyler Cameron was Hannah Brown's runner-up on her season of The Bachelorette. The contestant (almost) won Brown (as well as the entirety of The Bachelorette audience) over with his self-awareness, feminist perspective, and dashing good looks.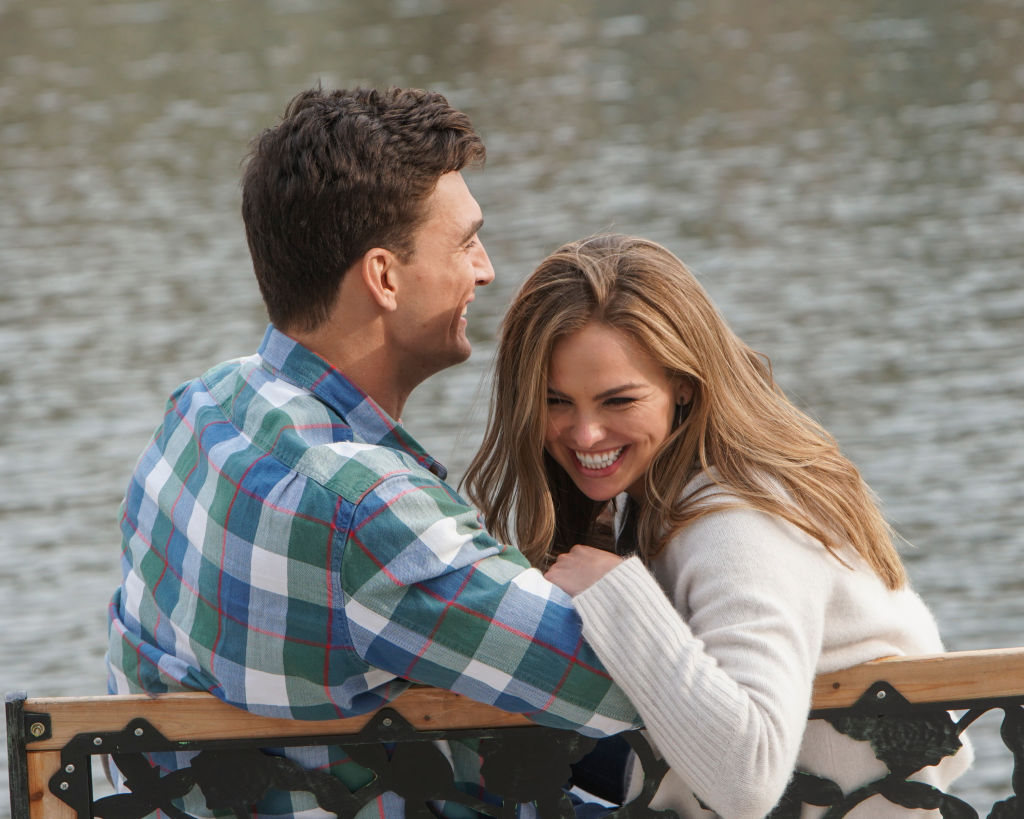 In a recent interview with the Bachelor Party podcast, Cameron revealed how he spent his time when he wasn't trying to woo Brown.
It's common knowledge that contestants aren't allowed to bring their phones on the show, and that their forms of entertainment are limited. They're also frequently encouraged to discuss their relationships with The Bachelorette, as well as any drama that's going down in the mansion.
Tyler C. spent his 'Bachelorette' downtime reading
But Cameron says he used his Bachelorette downtime to read.
"I read a lot. I read more during that whole journey than I had in the last four years," Cameron said on the podcast.
The best book he read while filming? "The Tattooist of Auschwitz. That book was incredible. I gotta get back into reading. I just bought a new book: Where The Crawdads Sing. I gotta get back on it. I've heard a lot of good things about it."
Tyler C.'s favorite 'Bachelorette' filming location was Greece 
Cameron also said on the podcast that his favorite filming location was definitely Greece because "they hooked me up."
"I had a two-story villa with a pool, endless food and drinks. I had the best time," he said.
Cameron went on to say that he really enjoyed his downtime in the foreign country. When he wasn't with Brown, he'd hang out with "producers and cameramen."
The Bachelor Party host asked Cameron if he was "allowed to talk to the cameramen."
"You know, when it's dead. We would small talk here and there. They were all super cool," he said.
"Got to do some exploring, go hit other cities and stuff like that. Crete's huge. The roads are crazy and the drivers are nuts," he added.
How Tyler C. spends his days post-'Bachelorette'
Cameron's downtime is a little different these days. He may not be gallivanting around Crete, but he's still enjoying himself and everything his new fame's brought him thus far.
"I'm usually like an early guy, early goer," Cameron began after being asked what an average day looks like for him. "I'm training for the New York and Chicago marathon so I was doing a lot of running in the mornings. I've been getting up early for that. So I get up, usually run, I kind of just see what my schedule is. It's been a lot of meetings lately, bouncing around and trying to coordinate. It's been a whirlwind since the show's ended. Just trying to coordinate these ABC Food Tours, trying to coordinate things with what I'm trying to do with my career."
Cameron continued: "In the modeling world, this month is kind of a dead month, which has been nice. It's been nice to just try and set meetings up, get things rolling, get the ideas going and all that. Just been kind of going around from meeting to meeting getting to know different people. Mess around and play basketball every now and then. My team, we just won Championship last night. Big win."
Read more: 'Bachelor In Paradise': Sydney Lotuaco Thinks Colton Underwood's Kissing Lacked Passion Because He Was A Virgin