How Warner Bros Is Trying to Cash in on the Keanu Reeves Hype
Keanu Reeves was one of Hollywood's biggest stars during the '90s. Most people were first introduced to him when he starred in Bill and Ted's Excellent Adventure in 1989. His starring roles in films like Speed and Point Break let people see just how versatile he was as an actor and his status was quickly propelled up the ranks in Hollywood. Then, he starred in one of the most futuristic and epic movies that anyone had ever seen at that time called The Matrix, and Reeves' career skyrocketed even further.
After that, things kind of slowed down for the 54-year-old actor. He starred in a few Blockbuster hits here and there, but his popularity was nothing like it was in the mid to late '90s.
Then this year, everything changed. From starring in one of the most popular movies of the year to becoming a video game character, Reeves is more popular now than he has ever been before. With his career on the rise again, could Warner Bros. be trying to capitalize on his popularity by celebrating The Matrix's 20-year anniversary?
Why was 'The Matrix' so popular?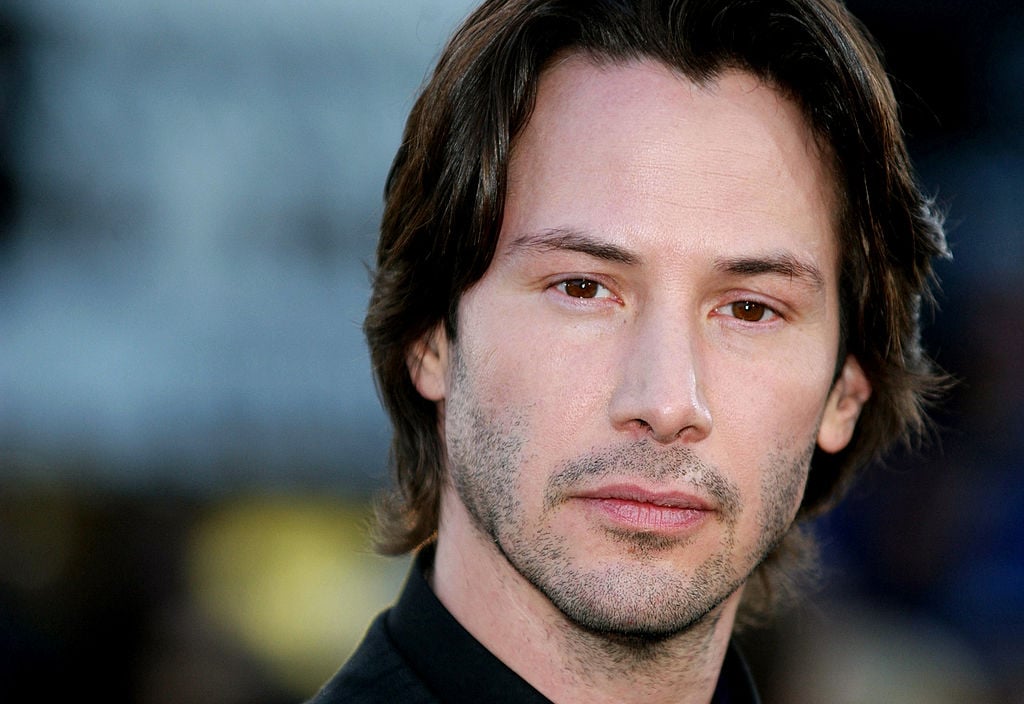 The Matrix is a movie about a man named Neo who is on a quest to find out what The Matrix is. He soon finds himself on an out of this world adventure where he has to struggle between the real world and a virtual reality world that is riddled with danger and mystery in order to find the answer that he seeks.
This movie quickly gained fame for many reasons. First, it contained special effects that moviegoers had never experienced at that time. During the super slow-motion fight scenes, a camera would pan around the fighters to give the viewers a 360-degree view of the action scene. This special effect is commonly referred to as "bullet time." And even though The Matrix didn't actually invent this effect, it certainly gained a higher level of popularity because of this movie.
Secondly, this movie made us question not only our own reality but also what would happen if we were to ever get to a point when we allowed technology to take over our world. Many scientists have warned us about the dangers of moving into a highly technical world too fast, but until we had actually seen this movie, most of us had never really even given it a second thought.
Why has Keanu Reeves' popularity grown so much this year?
This year, it seems like everywhere you look, you see Reeves' name. In 2014, Reeves starred in the instant hit movie John Wick. Recently, the third installment of the mega-popular saga had been released and it was the only movie to knock Avengers: Endgame out of its number one spot at the box office.
In addition to the John Wick movies, Reeves is also voicing a brand new character on Toy Story 4. Additionally, it was announced at the E3 convention this year that Reeves will become a video game character named Johnny Silverhand in CD Project Red's game Cyberpunk 2077. It has also just recently come to light that Reeves will be reprising his role as Ted Logan in a Bill and Ted sequel — called Bill and Ted Face the Music — which is set to hit theaters next summer.
Because there has been so much hype on the internet surrounding Reeves lately, he has affectionately been dubbed the "Internet's newest boyfriend." When People informed him of his new nickname, he responded with sincere shock in his voice when he said, "I've been what? That's, uh, that's wacky. Well, that's positively great."
Is Warner Bros trying to cash in on the Keanu Reeves hype?
The Matrix has continued to be one of the most popular movies of our time for two decades now. The movie has had somewhat of a cult-like following since it first hit theatres. And usually, it has a large group of fan that privately celebrates each of its major anniversaries.
This year, however, to celebrate its 20th Anniversary, Warner Bros. has decided to bring it back to theatres. So, is it possible that Warner Bros is just trying to profit from Reeves' renewed popularity? It is certainly possible. And from the way fans seem to go crazy lately every time Reeves' name is mentioned, we can't say that we blame them.