How Well Do Tarek El Moussa and Ant Anstead Get Along?
Fans had so many questions when HGTV stars, Tarek El Moussa and soon to be Christina Anstead split. What would happen with their children? Were they already seeing other people? The estranged couple managed to put their differences aside to raise their kids and to continue Flip or Flop. But while El Moussa was living the bachelor's life in his new pad, Christina had already moved on. With the love of his life gone, El Moussa was heartbroken. But how does he really feel about Christina's new beau?
How did Tarek feel about the divorce?
The divorce was extremely hard for El Moussa. The HGTV star went through a lot during their marriage and early separation. With Christina at least somewhat by his side, he battled both thyroid and testicular cancer. El Moussa found out about the latter just two months after discovering he had thyroid cancer. His bad luck didn't end there. He suffered a back injury soon after his treatments that left him loopy due to daily doses of Vicodin. His day-to-day life was significantly impacted by the narcotics.
Of course, dealing with the separation as well as the sickness left him depressed. In El Moussa's eyes, the depression related to his and Christina's separation was infinitely worse than the cancer he had suffered from previously.
How did Tarek feel about Christina getting married to Ant Anstead?
Ant Anstead and Christina got married on December 22nd, just months after Anstead's romantic beach proposal. When news of Christina and Anstead's marriage went viral speculations on El Moussa's reaction spread like wildfire. The word on the grapevine was that the ex-husband was reeling about his ex-wife tying the knot.
The Flip or Flop star squashed the rumors in an Instagram story as well as interviews with news sources. According to him, the reason he was so upset is because the media was spinning tall tales. They even went as far as contacting ex-girlfriends and his mother to get the scoop on the "grieving' husband. El Moussa said he was actually happy his ex had remarried. While he still loves her deeply, the best thing he could ask for, given their present situation, is seeing her happy. Now, that's true love.
How does Tarek really feel about Ant Anstead?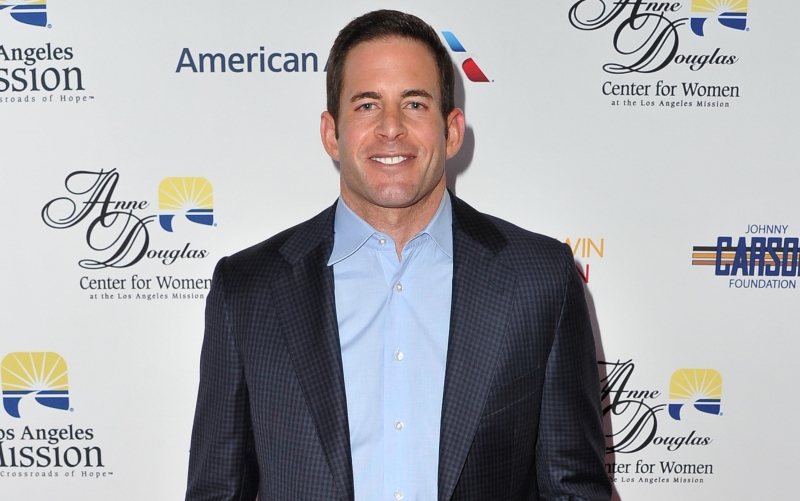 Considering El Moussa was happy to see Christina found love, it's no surprise he doesn't hate Anstead. After coming to terms with their wedding, he felt at peace with the entire situation. The two men in Christina's life don't spend much time together, but they do see each other at school functions. Typically they only exchange greetings, their relationship non-existent beyond the pleasantries.
Even without knowing Anstead well, El Moussa gets insider info from his kids, Taylor and Brayden. They always have good things to say about him which is a good sign. As a father, Anstead already understands the importance of good parenting, so that comes as no surprise. Without a doubt, knowing that there is another good man in his kids' lives is what helps El Moussa sleep at night.
"So as a father, it's good to know that there's hopefully a good man in my kids' lives besides me."
El Moussa didn't go into detail but Christina could have moved on with someone much worse. Apparently, she has a history of crappy boyfriends so this new beau could have been bad for her and the children. Luckily for the fractured El Moussa family, Christina hit the jackpot with Anstead. She is clearly happy with the Wheelers Dealers host, and the kids truly enjoy the time spent with their new father figure.
While they may never become the best of friends, it appears Anstead and El Moussa get along just fine, all things considered.