How Whoopi Landed the 'View' Moderator Job Over Gayle King
Fans of The View know the importance of the moderator job. When the lady guiding the discussion is smart and charismatic, the show can be very entertaining; when she isn't, it often doesn't work.
About 10 years into the Barbara Walters era, Rosie O'Donnell showed what was possible — both good and bad — on the job. But Rosie's run barely lasted a full season. By 2007, Walters and her producers were looking for a replacement.
According to Ramin Setoodeh's Ladies Who Punch, the search honed in on three women of color to replace Rosie. After auditions and market research, the decision narrowed down to two names: Whoopi Goldberg and Gayle King.
As we all know, Whoopi won the battle and has been moderator ever since. Here's how she topped King to land the coveted (and very lucrative) TV gig.
Whoopi got the vote of Barbara and longtime producer Bill Geddie.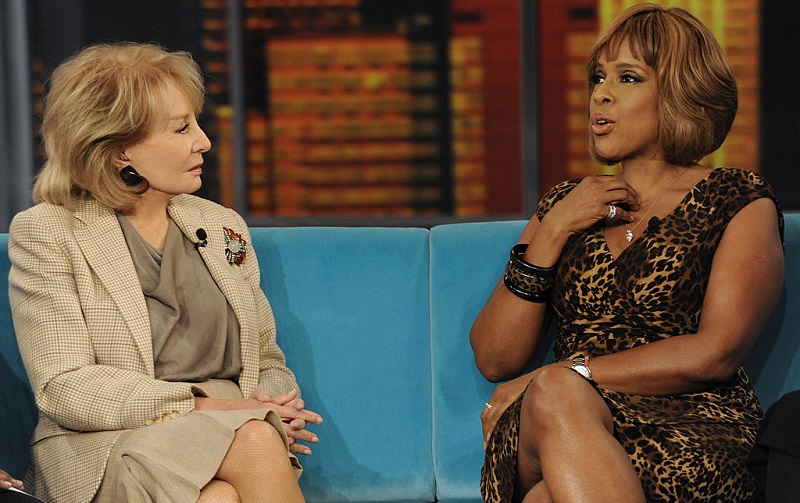 According to Setoodeh's reporting in Ladies Who Punch, Whoopi had been the first choice to replace Rosie, but one prominent figure — ABC Daytime President Bill Frons — wasn't sure. Frons didn't know about Whoopi's interest in pop culture and questioned if she'd get fired up for the show every day.
King was a great alternative in everyone's eyes. So Barbara and her producers had King audition as both co-host and moderator in June '07. While King did well in audience popularity polls, Whoopi ranked higher, Setoodeh reported.
That eventually led to a vote between Barbara and producers Bill Geddie and Alexandra Cohen. According to Ladies Who Punch, Cohen picked King while Barbara and Geddie chose Whoopi. By a vote of two-to-one, they had their next moderator.
But the story didn't end there. The research ABC had conducted revealed Whoopi wasn't just more popular than King; she would be the most popular figure on the show once she joined the cast.
Whoopi was more popular than Barbara, Joy, and everyone else at 'The View.'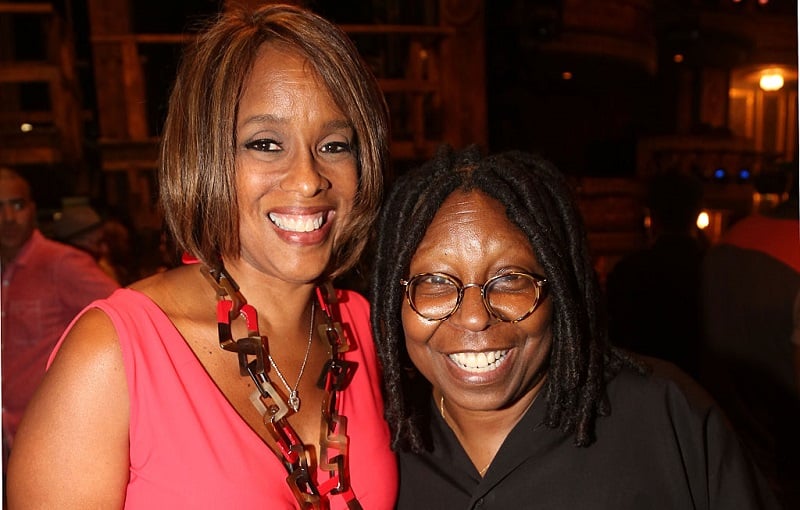 With a title like Ladies Who Punch, you get an idea what sort of egos have turned up at The View over the years. After seeing the results of the research ABC did on the co-hosts' popularity, you can be sure Barbara noticed that Whoopi scored higher than everyone else on the show.
According to Setoodeh, Whoopi scored an 8 or better (out of 10) in popularity with 64% of respondents. Barbara and Joy fell in at 53% at 8 or higher, while King rated that high with 51% of those polled.
If you asked the audience how they felt about the co-hosts and guest moderators in 2019, we're not sure the results would be very different. Whoopi remains the one indispensable figure on The View. (Joy would come in second.)
Whoopi's star-power and unique style still stand out some 12 years after ABC brass decided she was the one to sit in the moderator's chair. If she were to leave, it would get loud and quite shrill too often for the taste of most longtime fans.
Check out The Cheat Sheet on Facebook!