How Will Kylie Jenner and Travis Scott Spend the Holidays With Stormi Now That They've Broken Up?
With the holidays quickly approaching, fans are wondering how Kylie Jenner and Travis Scott plan on celebrating with their daughter, Stormi Webster. Though they've previously observed holidays together, the couple recently ended their two-year relationship, which makes things cloudy.
So, will the trio continue its tradition and celebrate together? Or will Stormi go back and forth between her parents?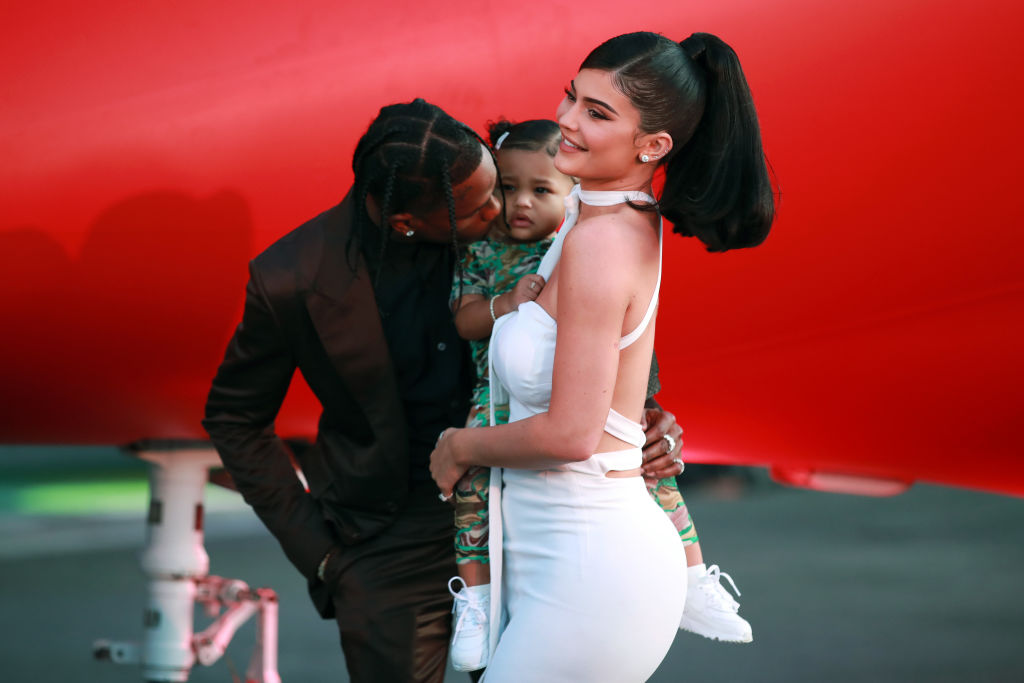 Kylie Jenner and Travis Scott's reported plans for the 2019 holiday season
The first holiday season after a breakup can be tough. But it seems like Jenner and Scott aren't letting their emotions get in the way of things.
They still spend time together as a family, with sources telling People on Oct. 18 that Scott even sleeps over at Jenner's home to "maximize" time with Stormi. "And as special holidays are coming up, they will continue to spend a lot of time together," the source added.
Most recently, Jenner and Scott teamed up and took their daughter to a pumpkin patch on Oct. 15. Both stars took photos of Stormi, who wore the cutest Halloween-inspired gear.
Why did Kylie Jenner and Travis Scott break up?
Multiple sources confirmed on Oct. 1 that Jenner and Scott had split "weeks" earlier due to disagreements about settling down and expanding their family. While Jenner allegedly wanted another baby, Scott reportedly preferred to focus on his music career.
"Travis isn't ready to give her all that she wants," an insider told People on Oct. 2.
"They are very, very in love, but she's 22, and her whole life is Stormi and her business and her family. She's not wanting to be a normal rapper's wife," a source added to Us Weekly on Oct. 8. "He's still young and at the recording studio late," the source added in regards to the 28-year-old rapper. "She usually goes to bed early. They have different lifestyles."
But sources say that Kylie Jenner and Travis Scott could reconcile
If reports are accurate, this isn't the end of Jenner and Scott's romantic relationship. Several insiders claim that both stars are open to getting back together at some point in the future. It's just a matter of when.
"[Jenner] doesn't have a grand plan as to whether she will get back together with Travis or not," a source told E! News on Oct. 29. "She's bonded to him for life by Stormi Webster so she knows it's a possibility," the source continued. "Things are going well for them with this new set up. They are very happy coming together and being a family with Stormi, but they also have separate lives and are enjoying it."
The possibility of a reconciliation is further complicated by Jenner's alleged new romance with Drake. The influencers sparked rumors back in October after they were spotted together on two separate occasions. However, some sources have downplayed the alleged fling, insisting that Jenner and Drake are merely friends.
For now, one thing is for certain: Jenner and Scott are still cool — so cool that they can still come together as a family.