How Will Prince Harry Explain His Wild Streak to His Son?
Until recently, Prince Harry was one of the world's most notorious bachelors. Known as the rebel of the royal family, we could always count on him to be getting into some sort of mischief. From pictures that were taken of him as a young boy as he cheekily stuck his tongue out at photographers to shenanigans as an adult, Harry was one royal who always remained in the spotlight.
It is actually pretty easy to relate to Harry. Life in the public eye is never easy, and Harry has never known anything different. There has never been a time when the prince could live what is known as a "normal" life, doing things that the rest of us take for granted, such as walking down the street without being photographed, or traveling without being closely protected by security.
Chances are, there were times when Harry wanted to let loose and have fun with his friends, and in his teen years and well into his twenties, that is exactly what he did.
Now that he is happily married to Meghan Markle, and the couple has just welcomed their first child, Archie Harrison, royal fans are left wondering just how Prince Harry will explain his wild streak to his son.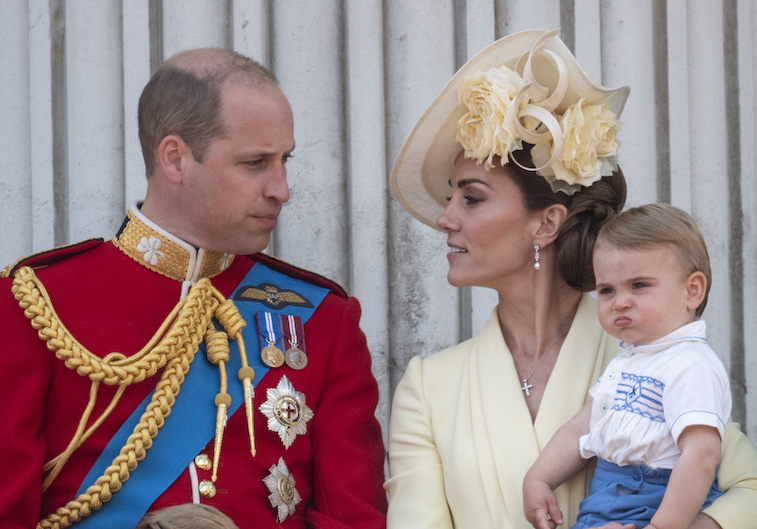 Trying to live a normal life
When Harry and his brother, William, were young boys, their mother, Princess Diana, wanted them to have what the rest of us know as "normal" experiences.
As such, she wanted them to know what is like to wait in line for fast food or to take a trip to Disney World just like other kids their age. The unfortunate fact was that no matter how hard Diana tried, she and her boys could never seem to escape the watchful eyes of the news media.
A wild side
As the years went by, Harry proved that he liked to have fun. He was always up for a night of drinking or partying with his friends, and he didn't seem too interested in conforming to the strict rules of royal life. The younger son of Prince Charles didn't put in much of an effort at school and skated by with mediocre grades.
He also sent the palace into a wave of embarrassment when naked pictures were released of him partying hard in Las Vegas.
His antics certainly didn't stop there, as we can certainly remember the time Harry drank a little too much and ended up losing his footing and falling into a pool. No stranger to trouble, Harry has also donned offensive costumes, smoked cigarettes, dabbled in drugs, and has been caught using racial slurs.
Meghan comes along to tame his ways
While it seemed like Harry was meant to be the wild child of the royal family forever, eventually, he was swept away by Meghan, who seems to have changed him for the better. His new wife has introduced him to a much healthier lifestyle, encouraging him to give up cigarettes, eat smarter, and cut back on the heavy drinking.
While the Duke and Duchess of Sussex are still said to enjoy an intimate party with good friends, Harry has been much calmer and has tamed his ways since Meghan entered his life.
How will Prince Harry explain his wild streak to his son?
Chances are, he will think about it carefully, and when the time comes, he will have a good heart-to-heart with Archie. Everyone has a past, and it is possible that Harry will explain that it was his way of dealing with the pressures of royal life.
If anyone has come a long way, it is definitely Prince Harry, and we can only imagine that he will help Archie learn from his own mistakes and encourage him to live the best life he can.