How Will Smith Brought the Fresh Prince Back for 'Aladdin'
This summer, the live-action Aladdin became one of Disney's biggest hits, only to be eclipsed by The Lion King. Will Smith played the genie to Aladdin (Mena Massoud), to help him win Jasmine (Naomi Scott)'s heart and save Agrabah from Jafar (Marwan Kenzari). Now on Blu-ray, the live-action adaptation comes to life in HD with all the bright colors of Prince Ali's musical entrance, the streets of Agrabah and the big blue Genie.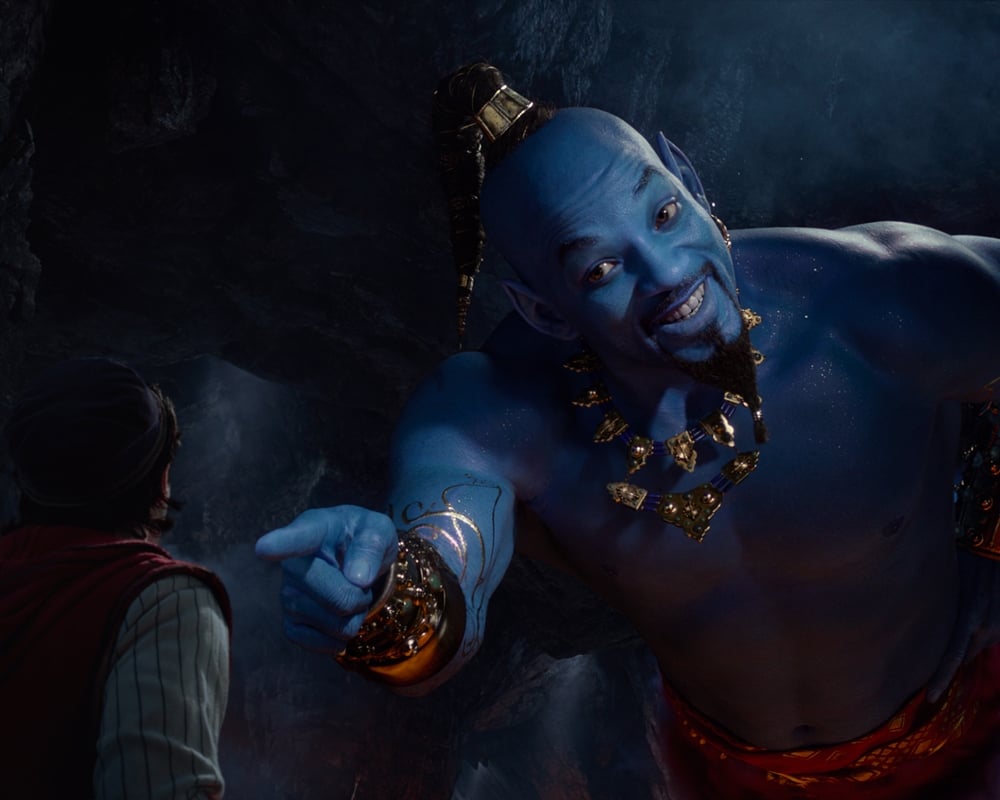 In the Blu-ray bonus features, Smith, Massoud, Scott, director Guy Ritchie and songwriters Alan Menken, Benj Pasek and Justin Paul discuss the making of Aladdin and updating the live-action film from the animated classic. Here are a few things we learned from the Aladdin Blu-ray and you can discover more at home yourself.
Yes, Will Smith meant to make the Genie like the Fresh Prince and Big Willie
Before he became an actor and the biggest movie star of the '90s, Will Smith was a rapper. His early albums as The Fresh Prince inspired his hit sitcom, The Fresh Prince of Bel-Air. After Independence Day he transitioned into Big Willie Style and got jiggy with it. Smith and the songwriters wanted to bring that back for Aladdin's music.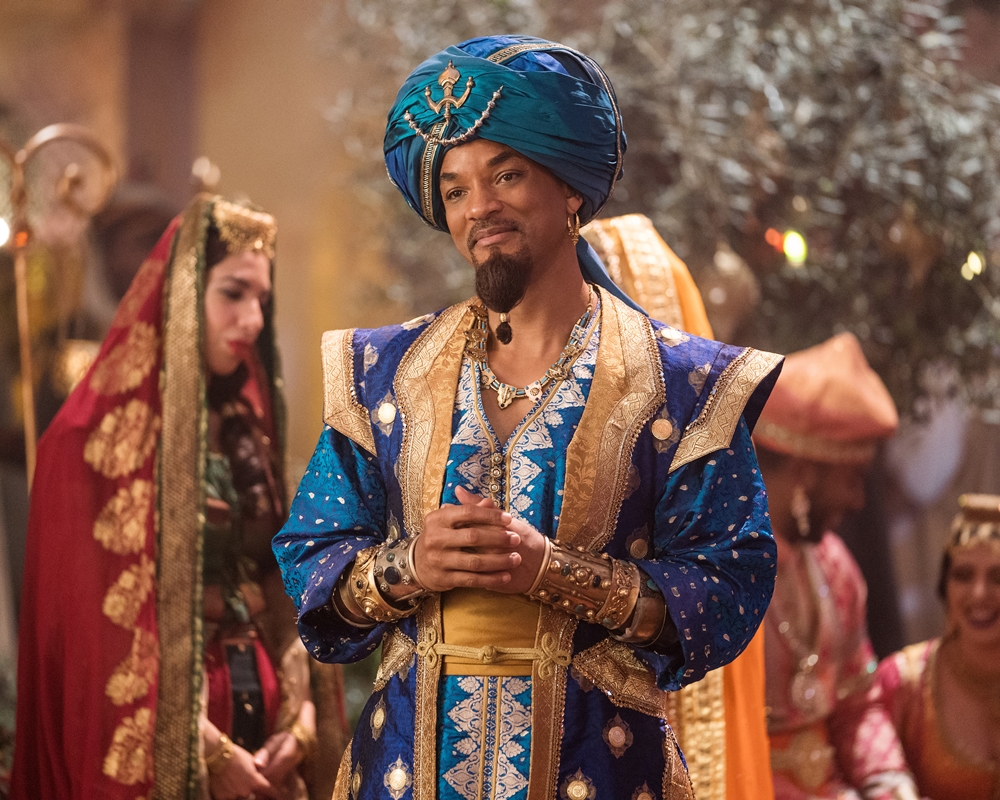 "Guy gave me the freedom to create, with my hip hop background, to sort of try to bring a little Big Willie flavor to it," Smith said.
"Will made it his own completely with his style and swagger to the genie," Alan Menkin said.
"We grew up on Will Smith rapper, Big Willie Style," Justin Paul said. " A little big willie style that comes in there."
"A little Fresh Prince attitude here and there," Benj Pasek said.
The deleted song did not belong to Will Smith
There was another original song deleted from Aladdin. There's no extra Will Smith rap. It's a duet between Aladdin and Jasmine, although it's only a duet through the magic of editing. She's in the palace and he's in the desert singing it, but they are singing about the same moon underneath the great big sky. Oh wait, that's not a Disney movie.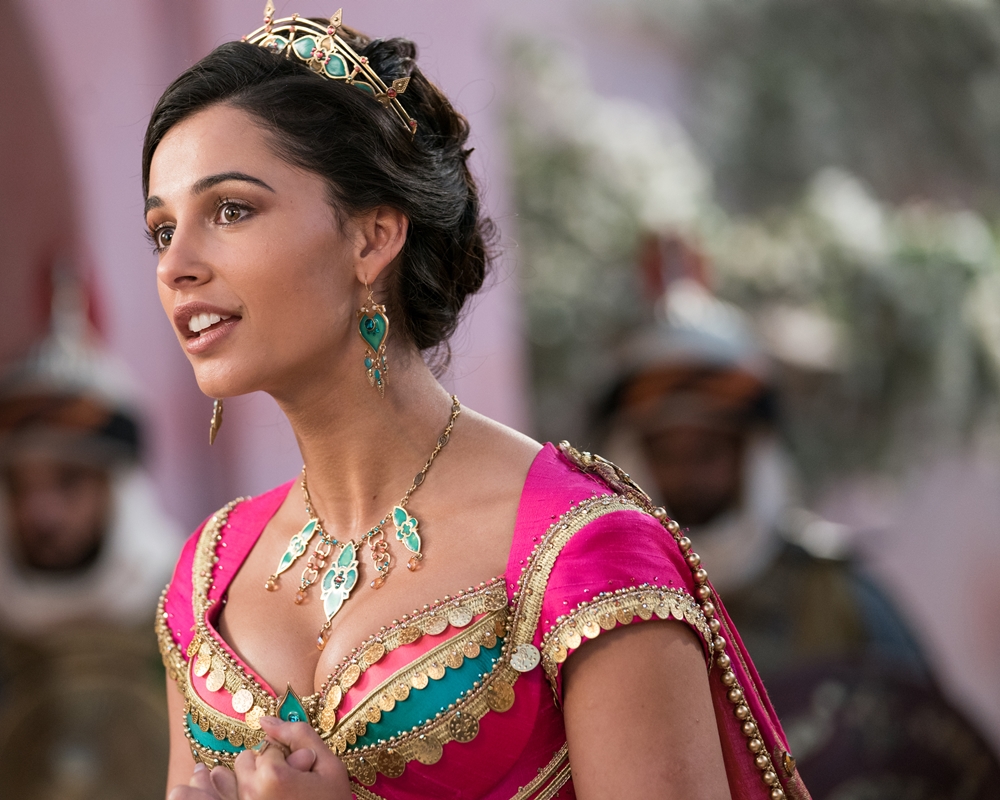 Anyway, they filmed Massoud and Scott singing, "Desert moon, light the way." although it was cut before they finished the animal CGI for Jasmine's pet tiger. It's really only one voice so it's more like half a song that was cut, or maybe it would have gone on longer.
There is also a deleted scenes that shows how some of the Genie's previous wishers screwed up their wishes. It's pretty funny, and there is extra Will Smith in that scene.
The reason 'One Jump' is jumpy
Guy Ritchie filmed the "One Jump Ahead" song at three different speeds. There was normal speed, 24 frames per second, then a little faster at 18 frames per second, then a little slow motion at 36 frames per second. Massoud had to speed up or slow down his singing so the song wouldn't change tempo when the action sped up or slowed down.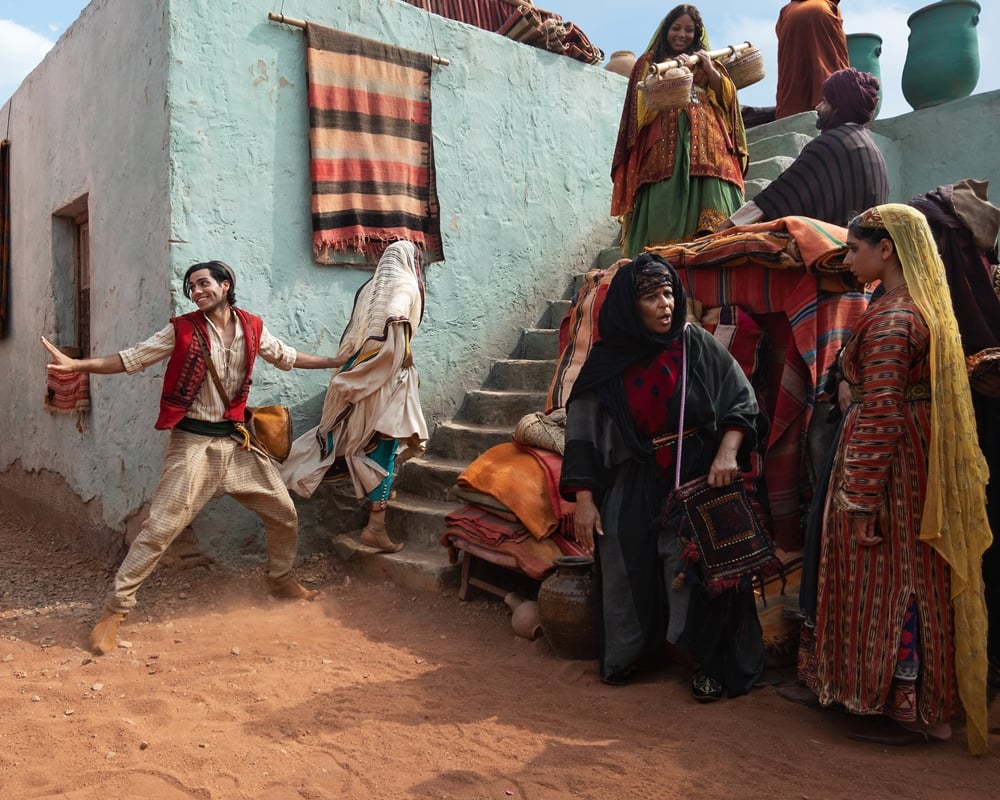 You can notice a few jumps in the scene when the camera changes speed, but it still makes a cool live-action effect.
Guy Richie has a fireplace in his trailer
Or at least it's a fire stove. There's a clear shot of it when producer Jonathan Eirich talks about being invited into his trailer to discuss the scene. And you thought Will Smith got the fanciest trailer!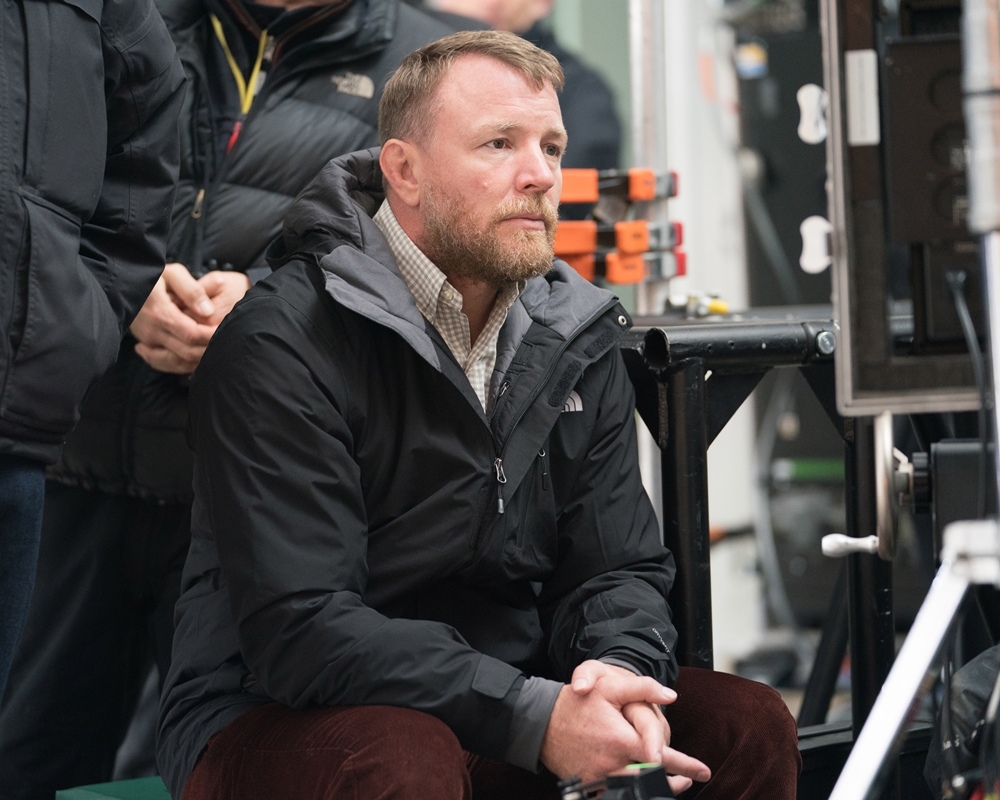 "Even with his trailer, he creates this homey environment because he so embraces anyone who wants to come in and have a conversation," Eirich said. "He's very engaging and he wants this push and pull all the time."