How Will 'What We Do In The Shadows' Series Be Different From The Movie?
Cult film What We Do In the Shadows is back but on the smaller screen in an FX series, premiering March 27. Fans can expect the same cheeky humor and hilarious, dark characters, but with a new spin.
Creators Jemaine Clement and Taika Waititi discussed how the FX series will differ but will still have the same vampire-blood flavor. The comedians met with The New York Times to discuss the launch of their series and looked back at their groundbreaking film that created a serious cult following.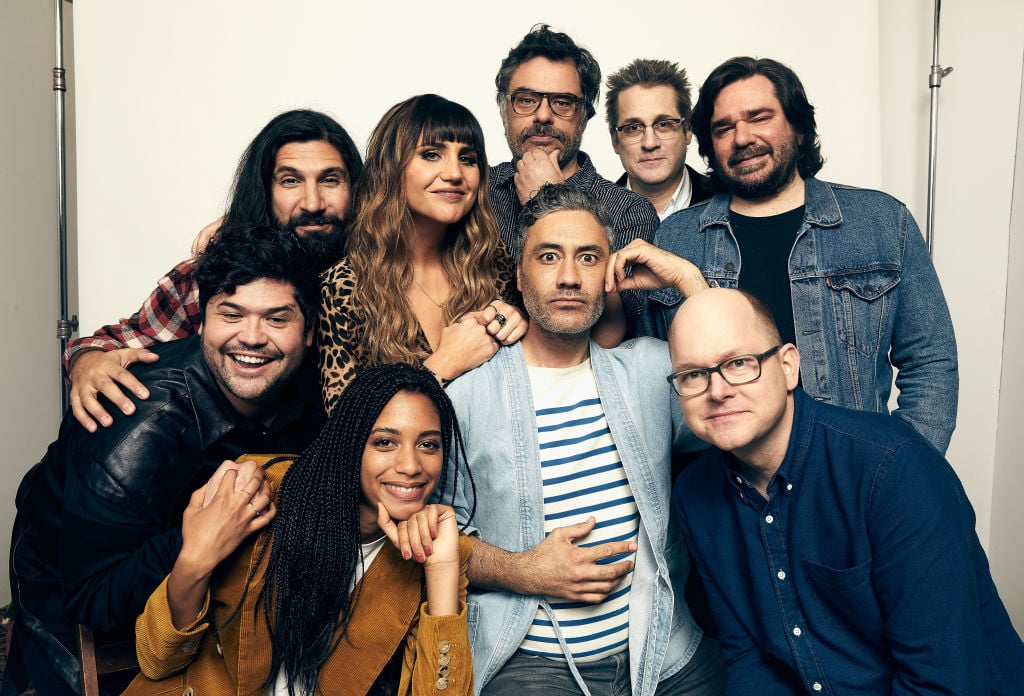 So what elements can fans depend on seeing in the new series? But what will change? Clement and Waititi dish about what fans can expect.
This was how the series was hatched
Clement and Waititi didn't look into their rearview after the film came out in 2014. However, their creative fangs were awakened thanks to producer Scott Rudin. " Scott Rudin saw the film and then started harassing us until we did it," Clement told The New York Times. "Taika. We've got to do this show. When is this show happening? We've got to get it rolling. I know it can go."
Rudin also enthusiastically reached out to Waititi too. "I was in Hawaii, about to have my second kid," he said. "It'd be like three or four in the morning, the phone would ring, and it would be him."
Shooting a television series was entirely different than the movie
When Clement and Waititi shot the film, they were the ones in charge. However, when it came time to shoot the series, things changed quite a bit. "The thing is, in the movie, we were the bosses and we never had to take notes. Now we have to take notes from the network," Clement said. "And a lot of the notes are like, 'In the movie … " Oh, man. We know. We did the movie.'"
"Take notes on something you created and you know everything about," Waititi joked. Plus, Waititi said having to listen to his voice directing and acting can got a little annoying too. "It's hard enough listening to your own voice while you're editing. And then also listening to your own voice while you're directing. And acting. Doing a stupid accent and then stopping and giving a note. You're just talking all day long."
New characters but same idea
Thankfully the same humor and concept will remain intact. However, this new group of vampires are going to be trying to deal with life on Staten Island, according to The New York Times.
The new cast stars Matt Berry as Lazio, known for his charisma, according to FX. Also, Kayvan Novak as Nandor, known as "Nandor the Relentless." Plus, Natasia Demetriou as Nadja, a female vampire who is considered to be the matron of the house.
Keeping the vampires fit and fabulous are Harvey Guillén as Guillermo and Mark Proksch who plays Colin Robinson. Colin is known as an "energy vampire" who can walk in the day and still eats humans but not their blood.
Do fans get to see Viago and Vladislav? "They encouraged us to do it," Waititi told The New York Times. "'It'd be really cool if you guys were in the show, at least one of you.' Well, I'm not going to do it if he's not going to do it. Neither of us really wanted to do it."
Check out The Cheat Sheet on Facebook!