How Would the Cast of 'Vikings' Want Their Characters to Die?
Vikings may be on a break until the second half of season 6 premieres, but that hasn't stopped fans from wondering what's next for their favorite characters. An interview from ET Canada is making the rounds on Reddit and has fans talking about how some of the main cast would want their characters to die.
How would the cast of 'Vikings' want their characters to really die?
ET Canada spoke with some of the cast of Vikings and they revealed how they'd like to see their characters bite the dust.
"Obviously it's gotta be the very last scene of the very last episode," Alex Høgh Andersen, who plays Ivar the Boneless said. He wants it to be the last thing fans see. "I want it to be like surprising, I don't want it to be like this massive buildup, people are going to expect it to happen. I kind of just want to fool people."
Georgia Hirst wants Torvi to be 'eaten' by her children
Georgia Hirst, who plays Torvi, has actually already pondered the thought before. "Well I've already thought of this. Suggested it to my dad, not sure if he's 100% on board. I sort of had a vision that I would be eaten by my children," Hirst revealed.
"It might have been Alexander Ludwig that told me this, I don't know, but I think there's a story in history of someone, them and their children were starving and they said, 'I'm gonna kill myself and then I want you to eat me.' And their children survived. So I thought, maybe my children could eat me for survival. I want it to just be like a humble ending," Hirst explained.
Jordan Patrick Smith doesn't want Ubbe to die like Aethelwulf did
Jordan Patrick Smith, who plays Ubbe, explained how he wouldn't want to die. "This is where the ego kicks in. The ultimate Viking death. Anything but what Moe had," Smith revealed. He's referring to the death of Aethelwulf, played by Moe Dunford. He is stung by a bee and dies from it.
"Getting stung by a bee was pretty rough. He pulled that off so, he did an amazing job stung by a bee. If it was me, I'd have to get blades of glory in there, in the battlefield," Smith says about what he wants for his character's death.
Peter Franzén wants King Harald Finehair to go into battle
Peter Franzén, who plays King Harald Finehair also weighed in on his character's death. "The real Harald died of old age," he laughed. "Of course I would like for him to pick up his sword and put on his armor and go into battle blazing," Franzén said. "Getting hacked to pieces."
The ultimate karma for Ivar the Boneless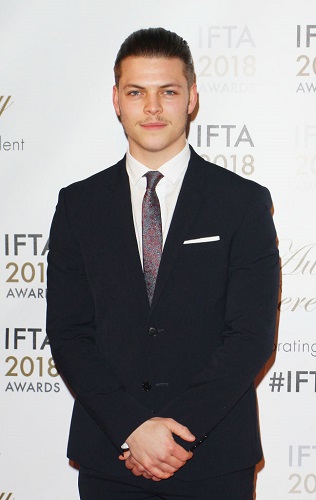 "Because of what happened with history is that Norse mythology eventually got kind of killed, and Christianity took over," Andersen revealed. "We could finish with something like that. Ivar was very religious, realizes that's kind of not the way. And that could be an interesting thing. And maybe just one of his brothers should kill him, I mean that would be karma with a capital K and I like that."
We'll have to wait and see what happens to our favorite Vikings characters in the final half of season 6.