Huge Captain Marvel Twist Explained By 'Spider-Man: Far From Home' Writers
Spider-Man: Far From Home featured plenty of plot twists throughout the film, but few were more surprising than the revelation that Maria Hill and Nick Fury were actually Skrull imposters. The real Nick Fury was vacationing on a ship in space while the Skrull couple, Soren and Talos, posed as Fury and his partner. It may seem like the Skrull storyline was put in just for a good surprise, but Far From Home writers recently revealed the real reason for the Captain Marvel link.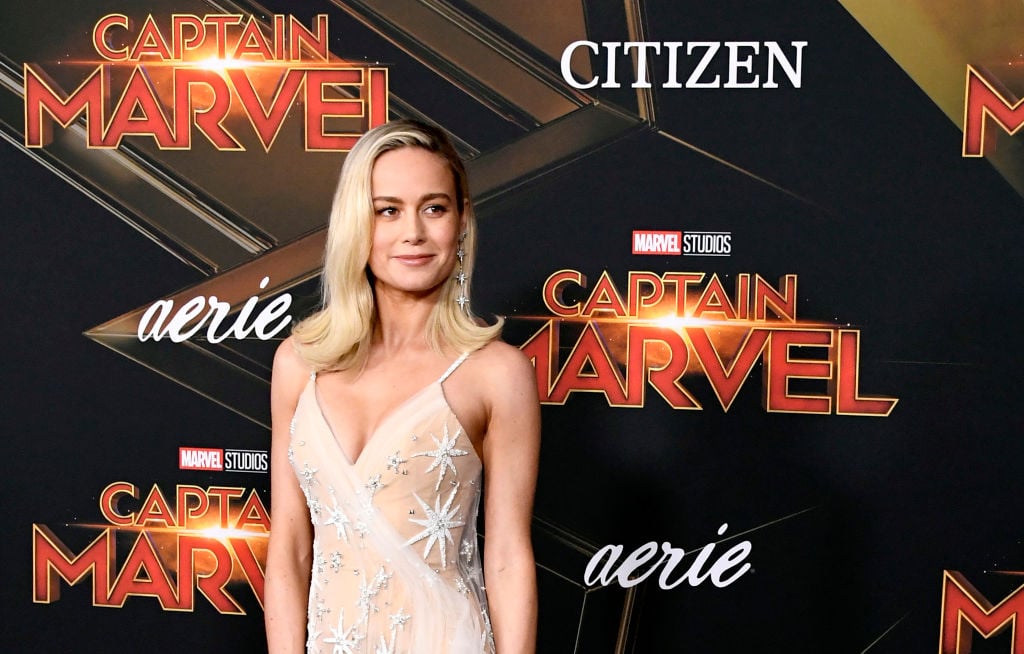 'Far From Home' writers talk about Skrull twist
In a recent interview, writer Chris McKenna revealed that the Skrulls were originally going to play a much bigger role in the film. But the writers decided to cut them from the storyline after they came up with a brilliant idea to use them without the audience knowing. This played nicely with Mysterio's storyline and the use of deception in the movie.
"It seemed like it was an idea that Jon Watts had kicked around early on that we embraced as something people would love to have. There's always one final twist, and we would be living up to what we were trying to emulate and celebrate," McKenna shared.
According to Cinema Blend, McKenna explained how everyone wanted to use as many twists as possible and knew adding the Skrulls is something fans would love. Following everything that happened in Avengers: Endgame, fans were really looking forward to the end credits in Far From Home.
Although we still don't know the significance of Fury's new project in space, the scene was the perfect time to reveal the Skrull twist.
Will the Skrulls appear in future Marvel films?
The end credits scenes are usually a means for Marvel to reveal something about future projects, which is why fans were left wondering if the Skrulls will play a larger role in the MCU moving forward. In response to these questions, McKenna's co-writer, Erik Sommers, revealed that they hope to use the Skrulls more but do not have any specific plans at the moment.
Sommers also joked about how Marvel has not told them anything about future movies, let alone if the Skrulls will make additional appearances. Marvel has always been very secretive about revealing spoilers and goes to great lengths to keep a lid on things.
In Endgame, for example, producers redacted large portions of Tom Holland's script so he didn't accidentally reveal anything outside of his storyline. They also teamed him up with veteran actors during the promotional tour, who helped coach him on how to avoid spoilers.
What does the Skrull cameo mean for Captain Marvel?
The fact that the Skrulls were posing as Fury and Hill put a different spin on all of their reactions throughout the film. In one scene, Peter Parker asks Fury to enlist the help of Captain Marvel to finish the mission. Fury responded by shouting, "Don't invoke her name!" which could be a reflection of how the Skrulls respect Captain Marvel.
Fans, of course, are also speculating that the response could also mean that the Skrulls are angry at Carol Danvers for some reason, though exactly why is anyone's guess. Captain Marvel took place in the 1990s, almost 30 years before the events in Far From Home, so a lot of things could have transpired in the interim.
'Far From Home' almost featured another surprise cameo
Apart from the Skrull twist, Far From Home writers also wanted to bring on Donald Glover for a surprise cameo. The writers originally had Glover reprising his role as Aaron Davis for a scene, but the idea was thrown out when they moved the setting from New York to Europe. Glover played the part of Davis in Spider-Man: Homecoming, though his cameo was very brief.
Sommers added that they really liked the idea of bringing Glover back, but the setting just didn't work out. Sommers did not say anything about Glover appearing in future films, but it sounds like there is a good chance he will be back in action before too long. Spider-Man will likely have more stand-alone movies, which should offer a way for Glover to reprise his role in the MCU.
Spider-Man: Far From Home is currently out in theaters. Marvel has not made any announcements about its Phase 4 lineup, though more information should be revealed at San Diego Comic-Con this month.