10 Huge TV Shows That Other Networks Passed Up
When we watch our favorite TV show, we rarely think about the long, arduous process that went into making it. But for every awesome program you love, there's a hard-working (and probably exhausted) creative team behind the scenes. They spend hours making sure that every single detail is right before they release their beloved series to the masses. And, of course, there's the network that brings the series to you.
Sometimes, creators and distributors work together to bring a TV show to life. Other times, these creators will develop an idea on their own and try to pitch it to a major network or streaming platform. Many recent shows have come to fruition this way — and often times, their then-unknown creators faced rejection from at least one network before their series found a home. Here are 10 popular TV shows that major networks passed on picking up.
1. Stranger Things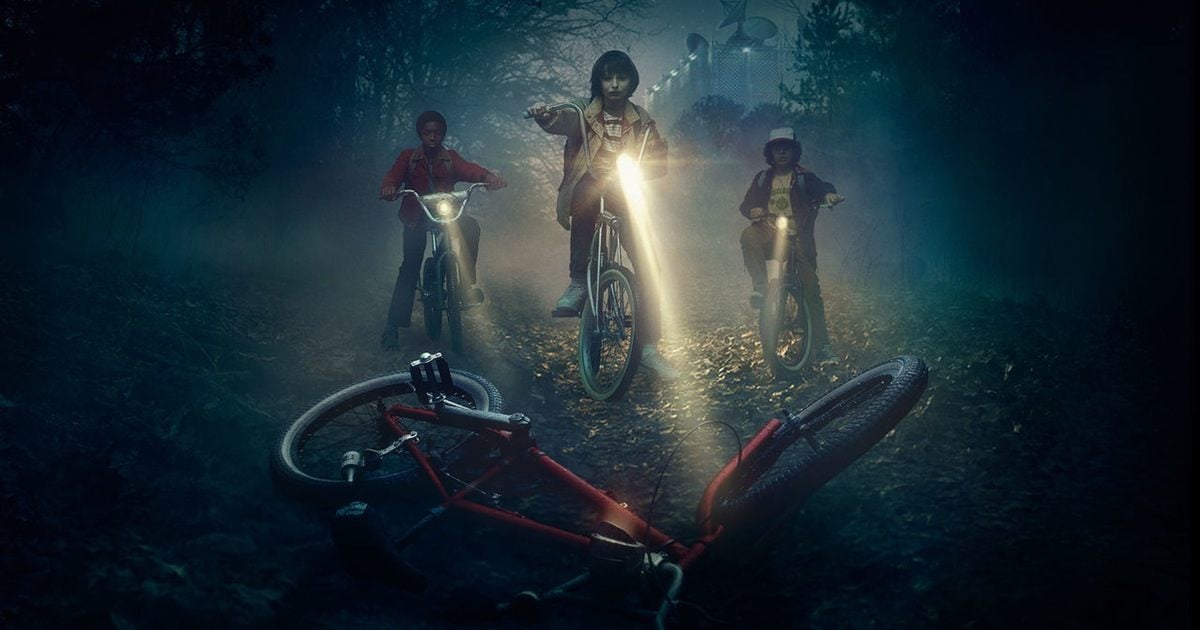 By now, almost everyone who's heard of Netflix knows about Stranger Things. After the streaming network released the nostalgia-tinged sci-fi drama in July 2016, it became the surprise hit of the summer and left fans clamoring for more. Since its debut, Stranger Things has been showered with accolades, helped make stars out of its largely unknown cast of kid and young adult actors, and reminded us all that we really, really love Winona Ryder.
But before the series found a home at Netflix, its creators, twins Matt and Ross Duffer, worked tirelessly to find a network that would take a chance on it. All told, the Duffer Brothers pitched Stranger Things to more than 15 networks — and not a single one was interested. Some networks even told the duo that a series starring kids wouldn't work in a show geared toward adults.
Luckily for us, the Duffer Brothers knew their story well enough to stick firm with its premise, and their vision for the series ultimately prevailed. Now, it's impossible to imagine our pop culture lives without Lucas, Dustin, Mike, and Eleven, and it's hard to believe that anyone would have passed on a series that has become, for some, an instant classic.
2. Mad Men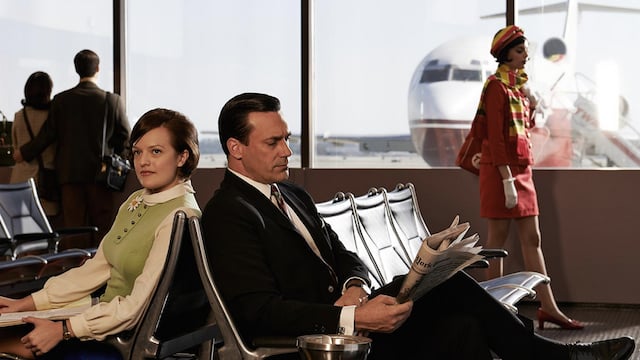 In 2007, AMC premiered a new original series set in the 1960s, and subsequently raised the bar for all future television dramas. Mad Men helped elevate AMC from an also-ran cable network to one known for superb original programming. And for seven moody, introspective seasons, we were in a love-hate relationship with the womanizing, hard-drinking, brilliant ad man, Don Draper and his dysfunctional staff and family.
Before Mad Men was a hit for AMC, the series' creator Matthew Weiner was just another ambitious, up-and-coming writer looking for someone to give him a shot. He originally pitched the idea for Mad Men to HBO executives, who weren't interested. Luckily, AMC was on the hunt for a great new original idea, and they saw real potential in Weiner's idea. In a strange twist of fate, it was Mad Men that became HBO's first real competition for cutting edge drama in years — it even beat out HBO's series like True Blood, Big Love, Boardwalk Empire, and Game of Thrones to win Emmy Awards for Outstanding Drama Series.
3. Breaking Bad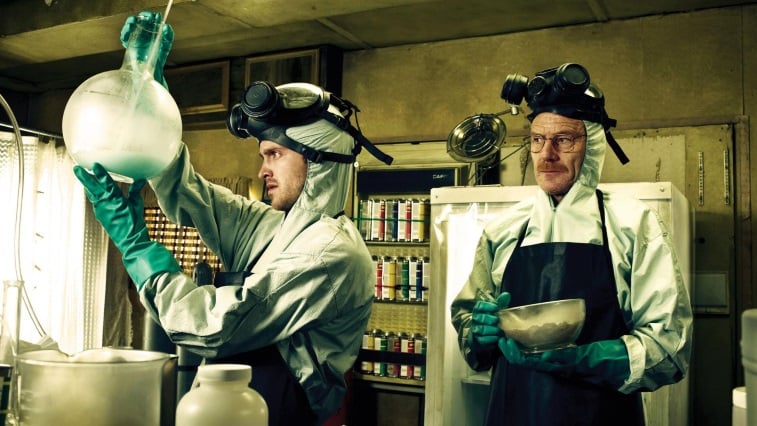 Like its fellow AMC alum, Breaking Bad was a force to be reckoned with during its time on the air. For six seasons, it earned critical praise and a cult following. Its stars, Bryan Cranston and Aaron Paul, dominated the awards circuit thanks to their continually powerful performances as meth kingpin Walter White and his skittish assistant, Jesse Pinkman.
Before Breaking Bad reaffirmed AMC's ability to choose top quality original programming, though, its creator, Vince Gilligan, had another network in mind for distribution. He pitched the concept — "A story about a man who transforms himself from Mr. Chips to Scarface" — to HBO in a session that he later described as the "worst meeting" he ever had. It turned out that HBO was all full up with regard to male antiheroes. Luckily for Gilligan, and for us, AMC was looking for a few more insidious men to add to their roster.
4. Lip Sync Battle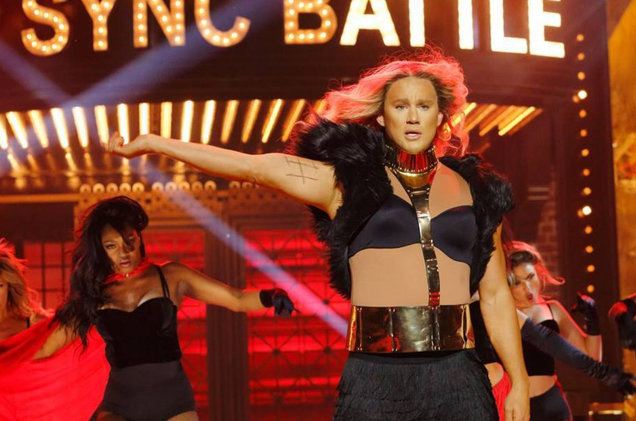 It's still hard to explain exactly why, but there's something endlessly entertaining about watching famous people make fools of themselves. That sense of no-strings-attached, frivolous entertainment is at the heart of why Spike TV's Lip Sync Battle is such a hit with its fans. The series, which premiered in 2015, found its inspiration from a bit that Jimmy Fallon sometimes uses on NBC's The Tonight Show, in which he and a guest take turns lip syncing to popular songs.
Spike TV's version takes that concept and turns the volume up to 11, introducing costumes, wigs, make-up, elaborate sets, and back-up dancers. But when the series' producers, Fallon, John Krasinski, and Stephen Merchant, brought the idea to the network where it started, they weren't interested in picking it up for a full-time gig. Spike TV took a chance, and has enjoyed its first bonafide hit series as a result. We have been treated to Channing Tatum trying to out-Beyoncé Beyoncé — it's not possible, but he got close. In other words, everyone wins, except, that is, for NBC.
5. Unbreakable Kimmy Schmidt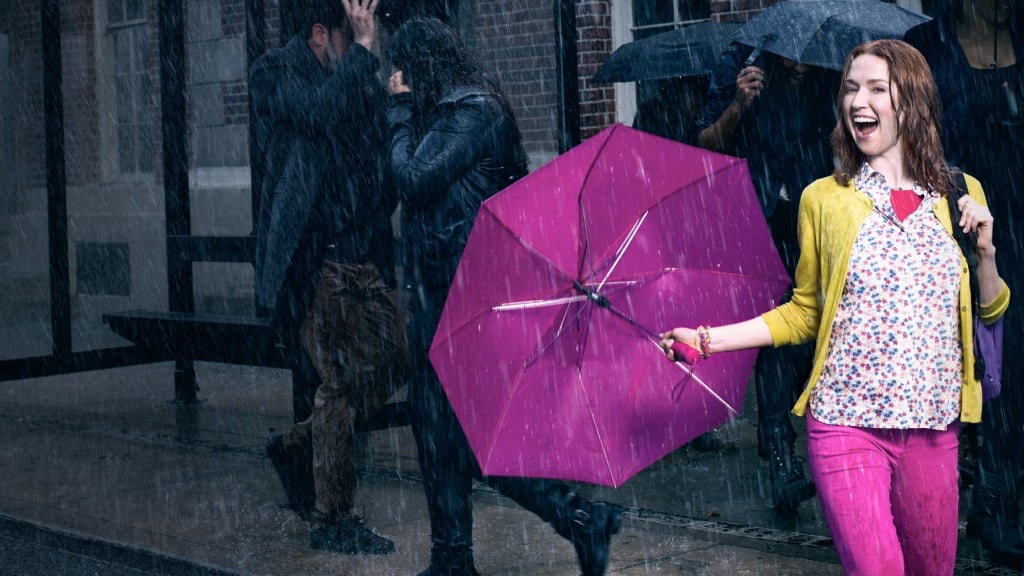 Unbreakable Kimmy Schmidt is one of the quirkier comedies on Netflix. But before the irreverent series about a former cult member turned NYC ingenue, it was slated to air on NBC. Creators Tina Fey and Robert Carlock worked with the network for quite some time to develop a star vehicle for Ellie Kemper, but by the time they'd settled on a premise, NBC was ready to pass.
Netflix stepped in to pick up the idea, and they were so confident that they commissioned two seasons before Unbreakable Kimmy Schmidt went into production. Ultimately, it was a big win for the streaming network and the series' creative team. On NBC, the series would have likely been a mid-series replacement or would have run during the summer when viewership is down. At Netflix, the series picked up enthusiastic binge-watchers and went on to earn major critical acclaim.
6. The Blacklist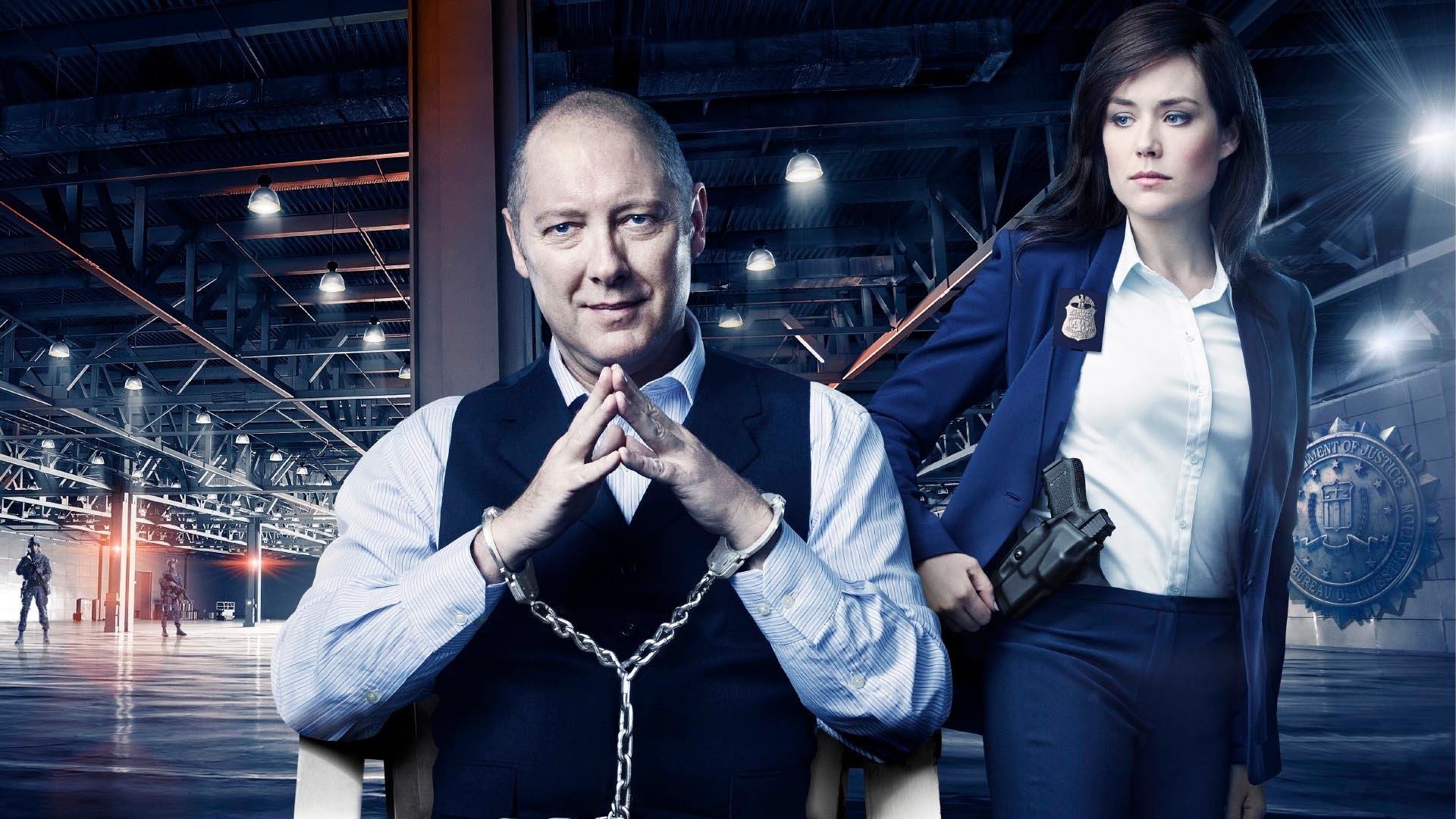 NBC may not be enjoying the must see TV-type dominance it once had, but it's still had its share of hits over the past few years. One of its breakout series was The Blacklist, a crime drama starring James Spader that very nearly never made it to air. Creator, Jon Bokenkamp, worked tirelessly to get his idea pitched to networks. But despite an intriguing premise and already having Spader on board, every single major network he offered the series to rejected it, except NBC.
In some ways, the series was a gamble for the network, which had struggled to offer up compelling new content for viewers. Since its debut in 2013, though, The Blacklist has become one of NBC's most popular and acclaimed series — so much so that the network commissioned a spinoff, The Blacklist: Redemption, which will air this February.
7. Sons of Anarchy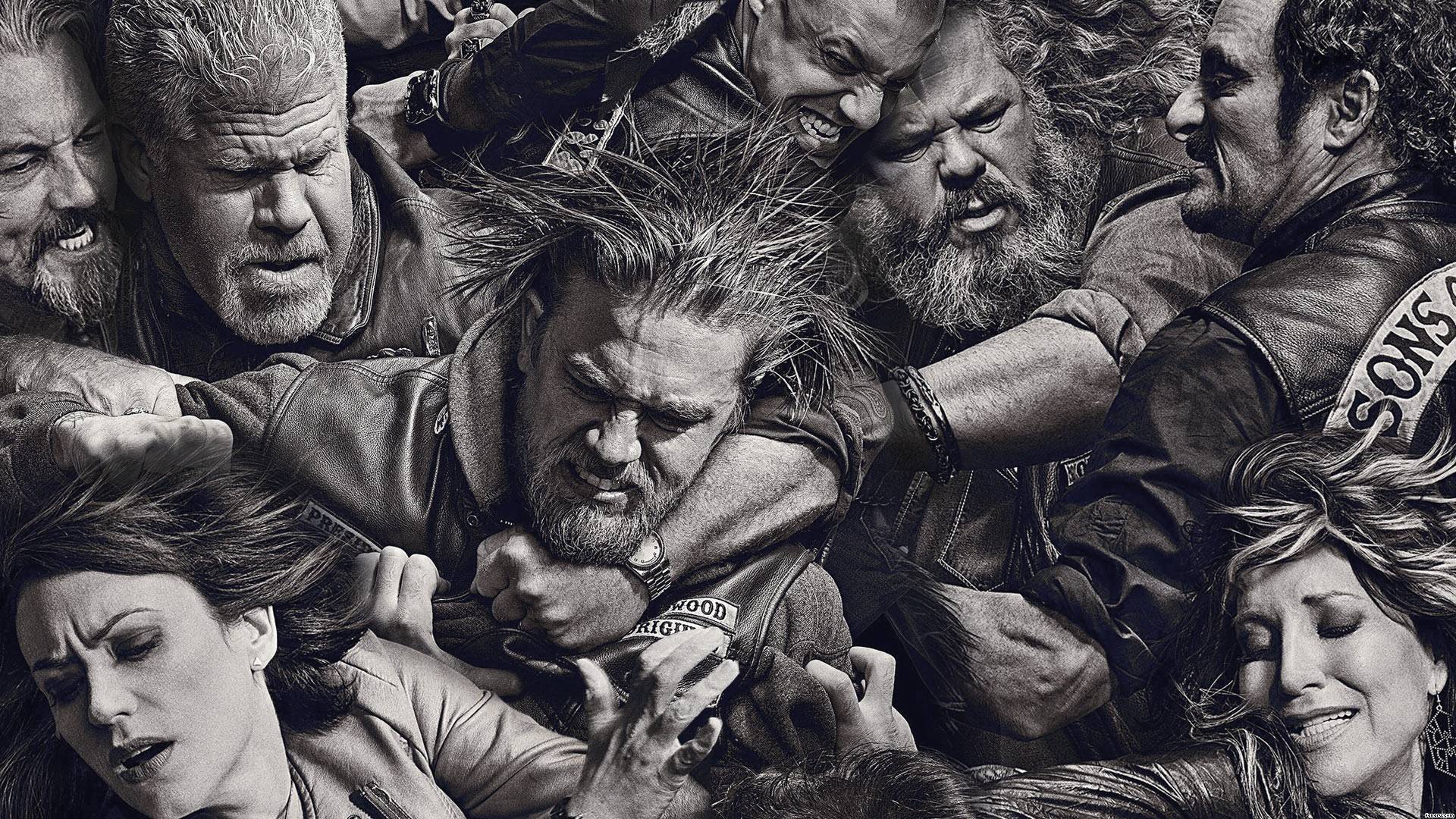 Long before Sons of Anarchy was an explosive, often shocking series on FX, its creator, Kurt Sutter, pitched it to HBO. Though it was known then as Forever Sam Crow, the series — about warring biker gangs — was otherwise pretty similar in substance and style.
In many ways, HBO seems like it would have been a natural home for a series like Sons of Anarchy, given its propensity for sex and violence. It's not exactly clear what made HBO pass on Sons of Anarchy, but the network did pick up another biker drama, called 1%. Unfortunately, that series never got off the ground, as the Hell's Angels sued over lack of collaborative credit.
In the end, FX did right by Sons of Anarchy, standing by its sometimes controversial content. The network and series creators enjoyed the perks of a devoted fan base and six years of high ratings.
8. The Sopranos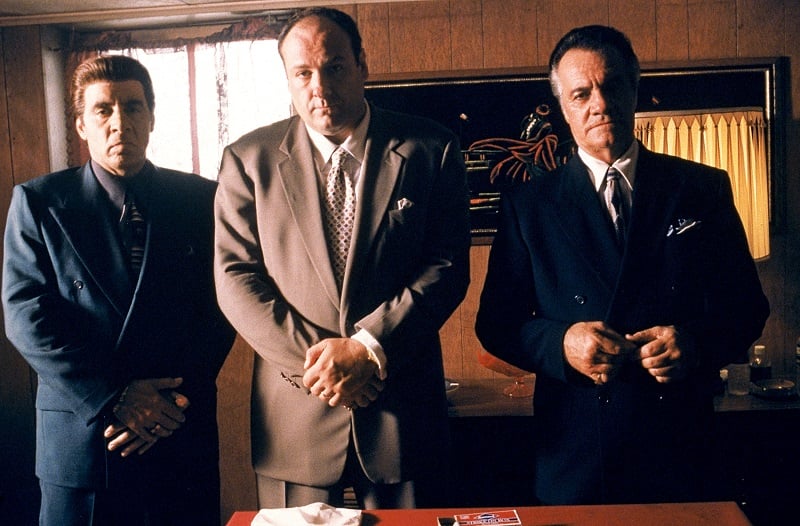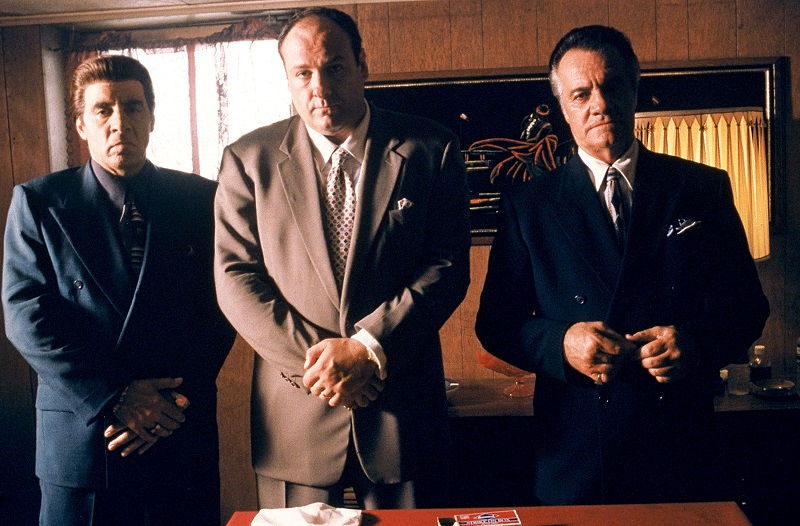 What Mad Men did for AMC, The Sopranos did for HBO. And if other networks had been less skittish about creating an introspective mob drama, we may have never come to know the premium cable network as a go-to source for awesome original TV.
When Sopranos creator David Chase was trying to get his idea off the ground, he shopped it to every major TV network available, with absolutely no luck — though not for the reasons you might think. Chase said that networks like CBS had no problem with the violence that would go along with following the life of Tony Soprano. Their problem was that he was going to spend time in therapy. Chase felt that piece of the series made it stand-out from other stories in the genre. Luckily, HBO was in a place to take chances as it tried to get its original programming off the ground, so they offered Chase a chance to develop the series. The Sopranos became a landmark series, not just for HBO, but for all of television.
9. House of Cards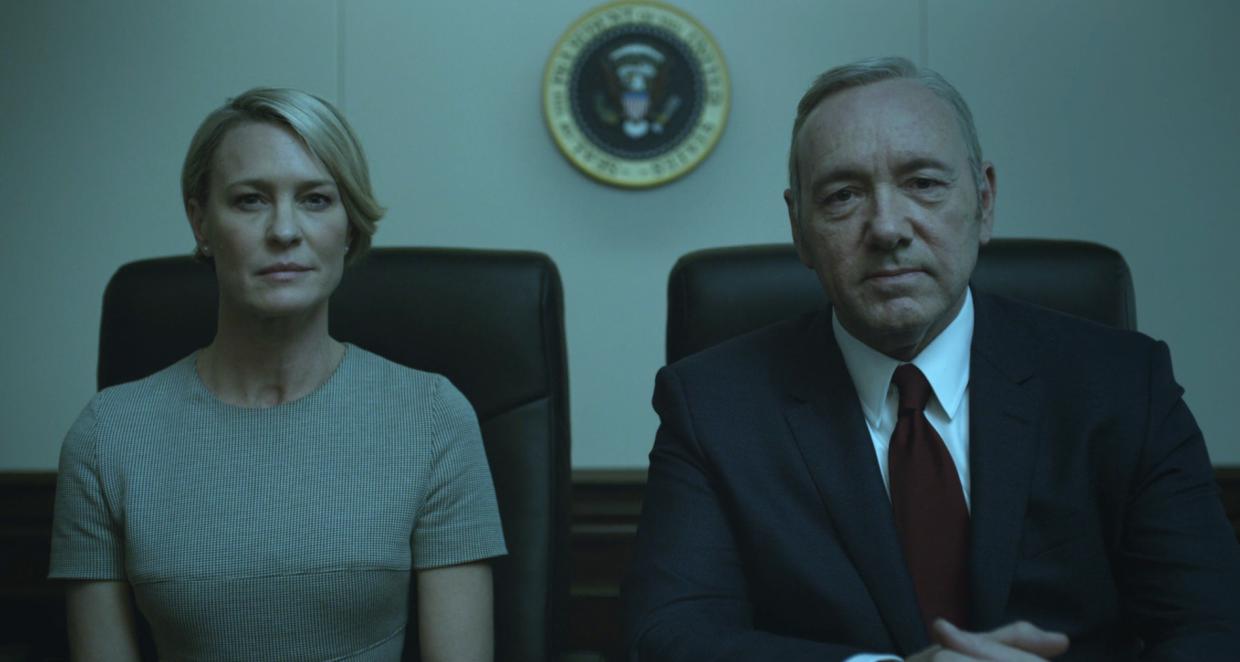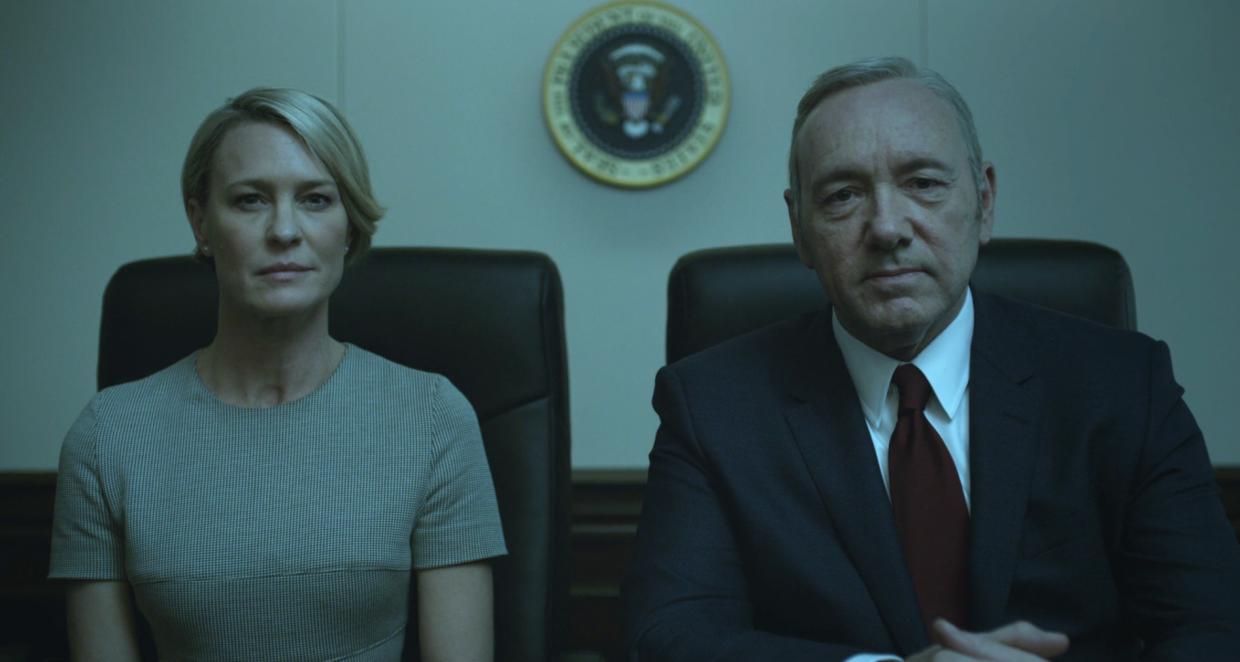 These days, House of Cards feels like a television staple. Every year, we wait for the new season to drop, before spending a weekend binge-watching and picking our jaws up off the floor after Frank Underwoods' latest political escapades. The David Fincher and Beau Willimon-helmed drama helped make Netflix a real player in the original programming space.
But before it landed there, the series creators pitched it to several other networks, including HBO, AMC, and Showtime. Unlike many of the series on this list, other networks did show interest in House of Cards. But none of them were as enthusiastic as Netflix, which paid a high price to secure the series and their chance at a high-profile program. It's almost impossible to imagine watching House of Cards on a week-to-week basis, which would have been the case had it aired on a more traditional network. Still, it's likely that all the networks that lost out on it wish they'd tried a little harder to snag the show when they had the chance.
10. The Walking Dead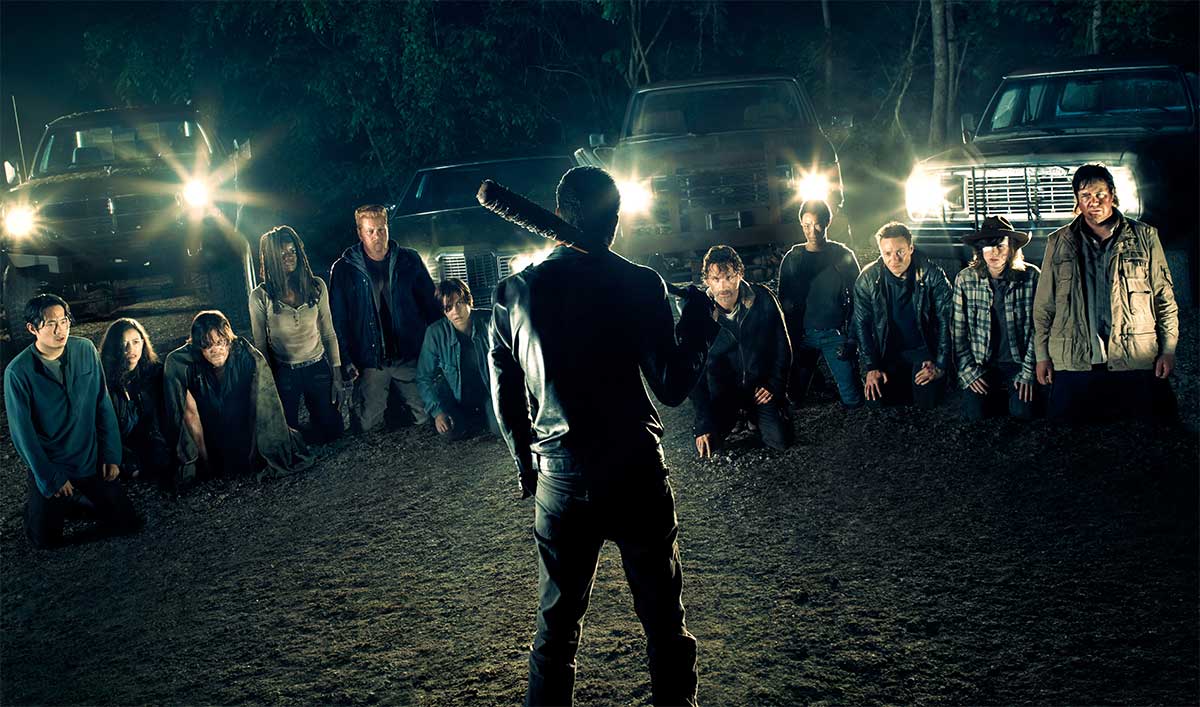 The Walking Dead has become a cultural phenomenon. It's the type of series that has people talking and debating, whether they watch it or not. Recently, fans have wondered if the zombie-themed drama has become too violent, which was coincidentally the concern of the networks that rejected it back in the late 2000s.
Gale Anne Hurd picked up Robert Kirkman's comic series with the intention of turning it into a TV drama, and pitched it to NBC and HBO in the early development stages. While both networks were intrigued by the premise, they were concerned about the amount of violence and gore that viewers would have to contend with. Hurd refused to budge on that part of The Walking Dead — in her eyes, blood and guts were part of the zombie package. AMC stepped in and agreed to air the series, entrails and all. And now, here we are, traumatized, but with many of us still tuning in for more.
Follow Katherine Webb on Twitter @prufrox
Check out Entertainment Cheat Sheet on Facebook!