Hugh Grant Still Can't Figure Out Why 'Love Actually' Is So Popular 16 Years Later
While many movie fans could cite favorite Christmas movies made in the last 25 years, Love Actually would probably fall into the top five. At least for holiday-themed films in the 2000s.
When it released in November of 2003, little did director Richard Curtis know he had created an iconic holiday film that would become a cult classic. Not only did Curtis continue to propel Hugh Grant as a film icon, but he also created three future superstars in Keira Knightley, January Jones, and Chiwetel Ejiofor.
Leave it up to the Brits to expand on the magical romantic holiday movie that Nora Ephron started 30 years ago. Being home to Shakespeare, Britain managed to take Love Actually and expand with numerous A-list stars playing characters in their own little romantic stories.
Somehow it all tied together perfectly to become a classic. Grant, however, is still perplexed at why so many still love it, which probably sounds like typical Hugh Grant.
What makes 'Love Actually' so popular?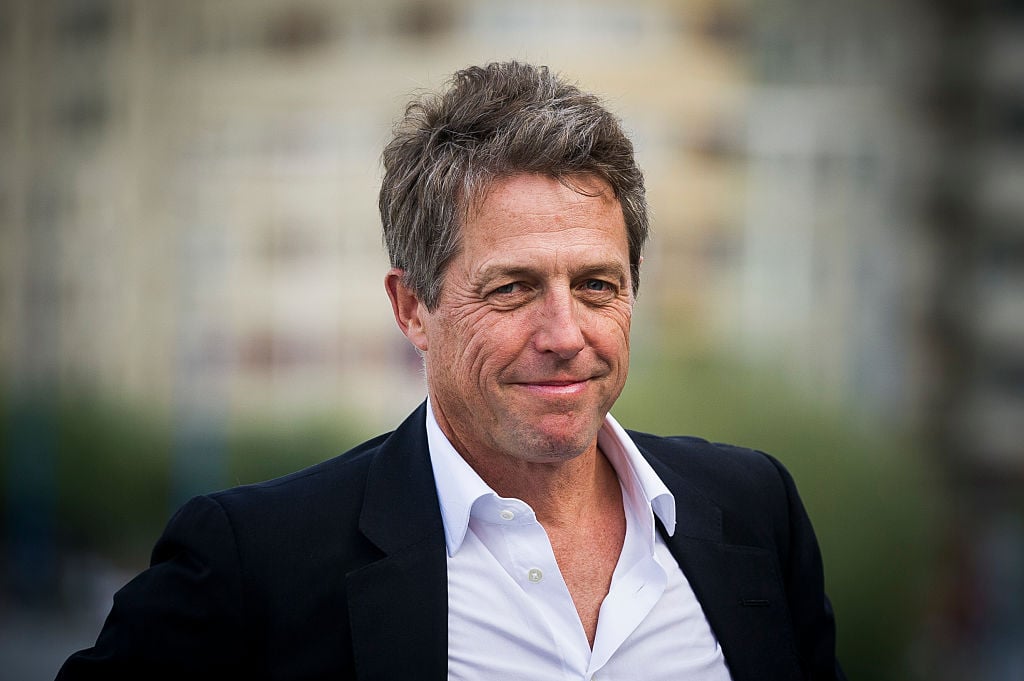 Moviegoers can easily see the British take on the holiday-theme romantic comedy now extends to movies like recent Last Christmas, which tried to bring back a little of the Love Actually vibe. There's a good reason for that: Emma Thompson co-wrote it and she was one of the stars of Love Actually.
The Love Actually cast is jaw-dropping and Curtis managed to bring so many great actors into one project while making the unrelated storylines somehow cohesive. No one should take anything away from Grant; however, who was the top-billed star in the film. Without his starring turn as Prime Minister David, the film might not have had the proper anchor.
Yet, with names like Liam Neeson, Colin Firth, and the late Alan Rickman, any of these actor names could have been deemed the star. Grant was one of the biggest movie stars around at the time after having survived personal scandal.
As grateful as he is for people still watching Love Actually around the holidays, he's not really into it himself. This shouldn't be surprising based on his past quirks and self-deprecation. Mostly it's to do with his famous dance scene in the film, something not as fun to film as it appears on-screen.
Hugh Grant didn't rehearse the iconic dance scene
Remember the moment where Grant's David dances to the Pointer Sisters' classic hit Jump (For My Love) through the sidewalks of 10 Downing Street? This was a complicated scene to film because it involved multiple cuts of Grant uninhibitedly dancing continuously in different places after starting in his bedroom.
According to Grant from a recent interview, there was supposed to be extra rehearsal time to work out the details. He kept reneging on the rehearsals because he either wasn't physically able or just didn't want to.
With a scene as open and free as this was, Grant might have thought it was a bit of a departure from what he was used to doing on-screen as a romantic leading man. When it came time to filming, he just winged his dance moves. Regardless, it was proof improvising brings movie magic since it turned into a fan favorite.
As for Grant's opinion on the film, it's worth pondering if he really understands the impact the film has made. In comparison, it would be worth knowing what the other A-list stars who acted in the film think of its cinematic legacy.
They just don't make films like this anymore
There isn't any doubting Hollywood simply doesn't make romantic films with the Love Actually vibe lately. Thanks to Last Christmas making a good chunk of change at the international box office, maybe studios will go back to this niche Nora Ephron helped revive.
Not that there wasn't a bit of a sequel to Love Actually produced a few years back. During the Red Nose Day telethon airing in March of 2017, there was a short film produced acting as a relational pitch to give money while serving as a bit of an update on the Love Actually characters 14 years later.
This short kind of fell off the radar in the last few years, but it's worth checking out if anyone has to know what happened to the characters after last seeing their story arcs wrap up in Heathrow Airport.