Jeph Loeb Reveals How Hulu's 'Runaways' Will Be Different From Marvel's Other TV Shows
In recent years, Marvel has proven itself a force to be reckoned with not only in film but on the small screen as well. The company has launched an incredibly successful slew of comic book adaptations across a variety of channels (most notably, Netflix and ABC) — and it's just getting started.
At the 2017 NAB show on Oct. 18, 2017, Marvel TV heads Jeph Loeb and Jim Chory received the inaugural Created in New York Award and discussed how they helped build Marvel into a leading television studio. The Cheat Sheet also talked to them exclusively about what's next for Marvel, including its latest entry, Hulu's Runaways, and the many possibilities for future shows (like a potential Elektra spinoff).
Here's what Loeb and Chory revealed about the upcoming series, including how Runaways will stand out in Marvel's TV universe.
How Marvel chooses its new shows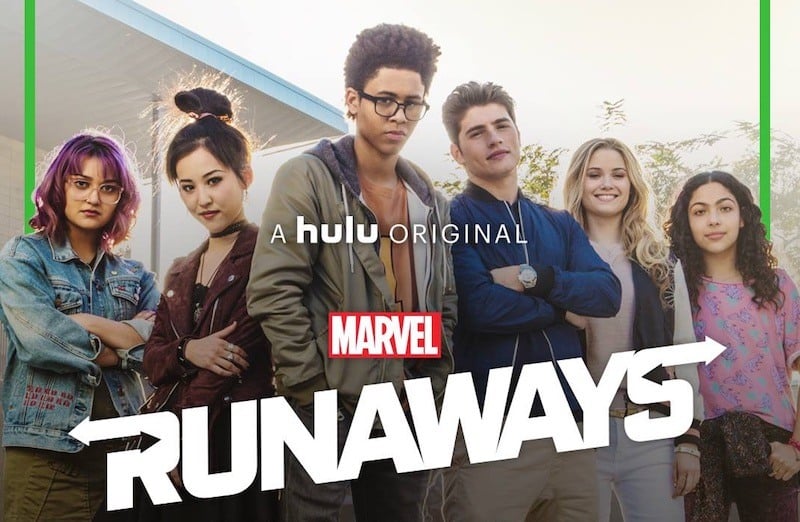 With nine series already airing and at least four more confirmed to be on the way, it's pretty clear that Marvel has done a remarkable job at establishing its TV universe across a wide variety of networks, including Netflix, ABC, FX, and Fox.
So how exactly does the company go about picking new shows? When it comes to finding freshman series to launch, like Hulu's Runaways, Loeb says Marvel's approach is simply to start with one important question: "What's the best story?"
As he describes, passion is their top motivator for not only finding which stories to bring to screen, but also the right team to adapt them. "The No. 1 thing we look for more than anything else — passion," he said. "I'll take a good writer who has passion over a great writer who just wants a job any day of the week. Because that good writer is going to become a great writer, because they are writing about something that they really care about."
For Marvel's Runaways, those passionate writers are Josh Schwartz and Stephanie Savage, the same duo behind The O.C. and Gossip Girl.
Why Runaways landed on Hulu
https://www.youtube.com/watch?v=Z6_0dJkjFAM
Runaways will become Marvel's first show on Hulu, adding the streamer to the ever-growing list of networks to collaborate with the comic book company. The platform was a surprising choice to many, especially given Marvel's long-established partnerships with Netflix and ABC.
But Loeb says there's no question that Hulu is the right spot for Runaways. "We chose Hulu because it was the right place. I can't really explain that other than, again, passion," he stated, adding, "Hulu's enthusiasm for the material, and for the source material as well, was something that was quite important."
Another factor in the decision? Loeb also stated that "Josh [Schwartz] and Stephanie [Savage], who are the showrunners, felt very comfortable there."
 A change in locale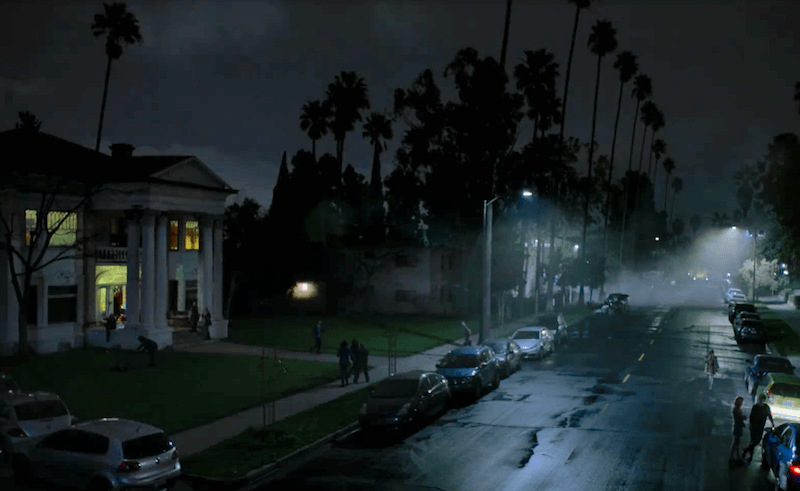 Most of Marvel's shows take place in New York, with the Netflix series, including Daredevil, Jessica Jones, Luke Cage, and Iron Fist, putting particular emphasis on specific Manhattan neighborhoods, like Hell's Kitchen and Harlem.
But Runaways is going to switch things up, moving the action to Los Angeles instead. The new setting is not only a major distinguishing factor between Runaways and Marvel's other shows, but was also a significant factor in why Hulu nabbed the property.
Loeb told The Cheat Sheet:
We're shooting this in Los Angeles. This is a show that at a lot of other networks … would've said to us, for purely economic reasons, "Shoot it in Canada. Find a city that looks like Los Angeles." Well, the underlying intellectual property that [writer] Brian K. Vaughan and [illustrator] Adrian Alphona created for Marvel is about Los Angeles. [The city] is as much a character as any of the Runaways.
Chory agreed, adding, "I think every show, every story needs the right setting, so finding the right setting not only in the network, but in the place where we ultimately shoot it is a very key decision to the success of the series. And I think for Runaways, [Los Angeles] was the right place to be."
Runaways was partially inspired by the new Spider-Man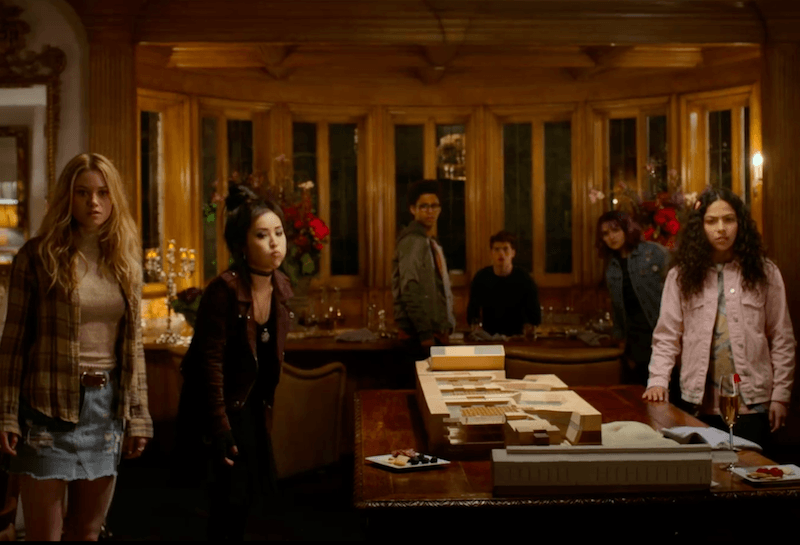 Hulu's Runaways will focus on a younger group of characters — something that will set it apart from other Marvel shows and which Loeb suggests was part of a collective effort to spotlight a different type of hero experience.
According to the producer, the idea to launch a teenage-centered series was partly inspired by the new, younger version of Spider-Man (played by Tom Holland). He told us:
… If you look at the majority of the Marvel heroes, certainly the ones that have been on film and been on television, they're grown-ups. They're people that have jobs, their lives are together, and then something happens to them and it completely unravels, because that's what it is to be a Marvel hero. We looked at that, we looked at the idea that Spider-Man was going to come back, and he was going to be 16 years old, and so, how could we get into the young hero business? How could we tell stories where the person whose life was affected was still in high school?
That discussion led to the green-lighting of three younger-skewed shows, including Hulu's Runaways and Freeform's Cloak and Dagger and New Warriors (both of which are expected to premiere in 2018).
The show will feature a different 'flavor' than other Marvel shows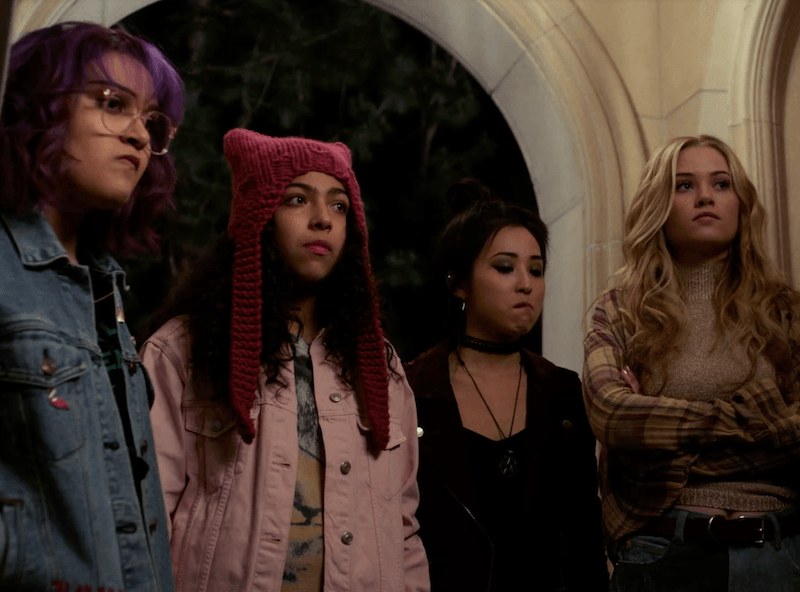 While Runaways will distinguish itself from Marvel's other series with a different setting and younger cast, the one thing that will truly set it apart is its tone.
For those wondering whether the younger-skewing show will have a lighter feel, Loeb says fans can expect some of the same elements of humor that have been key to many of the company's properties — and which he labels "our Marvel secret sauce."
While Marvel's overall comedic sense will remain, the producer also suggests viewers can expect the series to have its own unique feel. "Runaways certainly has a certain flavor to it. Some of that is a certain way that Josh and Stephanie write," he stated. "It also has to do, if you go back and look at the original material, that's the way Brian K. Vaughan writes, so it's important to us [to maintain that]."
How it fits into the Marvel universe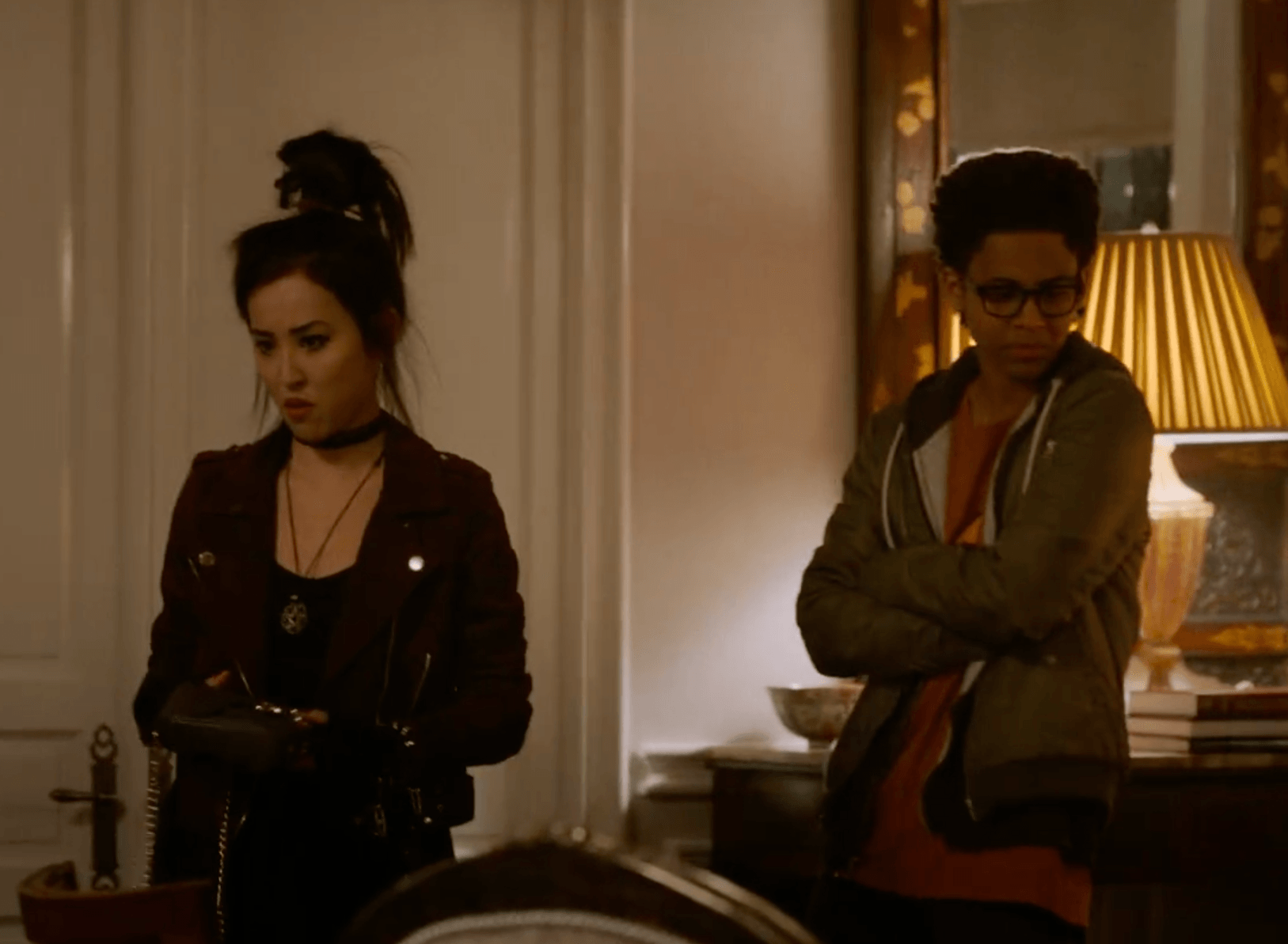 Considering Runaways will boast a different look and feel, many fans are wondering if it's still a part of the broader Marvel universe and if so, how it fits. Loeb maintains that Runaways will exist in the same world as the rest of the Marvel TV shows, although we'll have to wait to find out exactly how.
"You're trying to trap me into saying, #itsallconnected, which I get into trouble for," he joked, adding, "It's what we always say — it is all in the same universe."
What's next in Marvel TV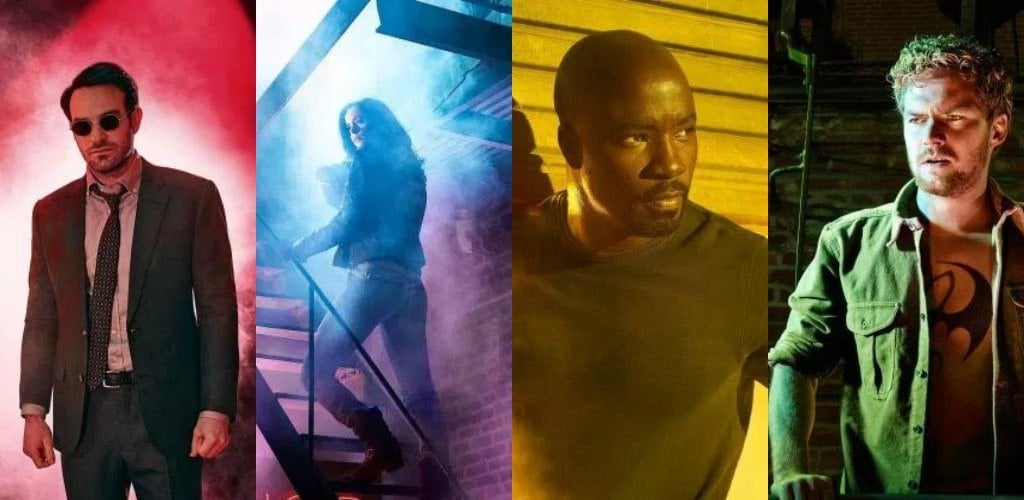 As for what's next for the Marvel TV universe, it's clear fans have plenty to look forward to. In addition to Runaways hitting the small screen this year, Freeform is launching Cloak and Dagger and New Warriors in 2018.
Meanwhile, all of Netflix's solo hero series have been renewed for more episodes — including the long-awaited sophomore season of Jessica Jones, which Loeb confirmed is set to premiere in early 2018.
The huge success of Jessica Jones may also be inspiring some still-unconfirmed Marvel projects. The producer played coy about the possibility of launching more female-driven series in the future, but when asked about that long-rumored Elektra spinoff, Loeb gave this suggestive response: "To be continued."