Hup Will Be Your Favorite 'Dark Crystal: Age of Resistance' Character
The Dark Crystal was Jim Henson's ambitious 1982 movie about a world entirely of puppets. Netflix is returning to the world of Thra with the new series The Dark Crystal: Age of Resistance. Only a few characters from the movie are in this prequel, but Haugra and the Skeksis are. You'll meet new Gelfling characters like Deet, Brea and Rian, but your favorite is guaranteed to be the podling Hup.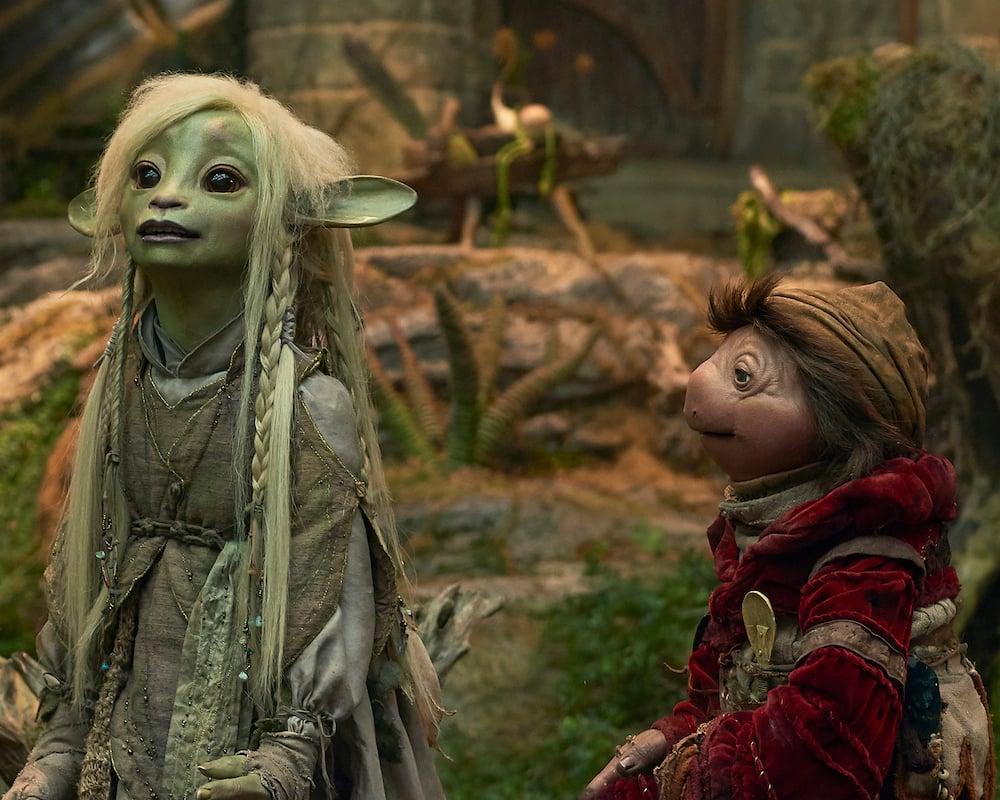 Hup is a little podling who escorts Deet on her adventure. Victor Yerrid is the puppeteer bringing Hup to life and providing his voice. He spoke with Showbiz Cheat Sheet about what makes Hup such a standout in The Dark Crystal: Age of Resistance. The Dark Crystal Age of Resistance premieres August 30 on Netflix.
Hup was built to be adorable in 'The Dark Crystal: Age of Resistance
A modest Victor Yerrid says most of the work was done before he ever got to Hup. He's just the benefactor of appealing character design. 
"Sort of the magic of being a puppeteer vs. an on-camera actors is you're kind of gifted with that adorableness before you do anything at all," Yerrid said. "His look, to me, is so sweet. He was designed in that way but my goal is always to pay off how the character is conceived or written by the show creators. Even though he definitely has that adorableness built into him, he's got a lot of other stuff too."
Podlings like Hup are more like Muppets than other 'Dark Crystal' characters
The Dark Crystal was Henson's attempt at doing a more adult fantasy film. The Gelflings and Skeksis were creatures akin to epic fantasy literature. Podlings are more traditional Jim Henson puppets.
"Trying to be true to the original film, the Gelflings had very specific, very close to human sort of movement that had differed from all the stuff that the Jim Henson company had done previously," Yerrid said. "The podlings, because they're small and cute, fit more into that sort of Muppety world that kind of came before the movies. So yeah, they do tend to have that more bouncy cutesy kind of energy I think."
You'll love Hup because he's a serious character in 'The Dark Crystal: Age of Resistance'
Hup is endearing, but the reason he stands out over 10 episodes of The Dark Crystal: Age of Resistance is because he's a dramatic character. Yerrid valued the Weta Workshop description of Hup.
"\What they say which is great is that Hup aspires to be a paladin, a warrior," Yerrid said. "So podlings typically are not that. Podlings typically are workers and they're lovers of life and drink and happiness. They help take care of the podlings. They're caregivers essentially. He wants to be a protector, a paladin. So he's a different kind of podling. I think that does lead him to more dramatic situations. "
Hup speaks a real language in 'The Dark Crystal: Age of Resistance'
You can pick up the gist of what Hup is saying, but it mostly sounds like adorable gibberish. That is a real language he's speaking though.
"The name ended up fitting really well into the language that Joe Lee created for the podlings," Yerrid said. "Joe Lee, who's my hero in the podling world, he gave me and whoever ended up doing podling characters that feature, a total road map for their world through this language. Yeah, it's got nouns and verbs and numbers. It's great."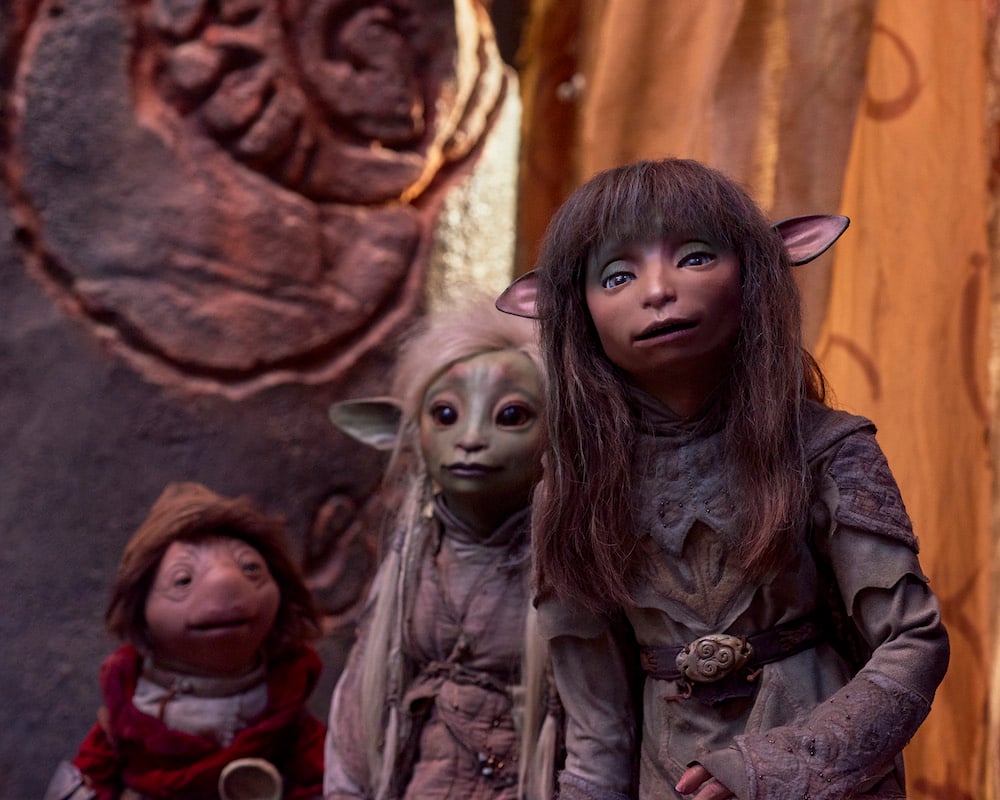 Yerrid only learned the language after he got the role of Hup though. When he first puppeted Hup, he was just making it up.
"The first time I performed the character for my audition, there was no language at that time," Yerrid said. "It was just gibberish. We were basically improvising gibberish which I had done a bunch of previously. Not podlings specifically but that kind of gibberish improv stuff."
Victor Yerrid speaks for Hup in 'The Dark Crystal: Age of Resistance'
Unlike most Jim Henson projects, most of the puppeteers don't provide the final voice of their characters in The Dark Crystal: Age of Resistance. Stars like Taron Egerton, Caitriona Balfe, Keegan-Michael Key and others dubbed the voices. Only Yerrid could play Hup though.
"The plan was for them to dub most of the voices, but for whatever reasons, they thought because Hup did speak podling that it would be tough," Yerrid said. "They had decided ahead of time that it would be my voice which, for me, puppetry is a lot of things. It's acting, it's manipulation and voice and you kind of take one of those away, for me, not that it can't still be a great performance but it sort of takes me out of it. I feel like my manipulation is fun and the combination of the manipulation and voice for me is what organically kind of creates that character, so to be able to maintain that in this show, I love it. It's great."