'I Am Jazz,' 'Harry Potter,' and 'The Handmaid's Tale' Among the Most Challenged Books of 2019
What do Jazz Jennings, Harry Potter, and Marlon Bundo have in common? Books about them are all on the American Library Association's 2019 list of titles people have most frequently tried to censor. 
Last year, the ALA's Office of Intellectual Freedom tracked 377 challenges to material in schools, libraries, and universities targeting 566 books. A list of the 10 most challenged books was released April 20 in honor of National Library Week.
Why people wanted to ban 'I Am Jazz'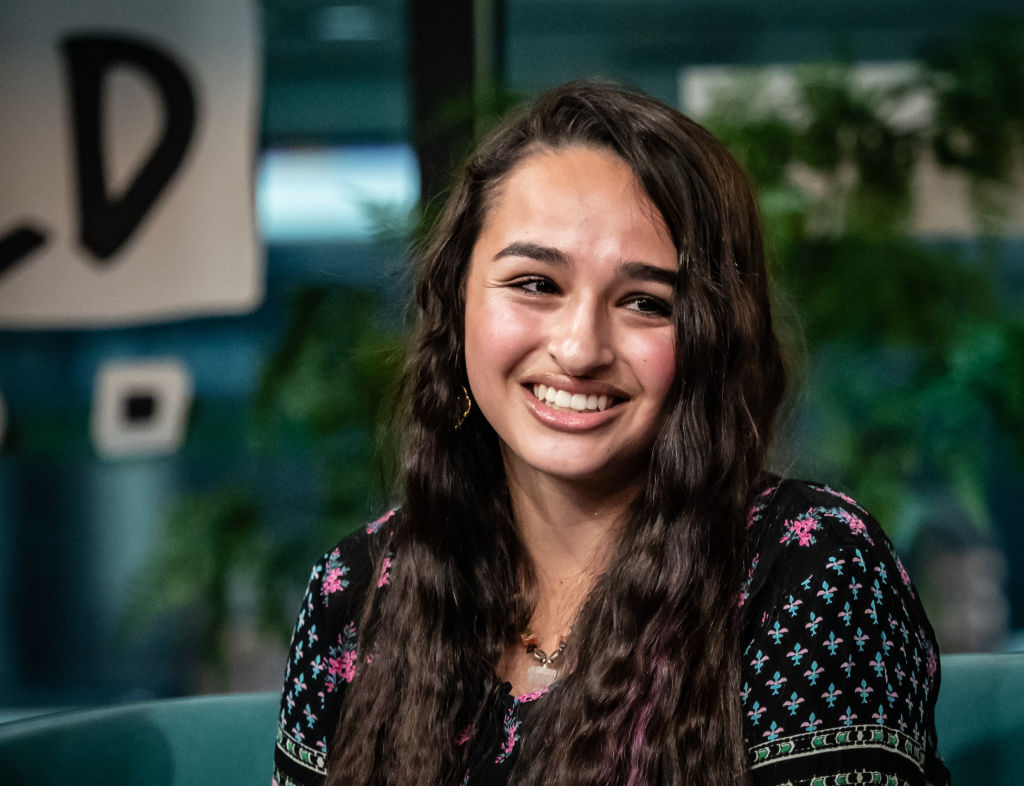 LGBTQ activist Jazz Jennings is best known for her TLC reality show I Am Jazz, which focuses on the 19-year-old's life as a transgender teen. But she's also an author. In addition to a memoir, she, along with Jessica Herthel, wrote the 2014 picture book I Am Jazz (illustrated by Shelagh McNicholas).
The children's book is based on her real-life experiences of growing up transgender. And some people want it yanked from library shelves because of its subject matter. According to the ALA, I Am Jazz was "challenged and relocated for LGBTQIA+ content, for a transgender character, and for confronting a topic that is 'sensitive, controversial, and politically charged.'"
'A Day in the Life of Marlon Bundo' also targeted because of LGBTQ content
Jennings's book wasn't the only one challenged because it dealt with gender or sexuality. Of the 10 most challenged books, eight were targeted because they featured LGBTQ content or themes. 
Jill Twiss's Last Week Tonight with John Oliver Presents A Day in the Life of Marlon Bundo (illustrated by EG Keller) was another title in the crosshairs. The book imagines that Marlon Bundo, the real-life pet rabbit owned by Vice President Mike Pence and his family, is in a same-sex relationship with another rabbit named Wesley. Complaints were lodged against it for its "LGBTQIA+ content and political viewpoints, for concerns that it is 'designed to pollute the morals of its readers,' and for not including a content warning."
Other books with LGBTQ themes that came under attack were George by Alex Gino; Beyond Magenta: Transgender Teens Speak Out by Susan Kuklin; Sex is a Funny Word by Cory Silverberg and illustrated by Fiona Smyth; Prince & Knight by Daniel Haack and illustrated by Stevie Lewis; Drama, written and illustrated by Raina Telgemeier; and And Tango Makes Three by Peter Parnell and Justin Richardson, and illustrated by Henry Cole. 
'The Handmaid's Tale' and 'Harry Potter' also come under fire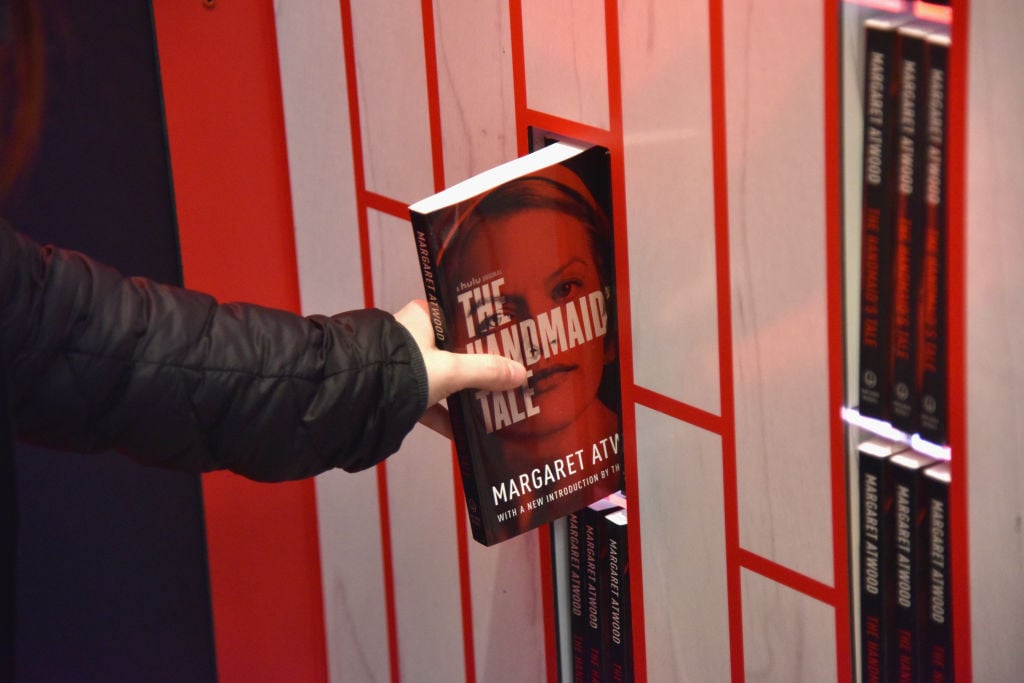 Would-be book banners also wanted to remove Margaret Atwood's The Handmaid's Tale and the Harry Potter series from the shelves.
The Handmaid's Tale — which is the basis for the popular Hulu series — was targeted for "profanity and for 'vulgarity and sexual overtones.'" The furor over the 1985 novel is nothing new. It also appeared on the ALA's list of the 100 most challenged books of the 1990s and the 2000s. 
In the case of J.K. Rowling's Harry Potter novels, the problem was references to magic and witchcraft and characters that use "nefarious means" to reach their goals. Also at issue was that the books contain "actual curses and spells" (though we're pretty sure the Expelliarmus spell doesn't actually work in real life.) Like The Handmaid's Tale, it's not new to the banned books list, having also appeared on the list of 100 most challenged books of the 1990s and 2000s. In the latter case, it was the No. 1 most challenged book of the decade. 
During an appearance on the Donny & Marie Show in 1999, Rowling was asked about how she felt about attempts to censor her books.
"[M]y answer is, you have a perfect right, of course, as every parent does, and I'm a parent, to decide what your child is exposed to," she said. "You do not have the right to decide what everyone else's children are exposed to. So that's how I feel about it."