'I Purple You': BTS and ARMY Celebrate V's Birthday
Dec. 30 is a special day in the BTS fandom. It's officially V's birthday, and ARMY all across the world are celebrating. V turns 24 years old internationally and 25 years old in South Korea.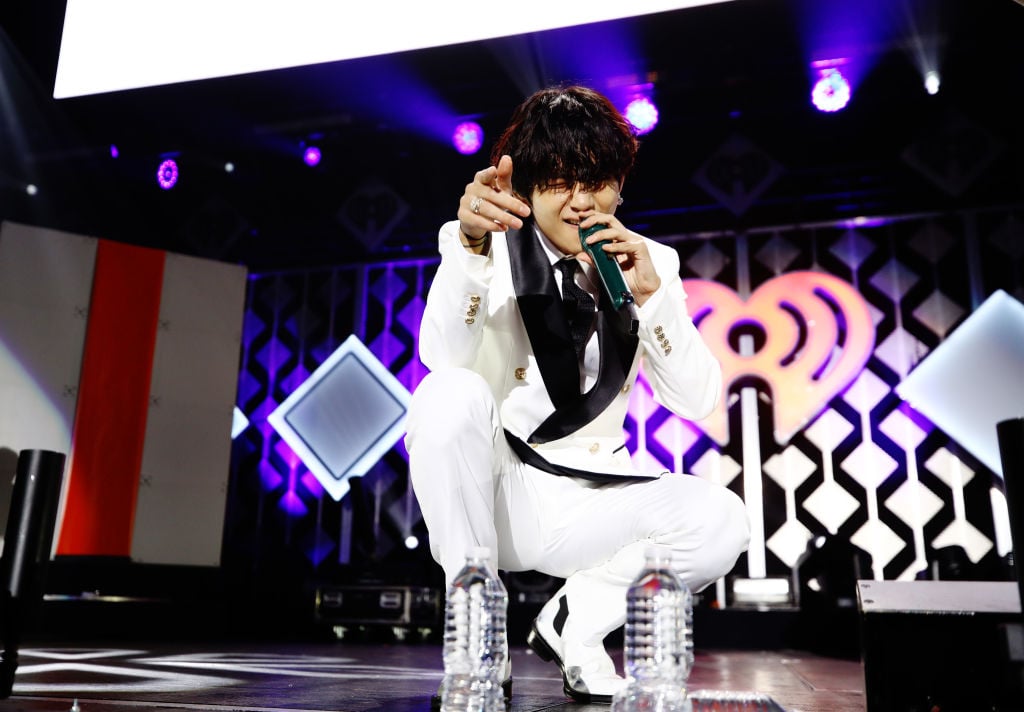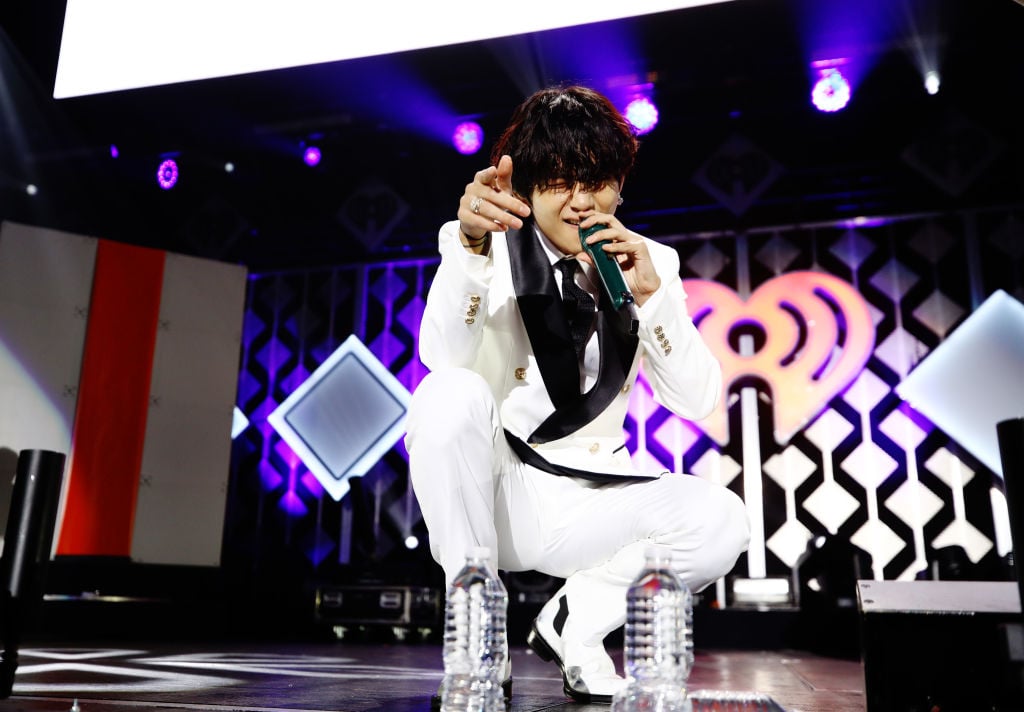 V coined the term 'I purple you'
Purple is the unofficial yet official color of BTS's fan base, and it's all because of V. Every year, BTS holds a fan celebration called BTS Muster, which is a mashup of a BTS concert and fan meeting. At BTS's 3rd Muster in November 2016, V coined the phrase "I purple you."
"Do you know what purple means?" He asked the audience. "Purple is the last color of the rainbow colors. Purple means I will trust and love you for a long time. I just made it up."
V then related the the color purple back to BTS's relationship with ARMY.
"I wish I could see you for a long time just like the meaning of purple. We will always trust you and go up the stairs with you. You don't need to help us all the time. You can hold our hands and follow us now. We'll go up really high. I'll make it nice," he said.
The BTS members celebrated V's birthday
Every time a member of BTS has a birthday, the other members post personal messages on Twitter. One by one, each member posts throughout the day, making sure everyone feels celebrated.
On BTS's shared Twitter account, the members of BTS started posting birthday messages for V as soon as it was Dec. 30 in South Korea. Jin, Suga, RM, and J-Hope were the first members to post for V's birthday.
"Happy birthday, winter bear #TaehyungBirthdayCongrats," RM tweeted according to a fan's translation.
According to a fan's translation on Twitter, Suga tweeted, "Taehyung-ah, who's so funny these days, happy birthday #TaehyungBirthdayCongrats #ItsSugaHyung #HisSenseOfHumourHasSharpened #TheLaughterChiefOfOurVillage."
ARMY celebrated the singer's birthday
On Twitter, BTS fans shared their love for V on his birthday. Fans trended several hashtags including #HappyBirthdayTaehyung, #OurPreciousWinterBearV, and #BornToVLoved.
One fan tweeted, "Words are not enough to explain how much you mean to us You're an amazing artist. You inspire a lot of us in so many ways. Thank you for always loving us. Happy birthday Taehyung, we love you!"
"Happy Birthday to one of the finest, most ethereal people I've ever seen. Taehyung, you're gorgeous, inside and out, and your dedication is so pure and admirable. I purple you #HappyBirthdayTaehyung#HappyVDay," wrote a Twitter user.
"Happy birthday most precious, one of a kind human. I purple you," tweeted a fan.
A fan tweeted, "happy birthday to our precious winter bear i wish you the happiest of birthdays and the most amazing year filled with love, joy and artistic inspiration 보라해!!"
"Taehyung is so pure at heart, he truly loves unconditionally. The amount of love he has for ARMY, @BTS_twt , his family & friends is beautiful. They way he also encourages us to be ourselves. Truly, Tae is a magnificent person. #HappyBirthdayTaehyung#태어나줘서김쁩니다," wrote a fan on Twitter.