Iconic Marvel Heroes (and Villians) Keanu Reeves Could Play in the MCU
Fans may be petitioning for Keanu Reeves to land the coveted cover of Time as Person of the Year, but that's not the only role they are hoping to see him fill. While those hoping he lands the magazine cover are calling him the "most wholesome person alive," others are more focused on his ability to display superpowers—for good or for evil.
The April release of Avengers: Endgame has opened up new possibilities for the Marvel Cinematic Universe, and many people would like to see Reeves take on one of those roles. The actor had apparently shown interest in playing both Wolverine and Yon-Rogg in the past, which indicates he would be interested in exploring an option with the Marvel Cinematic Universe.
While there are many potential roles Reeves could fill, some of them stick out a little more prominently than others.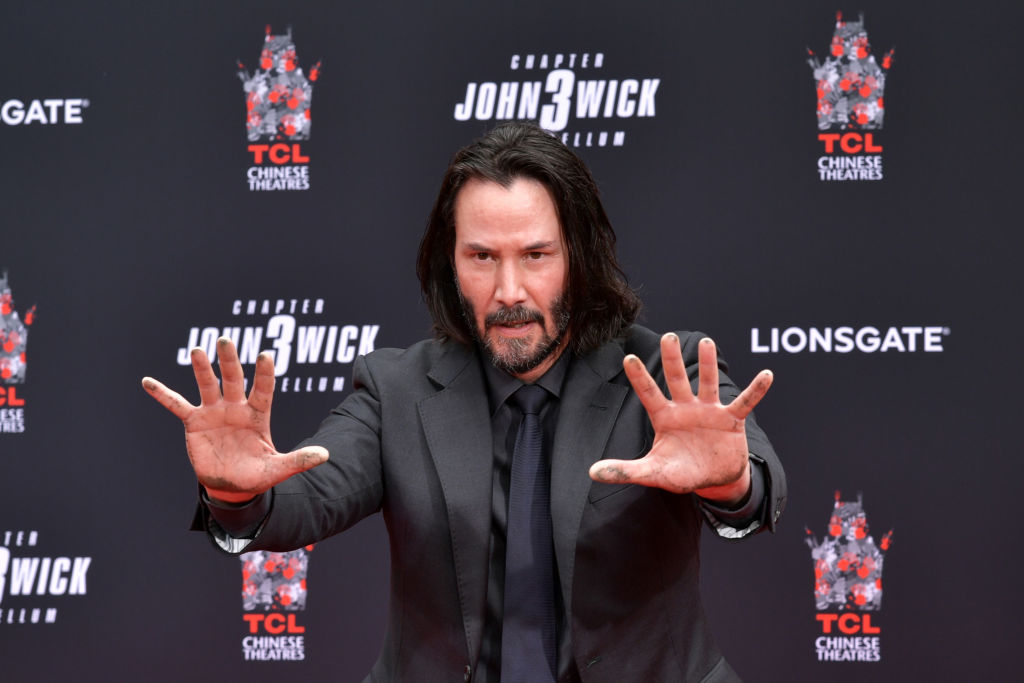 Nightmare is a dark villain of the Dream Dimension
We have already gotten a heads up that Nightmare will likely be the prominent villain in Doctor Strange 2. The character is known for ruling the Dream Dimension and feeding off the energies of the unconscious minds of those brought into his realm. The traditional depiction of the villain is ghostly white with wild green hair, but other versions give him the ability to shapeshift as he feeds off dreams.
Either way, this creepy and dark villain would be an excellent role for Reeves who has himself noted that the role he is most proud of is playing a dark character losing touch with himself in the animated film A Scanner Darkly. Could he channel some of that energy into a character like Nightmare?
Mr. Fantastic is smart and distant
One hero that fans have in mind for Reeves' acting chops is Mr. Fantastic, also known as Reed Richards. The acquisition of Fox by Disney has opened up the possibility that Marvel will be bringing a new Fantastic Four to the big screen.
If they do, Reeves could do an excellent job of playing the aloof and esoteric scientist. The role would also be more intellectual and less physical than some of Reeves' previous work, so it would be exciting to see the actor take his talent in a new direction.
Moon Knight has martial arts skills
Marvel has confirmed that Moon Knight/Marc Spector will likely be making his way to the big screen, and fans are hungry to see the Marvel universe bring a darker tone to the film franchise. The film would likely draw upon impressive special effects since Moon Knight is known for his amazing martial arts abilities.
Who better to portray this talented superhero than Reeves? After all, the actor already learned judo and jujitsu in order to play the titular character in the John Wick films. He could bring those talents into this new role and add a layer of authenticity and pizzazz to the mix.
The Silver Surfer is out of this world
Kevin Feige, president of Marvel Studios, seemed pretty excited about the possibility of a Silver Surfer film. This alien is able to bound across space on his metallic surfboard, and Reeves would be able to pull off both the stunts and the cool personality necessary to bring this character to life.
Playing a surfer—even if it is an alien who travels through outer space—would also be a fun callback to Reeves' former role in the surf-centric film Point Break.
There are so many options that the Marvel Cinematic Universe has, both for which films and characters it explores next and in what major stars they can bring forward to portray them. They would be foolish to miss out on the opportunity to find an excellent role for Reeves, one of Hollywood's most beloved and respected actors.