Iconic Movie and TV Scenes That Stars Actually Regret Filming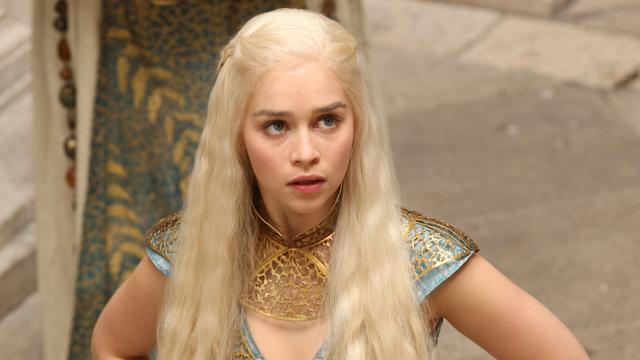 Like any other profession, actors certainly have their regrets.
Often times, when celebrities start off in Hollywood they are pressured into taking roles or doing things that makes them feel uncomfortable. Sadly, a lot of that can involve nudity. Other times, actors can read one thing in a script and envision how it might look on screen or how it will be received by audiences, only to have it go in an entirely different direction.
The promise of a hefty paycheck or a new level of fame can entice actors to sign on the dotted line for a role or movie part that they are rather unsure about.
Let's take a quick look at 15 iconic movie and TV scenes that actors wish they were never involved with, including the most famous nude scene in movie history (No. 11).
1. Emilia Clarke's nude scenes in Game of Thrones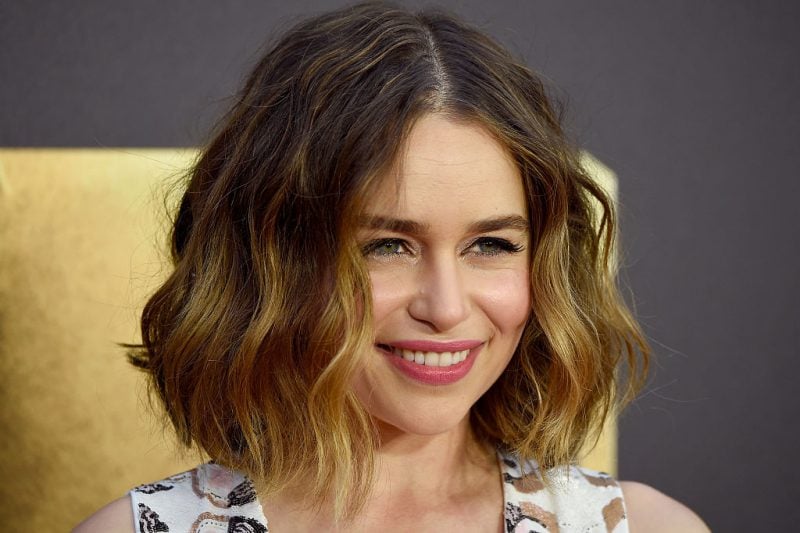 If you love Game of Thrones you know that the show is full of nudity and violence and for Emilia Clarke who plays Daenerys Targaryen, the Mother of Dragons, nudity isn't exactly a big deal. She's had to appear in her birthday suit numerous times on the show. Her issue is that her parents are actually GoT fans.
In fact, she forgot to tell her parents to avoid Season 6, episode 4,  "Book of the Stranger," and instead recommended it and sat down to watch it with them. Needless to say, it was a somewhat awkward family night, but a least she was badass, and she burned all of those Khals to death.
Next: A terrifying scene that caused an actor to break his tailbone. 
2. Burt Reynolds stunt in Deliverance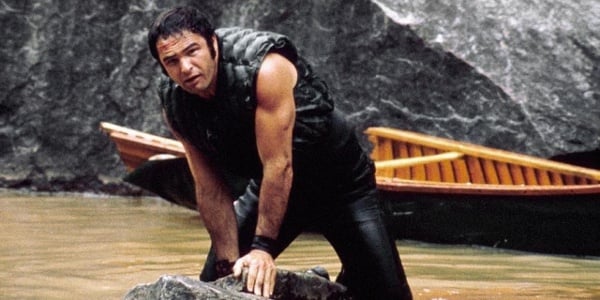 We all remember Burt Reynolds' iconic stunt from 1972's Deliverance where he paddles that canoe over a waterfall. However, Reynolds now regrets doing it, especially since he could have used a dummy doll to stand in his place. The actor was trying to be a tough guy, so he took on the stunt himself and broke his tailbone.
In an interview with GQ, for his 2015 memoir But Enough About Me, Reynolds revealed that he felt like an idiot and the use of a dummy would have saved him a lot of pain and grief.
Next: Numerous violent scenes left this actress angry and humiliated. 
3. Nicole Kidman's violent scenes in Big Little Lies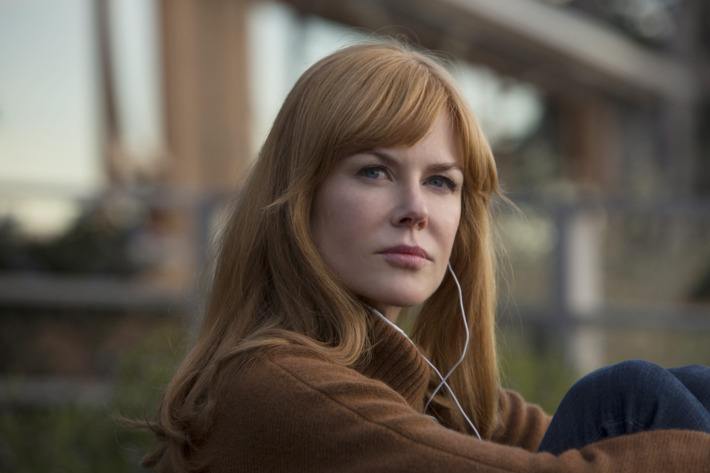 HBO's series Big Little Lies astounded everyone when it premiered in 2017. The series follows several women in an affluent California neighborhood and the secrets that float around them in the wake of a murder. Academy Award winner Nicole Kidman starred as Celeste, a stunning woman, and mother of twin boys who is repeatedly brutalized by her husband (played by Alexander Skarsgard).
As brutal as those scenes were to watch they were even worse for Kidman to do. Though she won a Golden Globe for her work, the Australian native was entirely drained by the role. She felt humiliated and angry after each scene, and director Jean-Marc Vallée had to resort to putting a towel over her head in between takes when he realized she was close to losing it.
Next: This actor got stuck in a dull movie for terrible pay. 
4. Terence Stamp's scene with Natalie Portman in The Phantom of the Menace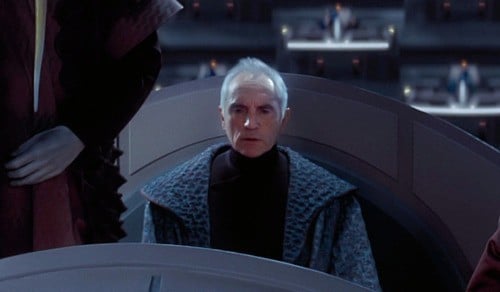 Let's just start by staying that all of the Star Wars prequels in the early 2000s were regrettable. Actor Terence Stamp has some significant regrets about appearing in the dull Episode I: Phantom Menace. Apparently, the only reason the older actor signed up for the film was because he was a bit enamored by Natalie Portman and he wanted to meet her.
His hopes were quickly dashed when he arrived on set, and George Lucas told him to act with a strip of paper instead of Portman. Not only did Stamp call the experience "boring" he was also horrified by the abysmal pay.
Next: A horrifying scene that left a young actress traumatized for life.  
5. Maria Schneider's butter scene in Last Tango In Paris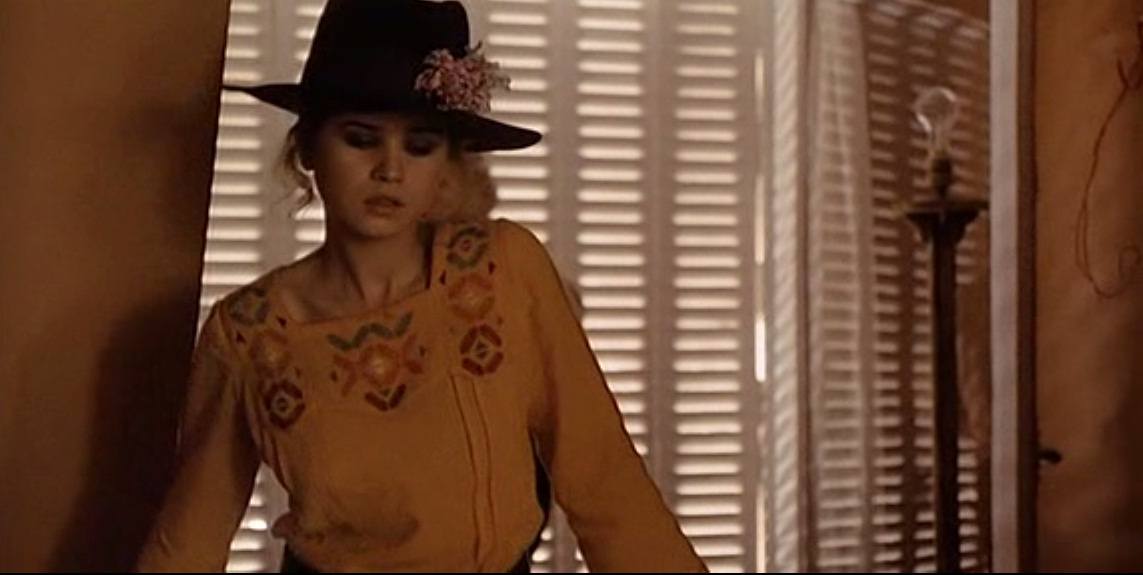 Before she died in 2011,  Maria Schneider talked about the trauma she endured from that infamous butter scene with Marlin Brando in Bernardo Bertolucci's 1972 erotic drama, Last Tango In Paris. In the scene, Brando applies butter to Schider's vaginal area.
The actress was never told by director Bertolucci or Brando that the scene was going to happen and she felt that they exploited her and took advantage of her. She said that it caused her a great deal of emotional trauma. Scheider's words resurfaced in 2017, during the emergence of the Time's Up Movement where Bertolucci admitted he kept her in the dark to get a real reaction. Horrendous.
Next: A scene that left a famous chef rather exposed. 
6. Gordon Ramsay's shower scene in Hotel Hell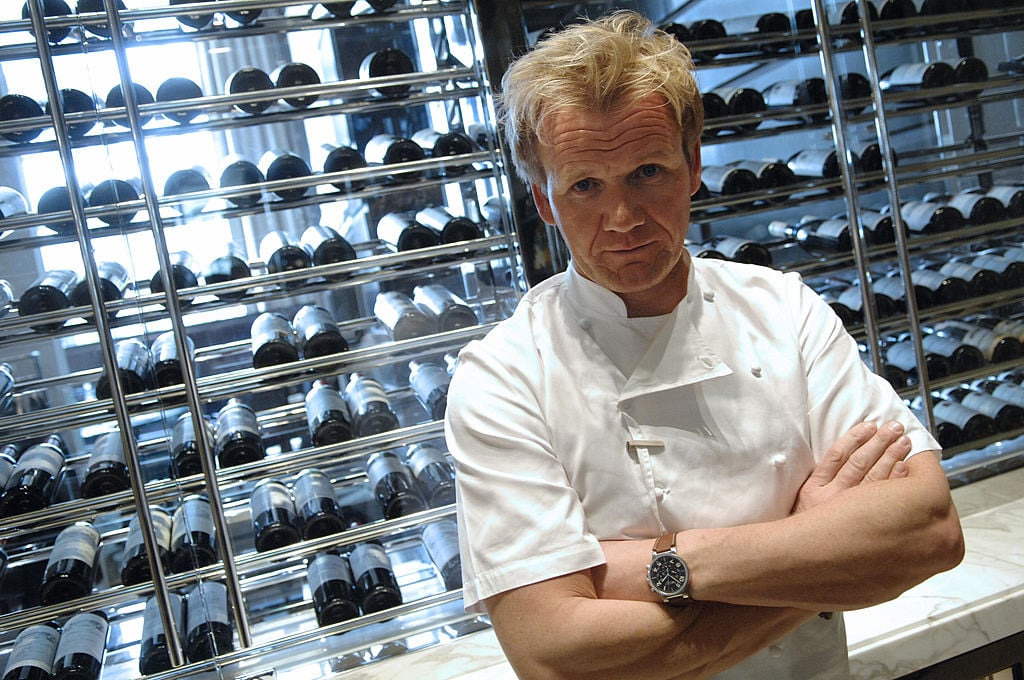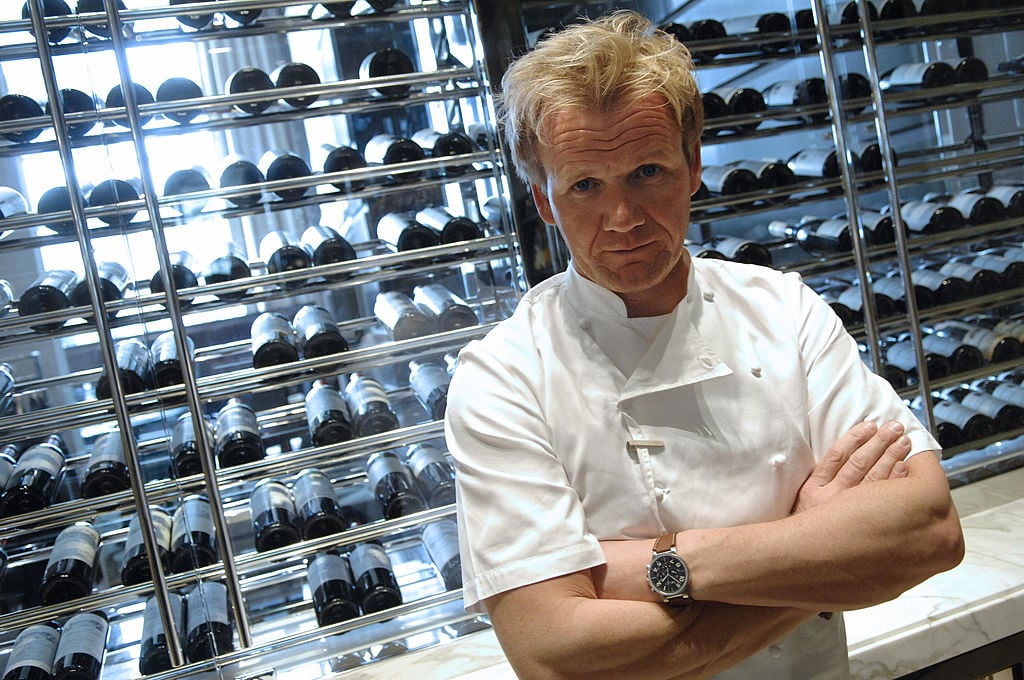 We all know firey British chef Gordan Ramsay for his roles in Kitchen Nightmares and Hell's Kitchen, but things got a little sticky for the chef when he starred in the series Hotel Hell. A spin-off of his other shows, Hotel Hell followed the chef as he traveled the country helping struggling hotels improve their services.
However, viewers got a bit more than they bargained for when he was filmed stripped down and getting into a small bathtub on the show. No one was trying to see the reality TV show host's family jewels. The pushback got so bad that Ramsay had to release a statement apologizing for the scene.
Next: Some embarrassing sex scenes left this actress frazzled
7. Dakota Johnson's BDSM scenes in Fifty Shades of Grey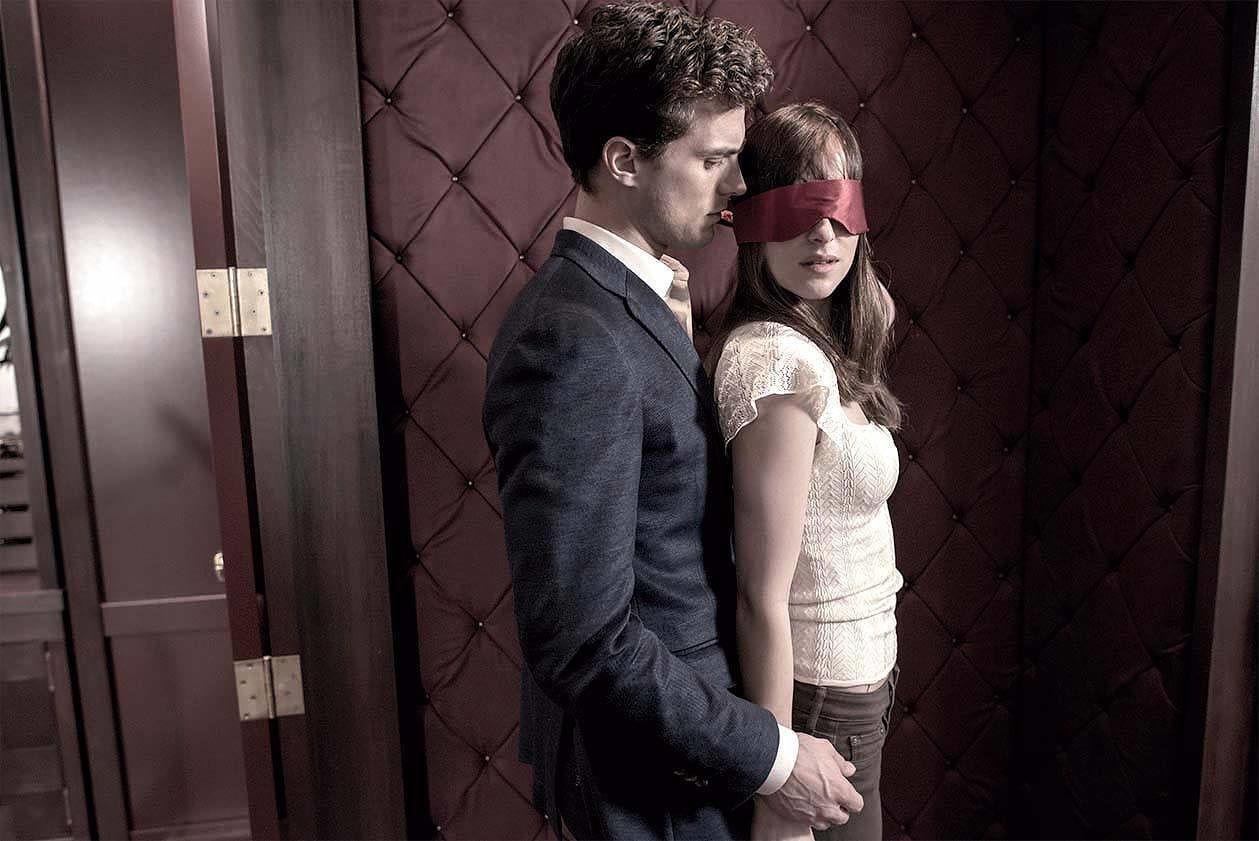 When E.L James's dropped her Fifty Shades of Grey trilogy, it became a sensation across the globe. Though the writing wasn't exactly Pulitzer Prize-winning, there was something about the story of the naive Ana Steele and the stoic billionaire Christian Grey that fascinated people. Therefore, when a film adaptation of the books was announced everyone was thrilled. We should have all saved that energy. After casting snafus and some blunder with directors, the film finally debuted with Dakota Johnson as Ana and Jamie Dornan as Christian.
It was awkward from the beginning, the actors had no chemistry and were often visibly uncomfortable. Johnson later revealed that the BDSM scenes were torture and they were physically taxing and emotionally draining. Both she and Dornan admitted they were embarrassed and ashamed about the films, but Johnson says it did open doors for her, much like another famous actress who regrets her popular nude scene (No. 11).
Next: This actor despised playing one of Hollywood's most iconic characters.
8. Sean Connery hated playing James Bond in general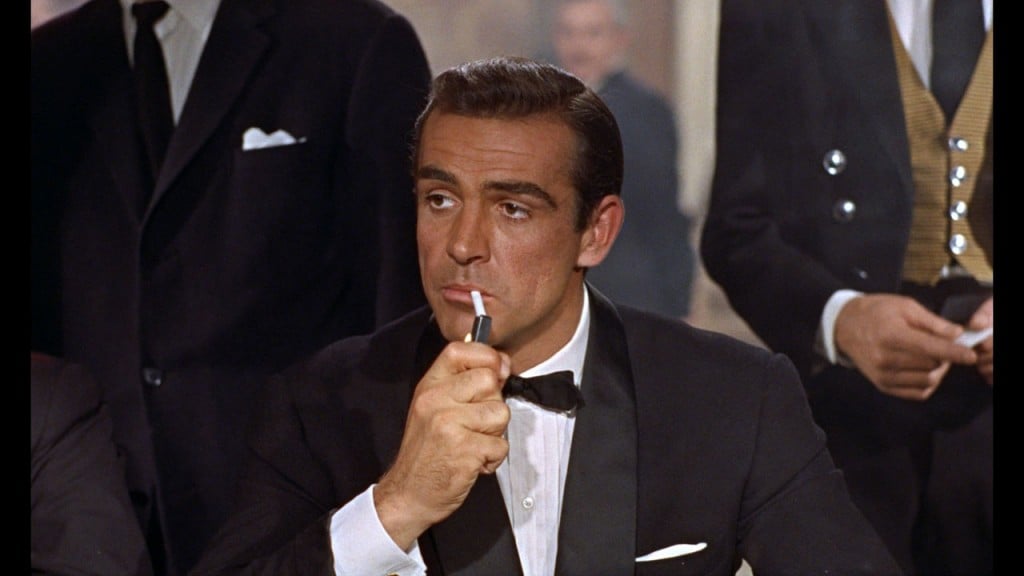 To us, it looks like James Bond lives a rather luxurious life. Who wouldn't want to play 007? Apparently, Sean Connery thought the whole thing was a drag. He especially hated the fact that Bond was a philanderer with a devil-may-care attitude. Connery felt that the character was never further developed after he first portrayed him in 1962's Dr. No.
He thought Bond was very dull and he feuded with producer Albert R. Broccoli for years about it.
Next: These two actors just weren't meant to be together.
9. Emma Watson and Rupert Grint's kiss in Harry Potter and the Deathly Hallows – Part 2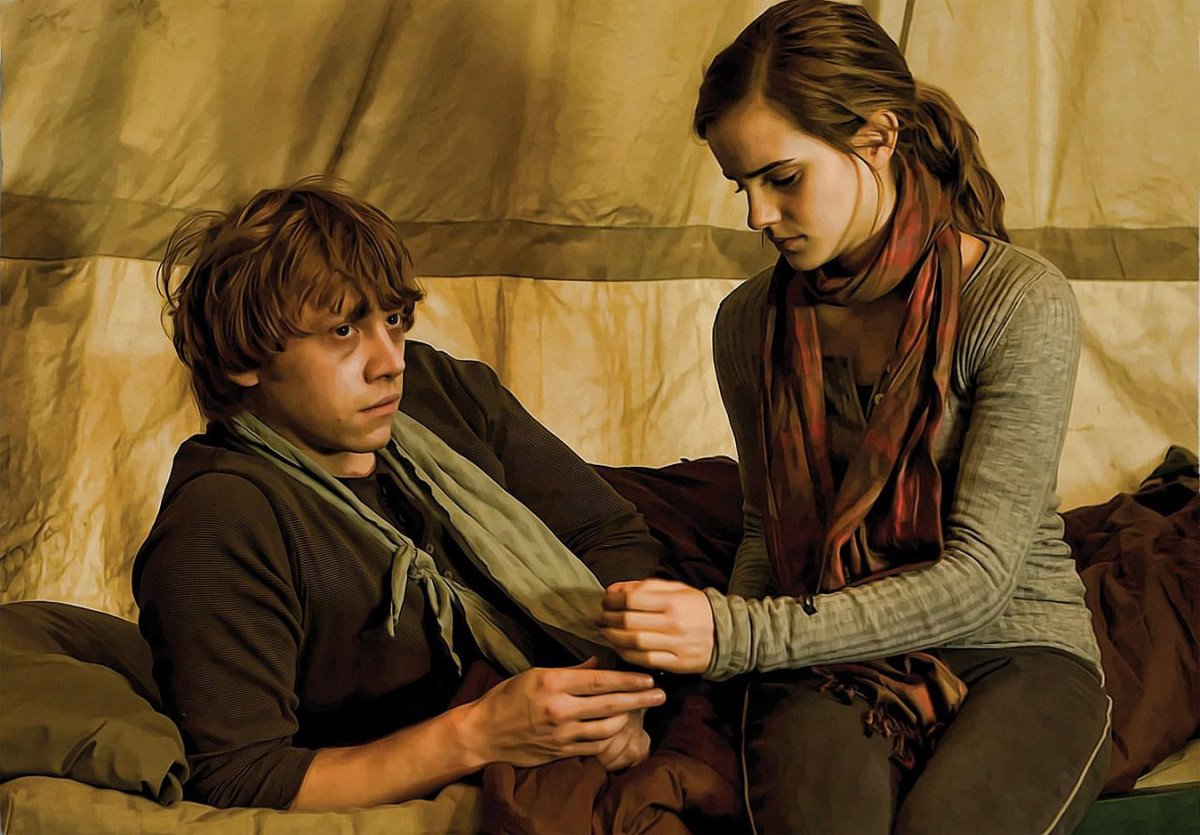 Emma Watson and Rupert Grint grew up together on the set of the Harry Potter films for a decade, so they are pretty much like brother and sister. Therefore it was rather awkward when their characters Hermione and Ron got into a  romantic relationship.
Grint and Watson share a kiss in the final Potter film. Both of the actors found the scene excruciating, and they were pleased that one take was enough to get the job done.
Next: This surprising actor denounced violence in movies.
10. Jim Carrey's violent Kick-Ass 2 Scenes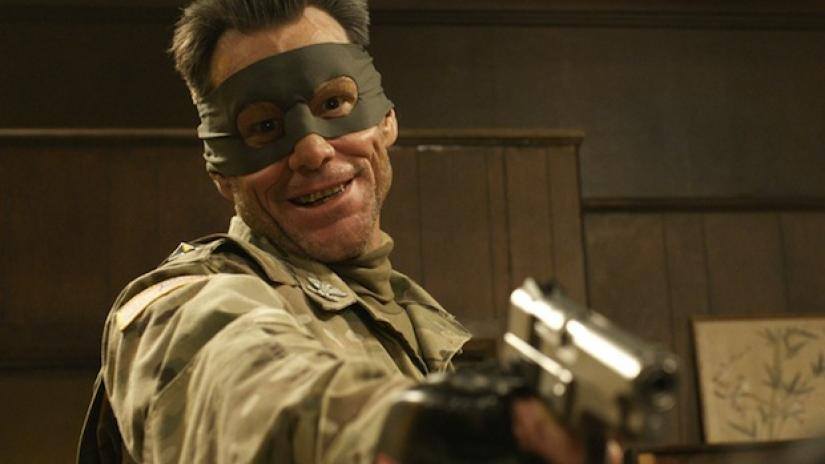 Sometimes its difficult to separate art from real life and it can be challenging to try and have tough conversations with yourself. Comedian and gun control advocate Jim Carrey found himself in inner turmoil after the tragedy at Sandy Hook in 2012. The comedian had just wrapped some pretty violent scenes in Kick-Ass 2.
He starred as Colonel Stars and Stripes Carrey and had many scenes that were full of gratuitous violence. He came out denouncing the film and condemned the "level of violence" in it.
Next: An actress who regrets a nude scene she did when she was young. 
11. Kate Winslet's nude painting scene in Titanic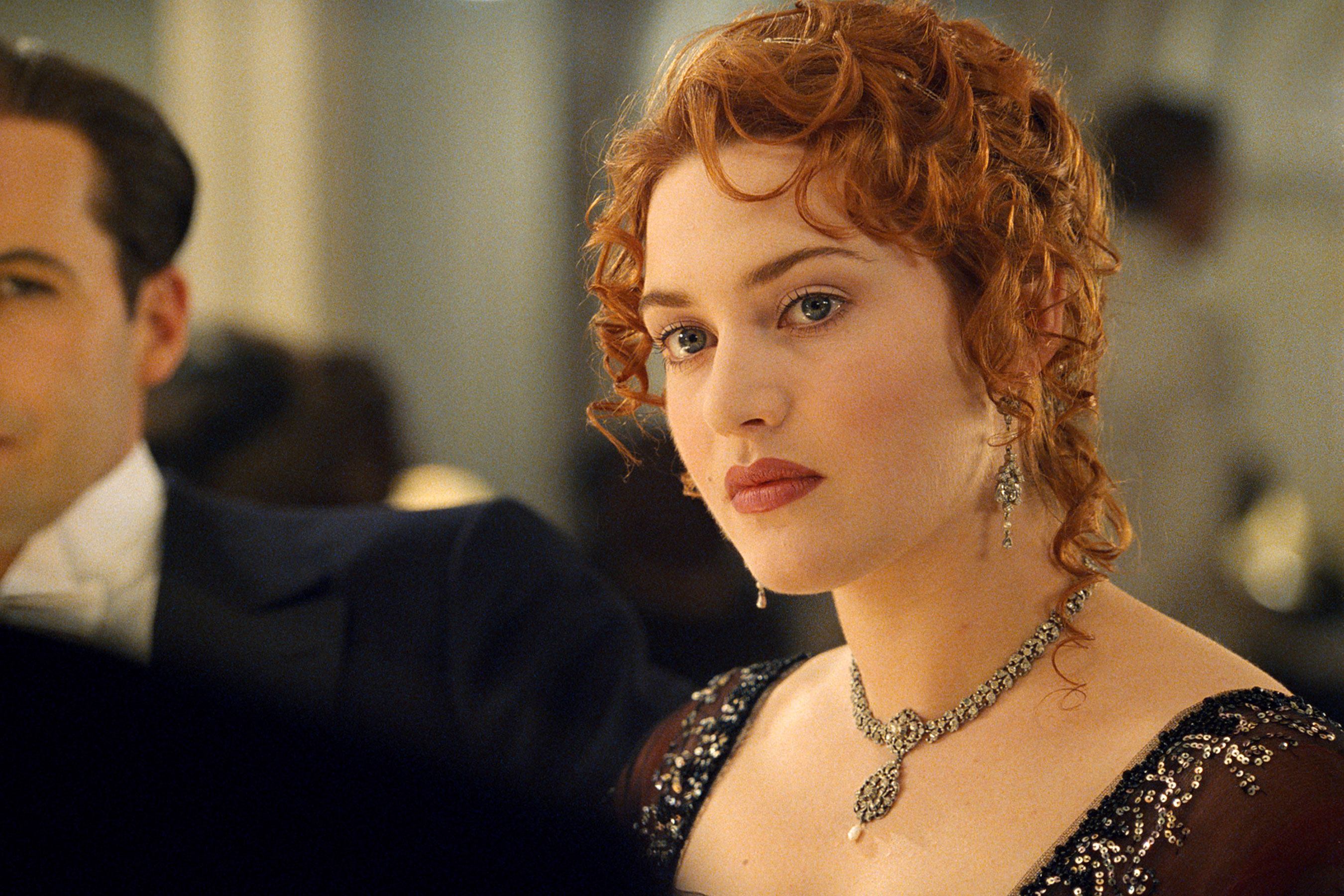 Titanic set Kate Winslet's career ablaze in Hollywood, and she met her best friend Leonardo DiCaprio during the process. However, Winslet does regret one thing about her the film. She is now bothered that she stripped down so that DiCaprio's character Jack could paint her character Rose nude. At the time, Winslet felt like she was trying to prove herself as an actress.
Now, she's disturbed by it because fans have continued to run up to her over the past two decades with photos from the scene demanding that she sign them. She's made it known that she does not sign pictures of herself (because honestly, that's weird) and she's asked people to stop doing that.
Next: An actor who regrets playing a classic superhero. 
12. George Reeves' bulletproof Superman scenes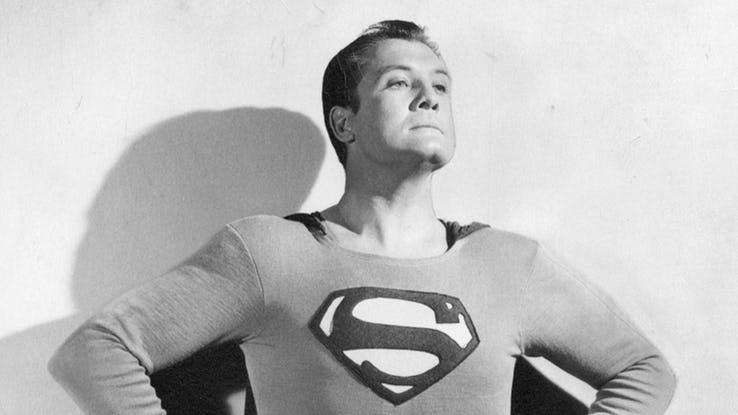 In the 1950's George Reeves starred as Clark Kent on The Adventures of Superman. During his reign, he depicted the hero as bulletproof. He also did some sponsorships with Kellogg's, where he dressed as Superman in public. At one particular event, a little boy approached him with a loaded gun because he wanted to test to see if Superman was really bulletproof.
Reeves was so distraught that he refused to appear as Superman in public again. He also thought it was unwise to depict a bulletproof character and he organized tours were he lectured kids to make sure they knew no human is bulletproof.
Next: An actress whose most infamous scene was shot without her consent. 
13. Sharon Stone's leg-crossing scene in Basic Instinct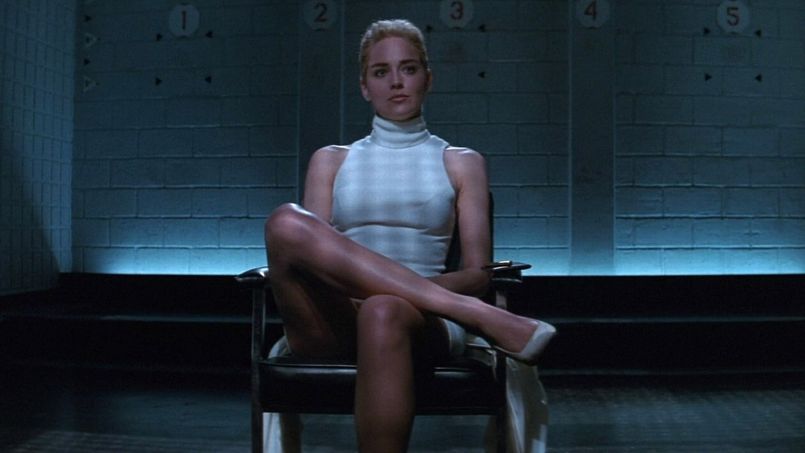 If there is one film we know Sharon Stone for it's for her role as Catherine Tramell in Basic Instinct. However, it turns out that she regrets the infamous scene where she flashes the camera when she uncrosses her legs. In fact, Stone claims she never consented to the scene, and she slapped director Paul Verhoeven when she first saw the film.
Verhoeven disputes Stone's claim, but he did say that he asked the actress to remove her panties because their white color was interfering with the shot. We think it's unacceptable if Stone was not explicitly told how the scene would play out.
Next: An actress who regrets what she did before shooting a rather intimidating scene. 
14. Jennifer Lawrence's sex scene in Passengers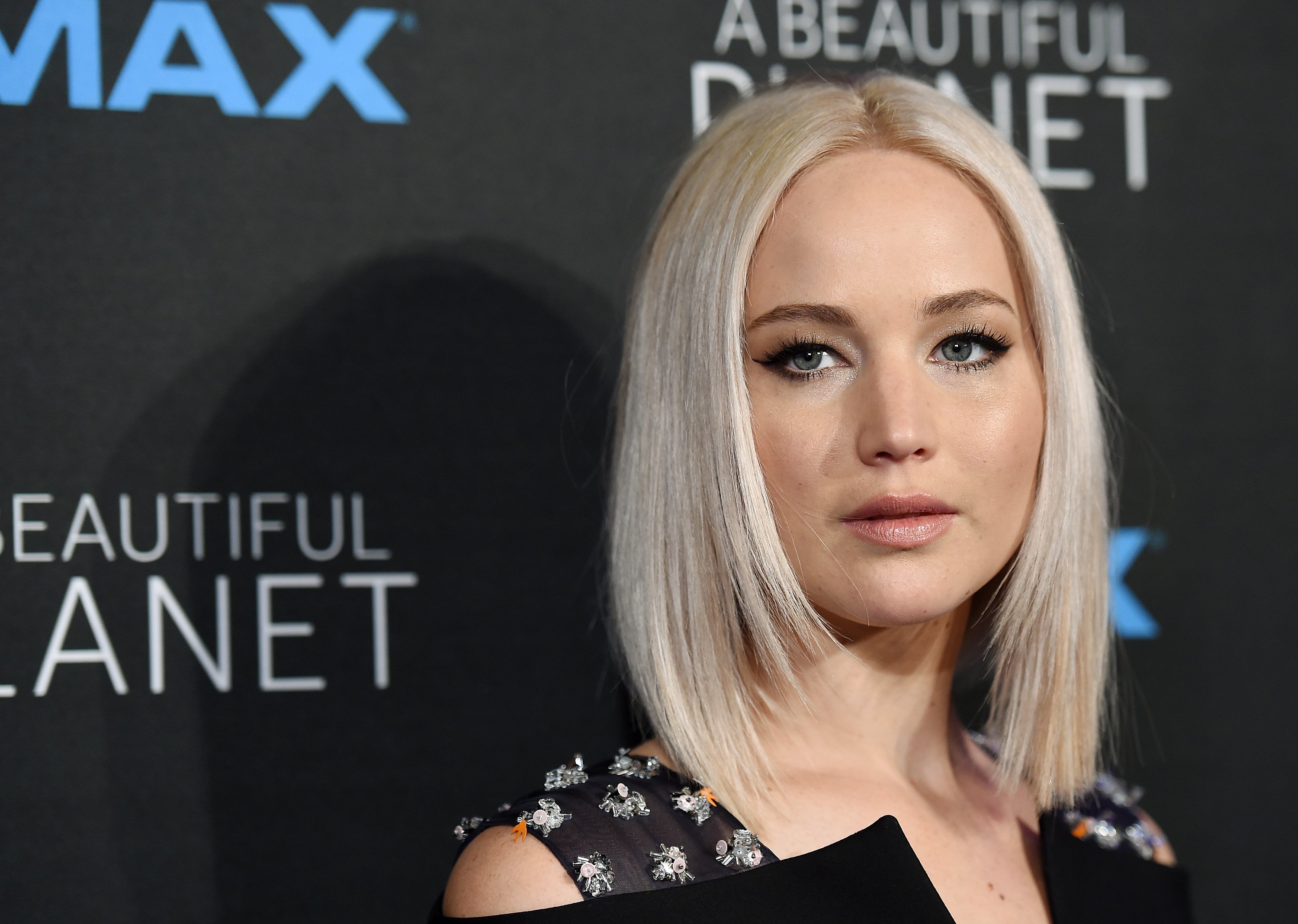 Jennifer Lawrence might be an Academy Award winner, but her very first sex scene was in 2016's Passengers opposite Chris Pratt. Lawrence spoke openly about how nervous and uncomfortable she felt working on that particular scene with the then-married Jurassic World star. Though she doesn't regret the scene itself, she does regret what she did before filming it.
To ease her nerves, Lawrence decided to get really drunk. She told The Hollywood Reporter, "I got really, really drunk. But then that led to more anxiety when I got home because I was like, "What have I done? I don't know."
Next: An actor who regretted a sex scene even before he shot it. 
15. Roger Moore's scenes with Grace Jones in A View to Kill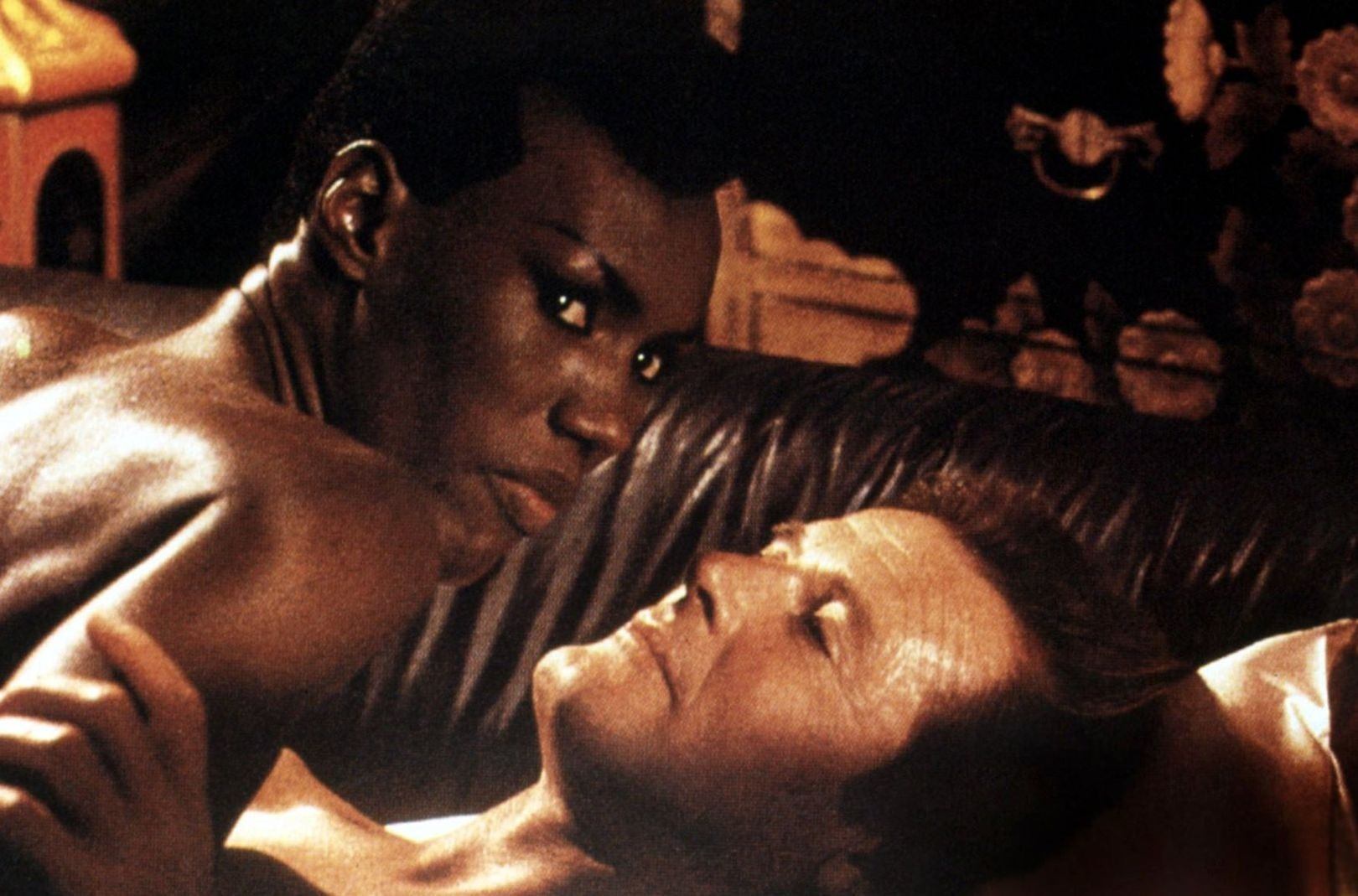 By the time Roger Moore appeared in 1985's A View to Kill, he was 57 years old. Therefore when they paired him in a love scene with the energetic 35-year-old Grace Jones who played May Day, Moore was over it. Jones' character dominated the womanizer and Moore just wasn't in the best shape to keep up with Jones or the demanding scene.
The pair had also clashed on set before filming because Jones' rock music made it impossible for Moore to take his midday nap.