Revealed: How Idris Elba Became the DJ of the Royal Wedding
It feels like only yesterday the world was buzzing over Meghan Markle and Prince Harry's wedding and the details of the day–who was in attendance? What was Markle wearing? Wait, is Idris Elba DJing?

Plenty of rumors were swirling around the much-anticipated wedding day, but that Elba DJed the ceremony was not one of them. The star has since spoken about his time DJing the royal wedding and how great of an experience it was for him.

How Idris Elba came to DJ the royal wedding

Elba was recently a guest on The Ellen Degeneres Show and revealed how he got the royal gig.

"Harry and I, we've hung out a couple of times through his dad — his dad's charity The Prince's Trust helped me out as a young actor. So I do a lot of work with them, Harry and Prince William a few times," he explained. "And Harry came to a couple of parties that I DJ'ed, and he was like, 'Hey man, what are you doing on the date [May 19]' And I was like, 'Nothing.' He goes, 'Hmm, would you DJ at my wedding?' I was like, 'Is this a joke? Are you joking?' And he's like, 'Serious.'"

If Prince Harry wants you to DJ his wedding, you DJ his wedding.

Apparently, he had a great time doing it

Extra recently interviewed Elba on some upcoming projects he has in the works and, of course, they asked him about his royal wedding DJ gig. He said it was a great experience. He also said the couple gave him a surprising amount of creative license.

"They were very happy for me to do my thing, but they said, 'These are the songs we like.' It was an amazing experience! I can't remember what I played, but I had an amazing time and they enjoyed it."
Idris Elba will be DJing at Coachella this year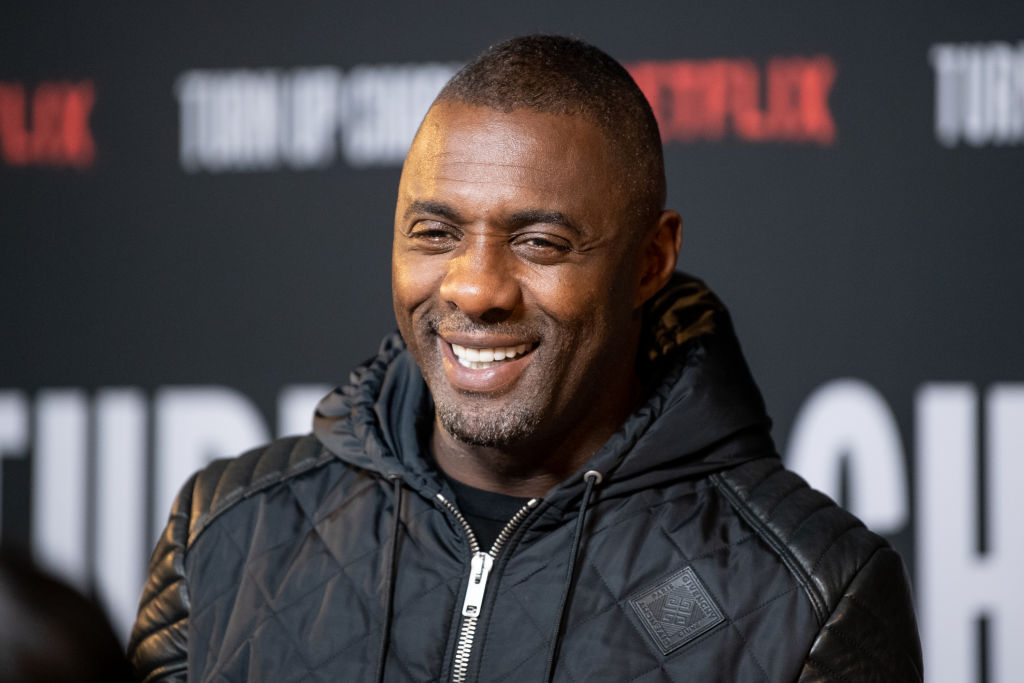 If you're dying to hear Elba's DJ stylings all you need is a ticket to this year's Coachella. This will be his first time playing (and attending) the music festival.
"That's what makes it even more special, that it's my first time there," the actor told Extra.
Other Coachella acts include: Ariana Grande, Childish Gambino, Diplo, Gucci Gang, Jaden Smith, Kid Cudi, and Wiz Khalifa.
What's his DJ style?
"I'm sort of un-sociable as a DJ, but I'm learning to be better 'cause I get shy and put my head down, but it depends on the type of vibe and type of set-up I have… If I have a stage that's far enough way, I have to emulate, I have to give some energy," he said.
Read more: The 1 Thing Meghan Markle Has in Common with Princess Diana
Check out The Cheat Sheet on Facebook!