Idris Elba: Jason Statham Was "More Daunting" Than Dwayne Johnson on 'Hobbs & Shaw' Set
Idris Elba explains why Jason Statham was "more daunting" to work with than Dwayne Johnson on set of 'Fast & Furious Presents: Hobbs & Shaw.'
Idris Elba – People Magazine's current Sexiest Man Alive — stars in Fast & Furious Presents: Hobbs & Shaw alongside Dwayne Johnson and Jason Statham. Elba, playing the villain who comes to oppose the least likely of partners, sat down with Stephen Colbert to discuss the role, working with Statham and The Rock, and his upcoming turn as Macavity in Cats.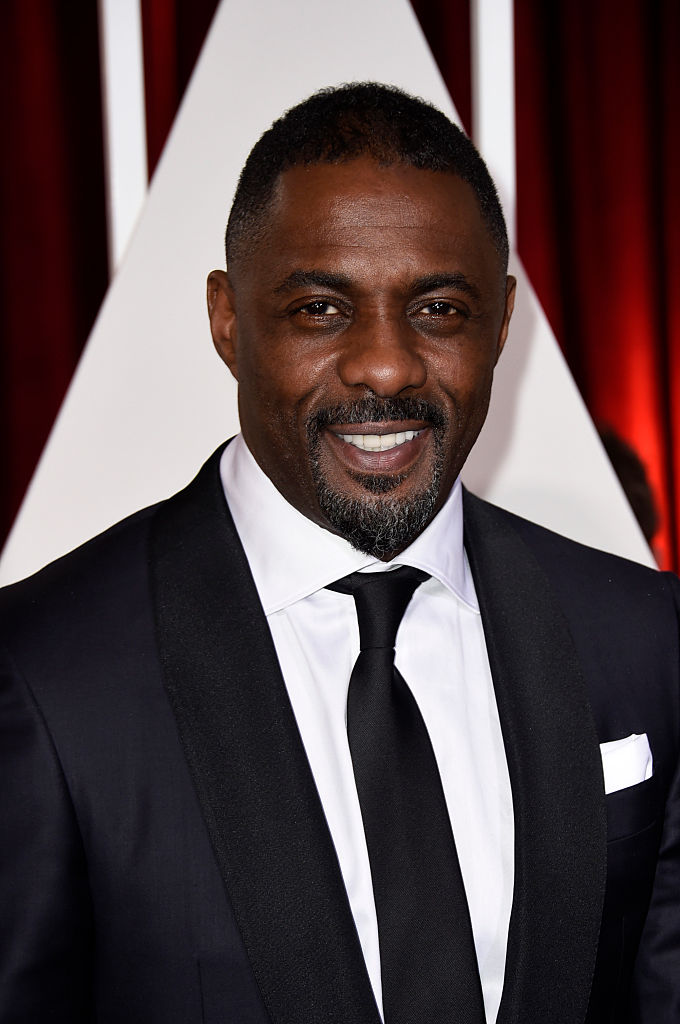 Though Dwayne Johnson would appear to be the most formidable of co-stars on set, Idris Elba explained to Stephen Colbert that is was "more daunting" to work alongside Jason Statham. He goes on to explain why Statham retains a more intimidating disposition.
Idris Elba compares Jason Statham and Dwayne Johnson 
While chatting with Colbert about his life as a DJ and an actor, Idris Elba was asked, "who's more daunting between the two of those – the idea that I'm going to be in these fight scenes with Dwayne Johnson or Jason Statham?" Elba responded:
"It's Jason. He's just like wiry [Idris Elba lifts both fists and shakes them while making an exaggerated, intimidating facial expression].  The Rock's kind of like, 'give me a hug boy. You don't want to fight.'"

The Late Show with Stephen Colbert

Idris Elba calls Jason Statham wiry, which seems appropriate as the word is commonly used to describe a man who is lean and athletic: less big and brawny, more toned and tough. However, the connotation here is clearly meant to conjure an image of Justin Theroux in Charlie's Angels: Full Throttle. 
On the other hand, Dwayne Johnson, as Stephen Colbert adds, is more of a "big lovable teddy bear." He may have intimidatingly large muscles, but his personality is very jovial and light-hearted. During interviews, you can sense that while Jason Statham is personable and funny, he's got that piercing gaze and vibe that carries a bit of mystery, and instills just a little fear. 
Idris Elba talks sexiest man alive and 'Cats' 
Idris Elba, during his interview with Stephen Colbert, explains the responsibilities that come with being the sexiest man alive. Jokingly, he states:
"Well, in that year, where you are alotted the sexiest man, the idea is to be sexy. Do Sexy things. I got married this year…to my beautiful wife…and that was considered a sext thing to do."
Idris Elba goes on to make the facial expression his wife finds sexy, before venturing into a discussion about Cats (which he says co-stars Johnson and Statham picked on him for). In the movie Cats, Elba plays Macavity. In preparation for the role, he attended cat school, which mostly focused on learning to move in a feline manner. 
Elba also explains what he believes to be the story behind Cats, which, according to Colbert, turns out to be a quite solid account. He notes the connection between heaven and the Heaviside Layer and describes the play as a metaphor for getting into heaven.