If Andy Cohen Had His Way, These Women Would Be Part of His Dream All-Star 'Housewives' Cast
The Real Housewives franchise has seen a ton of success these past few years.
With all seven shows having an unexplainably large fan base, the Bravo series has pretty much taken over the reality television realm.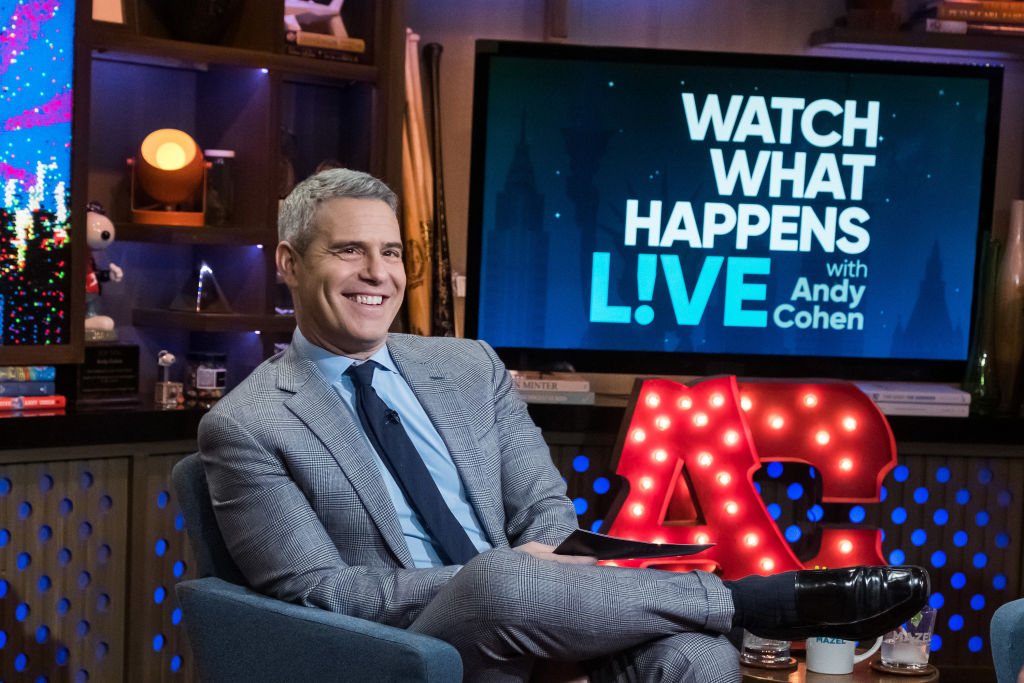 With most of The Housewives gracing our television screens for the past ten years, many of us just can't get enough of the ongoing drama and cattiness these women showcase practically every episode.
Because of this, many have been advocating for a Real Housewives: All-Stars season and the show's producer, Andy Cohen, already knows the perfect women he would include in his dream cast.
Andy Cohen's picks surprised a lot of people
If there is anyone who knows all there is to know about The Real Housewives franchise, it's Andy Cohen.
The Bravo producer and Housewives connoisseur has come to know all of the women from each city pretty well and knows which women would be the most entertaining to see on an all-star season.
For the past few years, fans have been advocating for a Real Housewives: All-Star season that would bring together fan favorites from each city for a show full of personality and earth-shattering drama.
Given the ongoing success of the hit Bravo franchise, Cohen has been asked countless times who he would pick for his dream all-star cast.
Though he has dodged the question in the past, the Watch What Happens Live host recently revealed his picks for the highly advocated show.
The first women he picked were Real Housewives of Atlanta's NeNe Leakes and Real Housewives of New York City's Bethenny Frankel.
These OG cast members have been at the forefront of some intense drama and feuds over the years and having them on a show together would make for some hilarious and heated camera time.
Cohen then picked Real Housewives of New Jersey's Margaret Josephs, Real Housewives of Orange County's Shannon Beador, and Real Housewives of Dallas star LeeAnne Locken.
These women are all scene-stealers in their own right and not having them on an all-star series would just feel like something is missing.
Andy Cohen's last pick was the most surprising and unexpected.
The Bravo producer would also like to have Denise Richards, The Real Housewives of Beverly Hills newcomer, who only has one season under her belt so far.
Though many fans don't see a reason to include Richards, the Hollywood star has made quite the impression this past season.
With her more relaxed and down-to-earth mature compared to her glamorous co-stars, Denise Richards would perfectly balance out the hilarious drama that would most likely occur in an All-Star season.
The series is not in the works just yet
Though Andy Cohen has revealed his choices for an All-Star cast, that doesn't mean the season is officially underway.
Since The Real Housewives franchise is continuing to garner major success with each passing season, producers do not see a point in jumpstarting an all-star season just yet.
"You know what? We will do Real Housewives: All-Stars when the show is just about out of gas," Cohen told Entertainment Tonight in a 2016 interview. "So right now, we had our second-highest season of Beverly Hills, New York's highest ratings since 2012 and Orange County last season had its highest-rated season in 10 seasons."
Though Andy Cohen "can't wait to do it," now is just not the time for a season, such as this one, to make an appearance on Bravo.
When the show begins losing its ratings and fan-base, Bravo would most likely consider putting the All-Star season in place.
Until then, The Real Housewives franchise will continue to rake in those rating and maintaining its ongoing success.