If Charles and William Died, Who Would Be King?
In the royal family, there are British line of succession rules that must be met. And, even though Prince Charles and Prince William are the closest in line to the throne, the protocol could change if something tragic happened to the father and son. After William, the next in line to the crown is Prince George. But, because he is so young, many want to know: If Charles and William died, who would be king?
Find out how the British line of succession works, plus a breakdown of who would be king if Charles and William died, ahead.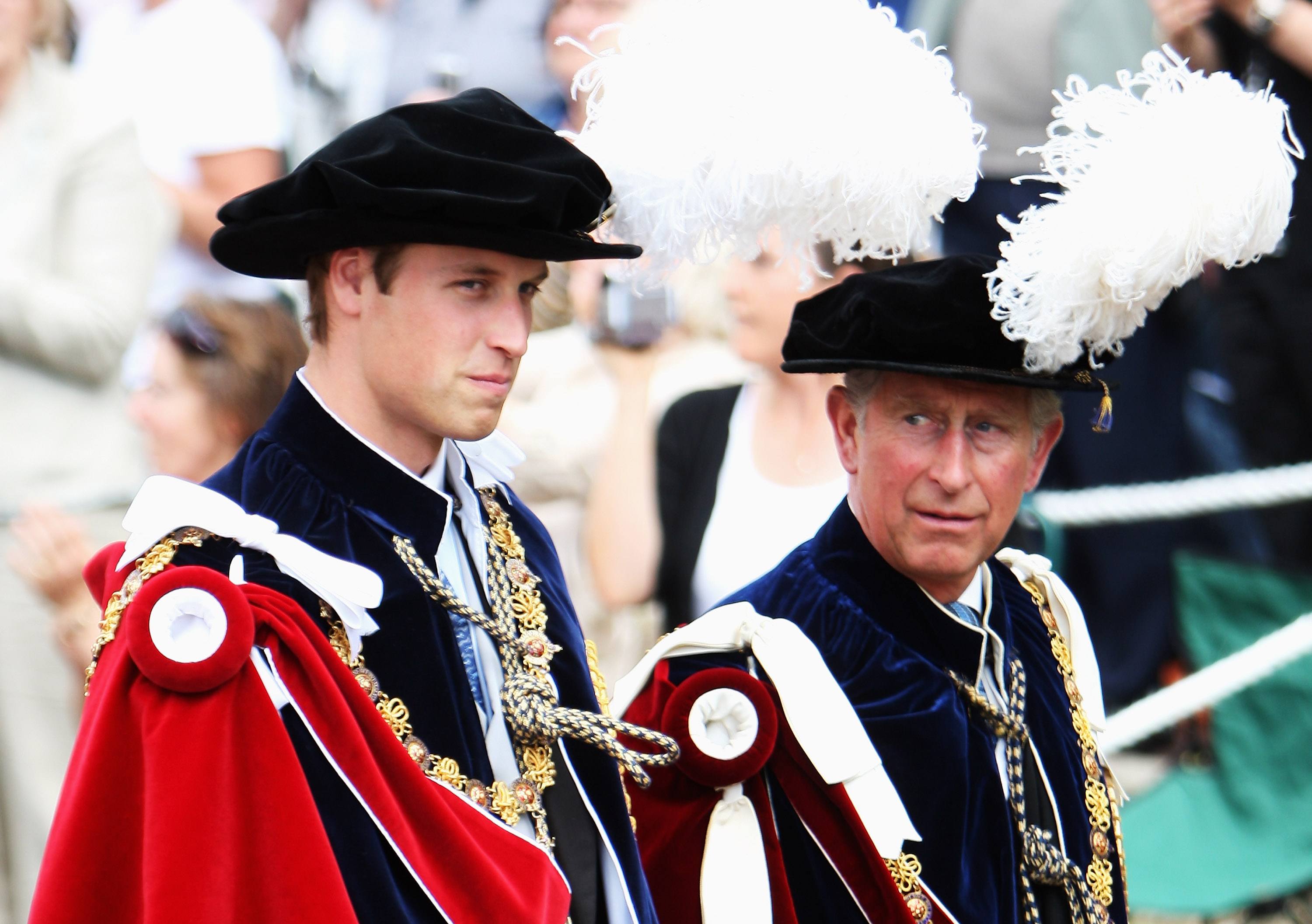 If Charles and William died, who would be king?
The thought of Charles and William dying is hard to bear. And, while such events likely won't happen for many years, there is a small chance they could leave young George in charge of the monarchy. According to the British line of succession rules, there is no age limit for a monarch. That means George could be king as soon as his father passes. However, he would not ascend the throne.
According to the royal family Regency Acts of 1937 and 1953, if Charles and William died, George would technically be king. However, if such a tragedy happened before his 18th birthday, a regent would rule in his place. The monarchy would operate in this manner until the prince turns 18. Unlike other monarchs — who typically ascend the throne upon the death of a predecessor — George's date of ascension would be on his 18th birthday since that is the day he is eligible to rule on his own.
Will Prince Harry ever become king?
As for who would be regent, it is likely Prince Harry would be the one to make decisions on behalf of the king. The Regency Acts state that the person next in line to the throne and above the age of 21 serves as a regent, should the king's age require it. And, since Princess Charlotte and Prince Louis are even younger than George, they would not qualify. Following the young siblings is Harry, who is currently sixth in line to the throne (though if Charles and William died, he would be third in line).
While a regent is not technically the same as a king, Harry has a higher chance of being regent than a true monarch. Even though he is low enough on the line of succession where it could still happen, a truly devasting tragedy would have to occur to make it possible. In addition, Harry doesn't actually want to be king (though we're certain he would step up for his nephew, George).
Harry doesn't want to be king
Harry has made his thoughts on being a monarch clear. In 2017, he told Newsweek, "We are not doing this for ourselves but for the greater good of the people. Is there any one of the royal family who wants to be king or queen? I don't think so, but we will carry out our duties at the right time."
Check out The Cheat Sheet on Facebook!