If Kylie Jenner Gets Pregnant Again, Will She Keep It a Secret?
Many of us can never forget the time Kylie Jenner shocked the world after revealing she kept her pregnancy a secret.
For the entire nine-months, Jenner went without sharing any photos of her bump and talking publicly about being pregnant.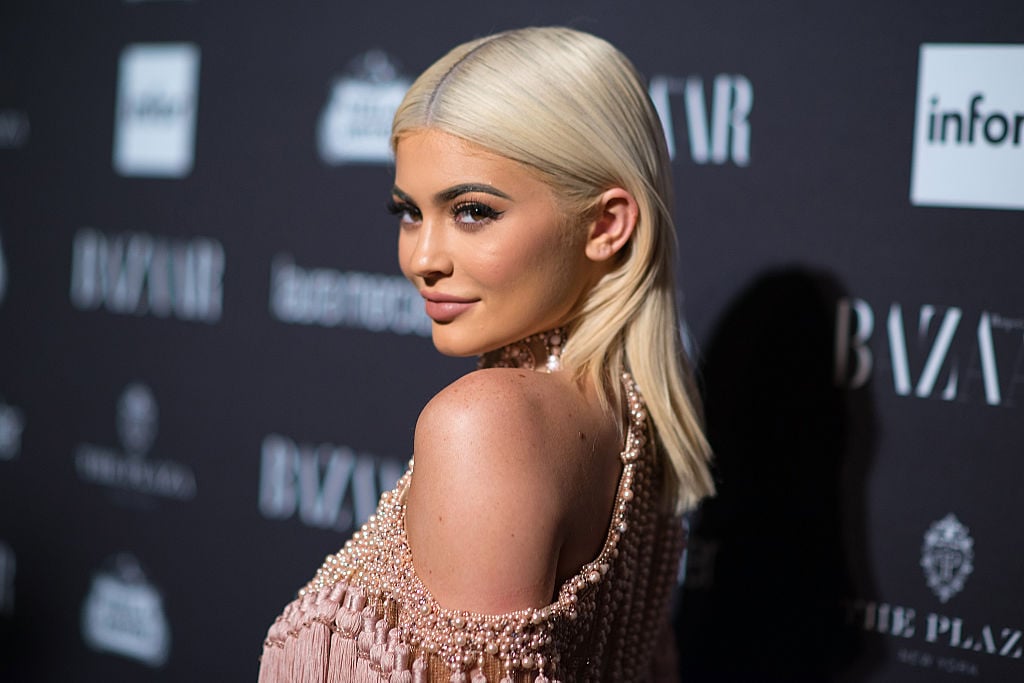 Now that Kylie Jenner is the proud mother to one-year-old Stormi, many are certain the makeup mogul could be pregnant with her second child.
If she is, many are wondering if Jenner will do what she did before and keep her entire pregnancy a secret?
Kylie wasn't trying to keep her first pregnancy a secret
The entertainment world was left in complete and utter shock when Kylie Jenner revealed that she had just given birth to her first child.
We were all left speechless after realizing the makeup mogul went an entire nine months keeping her pregnancy out of the public eye, which officially became known as "the best-kept secret of our generation."
Even though Kylie Jenner was able to keep something like this a secret for so long, it turns out that she never intended keep it to herself for so long.
During an episode of Keeping Up With The Kardashians that aired in September 2018, Kylie Jenner revealed in a confessional that she only kept this secret just for herself.
"Like, I'm not trying to keep a secret, I'm really doing this for myself," Kylie admitted.
Now that there is a possibility Jenner could be pregnant with her second child, we can't help but wonder if she she is going to keep this pregnancy under wraps too?
She likes keeping this part of her life private
Growing up in the public eye for so long, Kylie Jenner likes keeping certain things in her life private.
The main reason she hid her first pregnancy from the public was mainly because Kylie wanted to experience her first pregnancy without having to worry about the opinions of others.
Now that many are certain Kylie Jenner could be pregnant with her second child, there is a good possibility she will keep certain things regarding this pregnancy to herself.
"She spent her adolescent life on television and has been famous for over 10 years now," the source also noted. "If this is the first thing she wants to keep to herself, she should be allowed that. She's worked hard enough to do whatever she wants."
Over the past few months, there have been speculations Kylie Jenner and Travis Scott were ready to welcome their second child together.
Even though Jenner has been shutting down pregnancy rumors lately, many are very much certain the makeup mogul could be welcoming a baby very soon.
The reality star has revealed that she wants to have more kids in the future and would love to have a big family.
Sources have shared that Jenner and her boyfriend, Travis Scott, have talked about having another baby pretty soon, but with their busy schedules, they are putting off doing so for a while.
Kylie might not hide her next pregnancy
Now that we know Kylie Jenner is fully capable of keeping an entire pregnancy to herself, we wouldn't be surprised if she choosing to do so the second time around.
However, now that she knows how interested fans are in knowing all about her pregnancy, Kylie Jenner might not keep her it hidden from the world.
All we know so far is that Kylie Jenner is currently not with child, but that time does come, we are all hoping the reality star chooses not to hide it.