If Kylie Jenner Wasn't A Reality Star, She'd Probably Still Be Famous
When we think of someone who has ultimate fame and fortune, Kylie Jenner is one of the first people who comes to mind.
At just 22-years-old, the reality star has already established one of the biggest beauty empires in the world and she isn't close to being done.
While she has rightfully earned her title as the youngest self-made billionaire ever, a lot of Jenner's success comes from her upbringing.
Although the makeup mogul is part of the famous Kardashian-Jenner family and has had many opportunities come her way because of this, would she still be famous if she never became a reality star?
Jenner grew up in the spotlight
Ever since Keeping Up with the Kardashians first premiered on E!, the Kardashian-Jenner family has been living blissfully amongst the rich and famous.
While the show was initially centered around the Kardashian matriarch and siblings, the rest of the family eventually started to receive media exposure.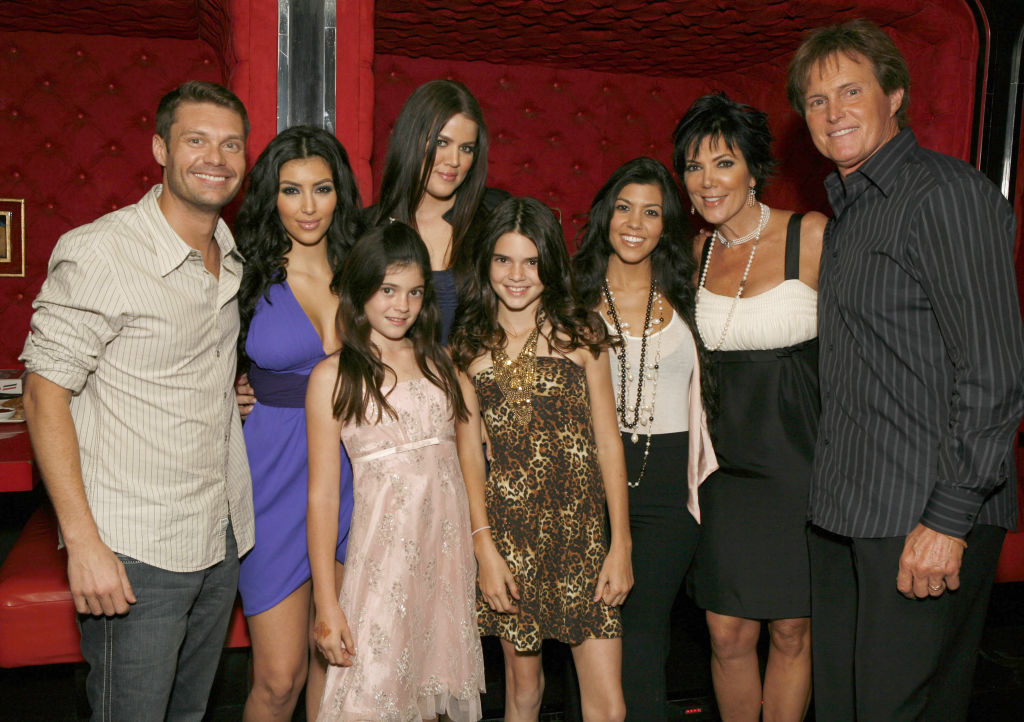 In 2007, fans were introduced to Kylie Jenner, the youngest KarJenner sibling who was just 10 years old when her family's show first aired.
Many of us have watched Jenner grow up right before our very eyes and have seen her go from the boisterous younger sister to the most successful beauty guru in the industry.
Although growing up in the spotlight might sound fun to some people, Jenner has revealed in the past that being famous isn't as glamorous as many people think.
Over the years, Jenner has found herself dealing with anxiety due to millions of eyes being on her since she was a child.
The makeup has since learned to handle all the things that comes along with being a reality star, but if her family never landed their show, would Jenner still be rich and famous?
Had she not become a reality star, she'd still have a career in the beauty industry
While KUWTK really helped Jenner get to where she is now, there is a possibility she would still be this famous had it not been for the show.
Since she was young, Jenner has always been into makeup and really embraced her passion for it over the years.
At the age of 18, Jenner took her passion and turned it into a career by create her famous lip kits after becoming "obsessed" with how wearing lipstick made her feel.
"I took my insecurity with my lips and turned it into my business model," Kylie said during a 2018 interview with Vogue Australia. "I just loved bigger lips, and I just got obsessed. To this day, I can't leave the house without lipstick."
While we can assume that the Kardashian family's connections really helped get Jenner's business off the ground, we're certain that she still could have started her company without being a reality star.
Many people Jenner's age have established multi-million dollar brands all by showcasing their passions on the internet.
Nowadays, those who are really into makeup use YouTube or Instagram to show off their talents and some have become very famous from doing this.
Had the makeup mogul not become a reality star, she could have easily become a YouTube makeup guru and racked in a ton of followers.
After reaching a certain number of subscribers, Jenner could have then taken her idea for her lip kits and launched her brand, eventually becoming the billionaire she is today.
While that could have very much been Jenner's future had she's not been a reality star, it isn't much different from her life now.
Although being being part of reality's first family comes its fair share of highs and lows, we can guess that Jenner wouldn't change too much about her life.