If Meghan Markle's Father Wants to Be in Archie's Life This Has to Happen First
Any grandfather wants to be a part of their grandchild's life. Thomas Markle is no exception. Unfortunately, Meghan Markle's father has struggled to maintain a relationship with his daughter, let alone create one with his new grandson. It's been over a year since Thomas Markle missed his daughter's wedding. So, just what will it take for the duchess's father to be a part of Archie's life?
How Meghan Markle became estranged with her father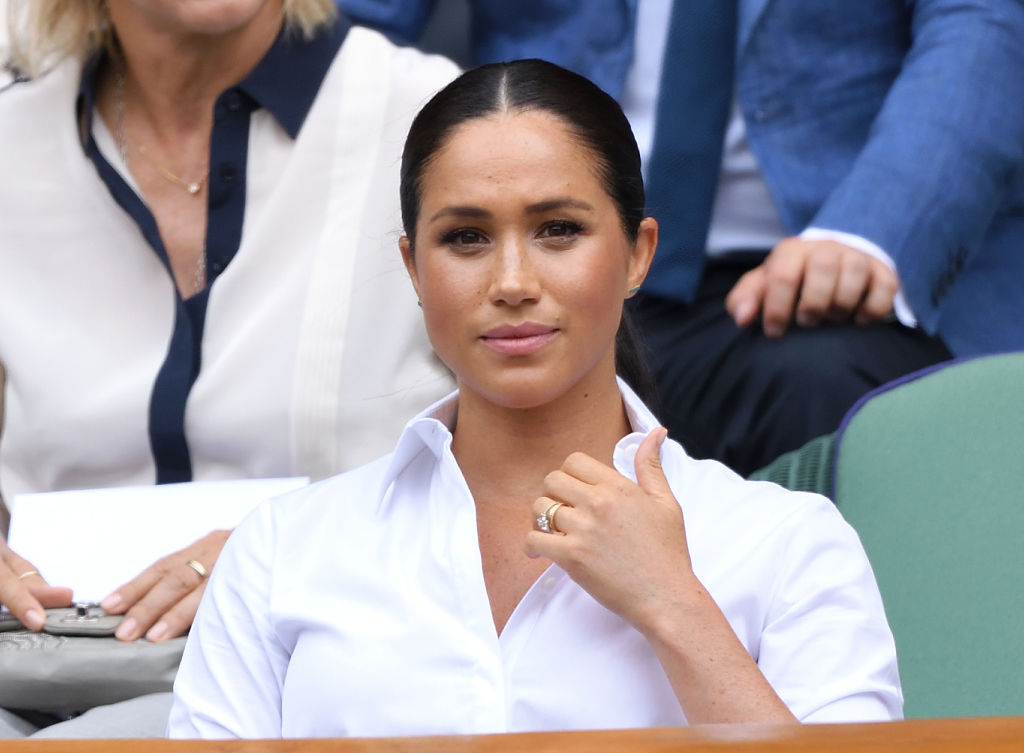 Things weren't always strained between Meghan Markle and her father. Though Markle's parents split up when she was young, the former actress spent a lot of time with her father growing up. As such, growing up, Markle had a relatively close relationship with her dad.
In a 2013 interview, the former actress told Late Late Show host Craig Ferguson that she visited the set of Married With Children, where her father was a camera operator, every day.
Things became strained between the two when Thomas Markle appeared to prioritize his personal fame over his relationship with his daughter. After Meghan Markle started dating Prince Harry, Thomas Markle and his older daughter Samantha Grant quickly realized that the paparazzi had an interest in talking to them.
When Prince Harry and Meghan Markle announced their engagement in 2017, Thomas Markle was among the guests invited to attend. But things changed quickly when he was approached by the tabloids. Thomas Markle agreed to take payment to stage a series of photos preparing for the royal wedding. Naturally, the royal family was embarrassed to learn of the events.
Though she was angry at her father, Meghan Markle still wanted her father to attend. Unfortunately, Markle's father canceled on the wedding at the last minute, claiming to have health issues. A few months after the wedding, the Duchess of Sussex wrote a letter to her father telling him how his actions hurt her. Thomas Markle subsequently released the letter to the tabloids. By all appearances, the two have not spoken to each other since.
Thomas Markle spoke up about Baby Archie's christening
After the wedding, Thomas Markle was surprisingly quiet. Once a frequent source for the tabloid magazines, he didn't say much of anything until the birth of Prince Harry and Meghan Markle's son Archie earlier this year. Even then, he only reached out to congratulate the couple on the birth of their child.
The Duke and Duchess of Sussex recently had a private christening for Archie. On Prince Harry's side of the family, the couple invited Prince Charles and his wife Camilla Parker Bowles, and Prince Harry's aunts, the eldest sisters of the late Princess Diana. On Meghan Markle's side, only her mother received an invite.
Thomas Markle recently spoke up, telling the Daily Mail that he would have loved to receive an invitation to the christening. He said: "I have been asked if I would have liked to have gone to Britain to see my new grandson being christened. I was an altar boy at age 12, a confirmed member of the Queen's church at age 14, and Archie is my new grandson, so of course I would have enjoyed being there for the blessing, wishing Archie and his parents health and happiness."
What has to change for Thomas Markle to meet Archie?
Since the staged paparazzi pictures, Samantha Grant has claimed full responsibility for the events leading up to the wedding. Thomas Markle has apologized for his role in the photos several times. But this hasn't been enough to fix the relationship between Meghan Markle and her father.
Royal commentator Omid Scobie thinks that the relationship between Meghan Markle and her father has to be fixed before the duchess will allow her father to be a part of her son's life. Scobie told Yahoo: "… I can imagine that Harry and Meghan's top priority is protecting him and keeping him around people that they can trust."
Prince Harry and Meghan Markle have been very careful with who they surround themselves with and have maintained a high level of privacy. Given the events that led to the breakdown of Markle's relationship with her father, it is hard to imagine that the two will be able to rebuild their trust any time soon. Only time will tell if Thomas Markle genuinely wants to have a relationship with his daughter and his grandson.