If Prince Charles Turns Down A Cameo In James Bond, Will Prince Harry Or Prince William Accept The Role?
Prince Charles might be coming to a movie theater near you. The Prince of Wales has reportedly been offered a role in the upcoming James Bond movie, though to what extent has not been revealed. While it would certainly be surprising to see Charles team up with the current 007, Daniel Craig, he would not be the first member of the royal family to do so.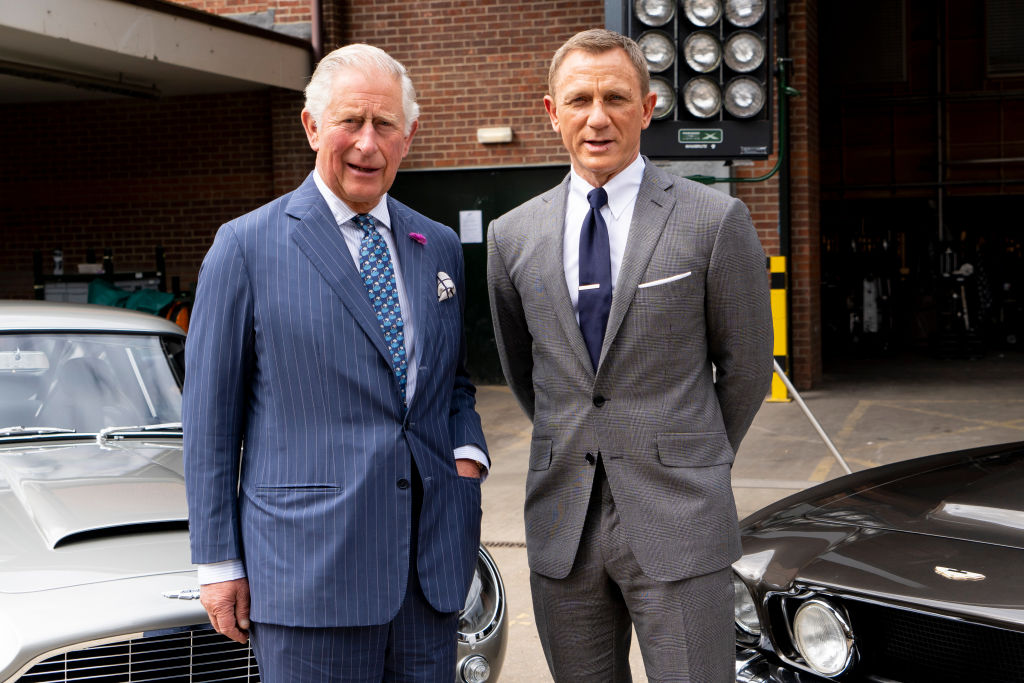 Will Prince Charles appear in 'Bond 25'?
An inside source claims that Bond 25 producers love the idea of giving Charles a special cameo in the film. The idea came after Queen Elizabeth and Craig appeared together for the Olympic Games in London back in 2012. Producers are hoping that bringing Charles on board will be an even bigger hit with the public, a hard task given how they made it appear as though Her Majesty jumped out of a helicopter. It also helped that Charles recently visited the set — which is probably where the rumors got started in the first place.
"They loved the buzz around the Queen's appearance alongside Daniel Craig and think Prince Charles could top even that," the insider dished. "He is the epitome of everything British, perfect for a cameo role and Bond fans worldwide would absolutely love it."
According to Page Six, Charles made an appearance on set so that he could take pictures with Craig. The insider noted that Charles is seriously considering doing a short cameo for the project, and if he turns it down, producers might approach Prince William or Prince Harry instead.
As fans will recall, William and Harry tried to appear as Stormtroopers in Star Wars: The Last Jedi. Their scene, however, was cut in the editing room because the brothers were too tall for the part.
Bond suffers multiple setbacks
There is no denying that Prince Charles' cameo would be great, but Bond 25 has experienced quite a few setbacks during production. This includes the original director, Danny Boyle, stepping down, Craig's ankle injury that required surgery to repair, and an unexpected explosion during one of the scenes.
Perhaps getting Charles to commit is exactly what the project needs to get going. After all, the movie is scheduled to premiere in theaters next spring, which does not give them a lot of time to get things in order.
When he was visiting the set, Prince Charles allegedly joked about the random explosions. There is no telling how the cast and crew took the jab, but it sounds like everyone is excited for Charles to sign on. The royal family, of course, has not commented on the James Bond rumors. It is also unclear is Charles would get an actual part in the film or just enjoy a brief cameo.
Harry dishes on Prince Charles' parenting skills
While we wait for more news on the Bond front, Harry recently opened up about how Charles prepared him for living in the spotlight. It is no secret that Harry struggled with fame for a long time and always wanted to be normal.
Charles, however, constantly reminded him that he was a member of the royal family, which meant that nothing about his life would ever be normal. This helped Harry deal with always being the target for the media and understanding his role within the royal family.
Harry noted that being raised in the 2000s meant that he and William experienced life unlike any of his predecessors. He also shared how being labeled as the family party animal could not be further from the truth. Harry hoped that being in the military would help normalize his life, but even fighting in Afghanistan was unusual.
Although Harry requested to be put on the front lines, the military deemed it too unsafe for his fellow soldiers. Fortunately, Harry has learned to cope with his celebrity status and there is little doubt that his wife, Meghan Markle, helps whenever she can.
The royal family puts on a united front
Speaking of Markle, the former actress recently came under fire over how she has adjusted to royal life. Royal watchers heavily criticized Markle for how much it cost to renovate Frogmore, for how she kept Archie's christening a private affair, and how she likes to keep out of the spotlight.
Despite all of the backlash, inside sources insist that Queen Elizabeth and Prince Charles have given Markle their full support, especially when it comes to her charitable endeavors.