If Things Don't Work out Between Keanu Reeves and Alexandra Grant, Lauren Ash Is Willing to Date Him
Keanu Reeves isn't sitting alone on a park bench anymore. The 55-year-old John Wick actor just went public with his leading lady, an artist named Alexandra Grant. While the internet is thrilled to see Reeves find love again, there is more good news. Even if things didn't work out between Grant and Reeves, there is another woman more than willing to step in. Lauren Ash, of Superstore fame, was more than ready to air her desire to connect with Reeves publicly.
What did Lauren Ash have to say about Keanu Reeves?
Ash was interviewed at the Golden Globes Ambassador Party in November 2019. While everyone was looking at Dylan and Paris Brosnan, who were named ambassadors, Ash used the opportunity to make her intentions known. When asked what she was looking forward to in 2020, she stated that she was most excited for it to be the year that Reeves finally recognized that they belonged together, according to People.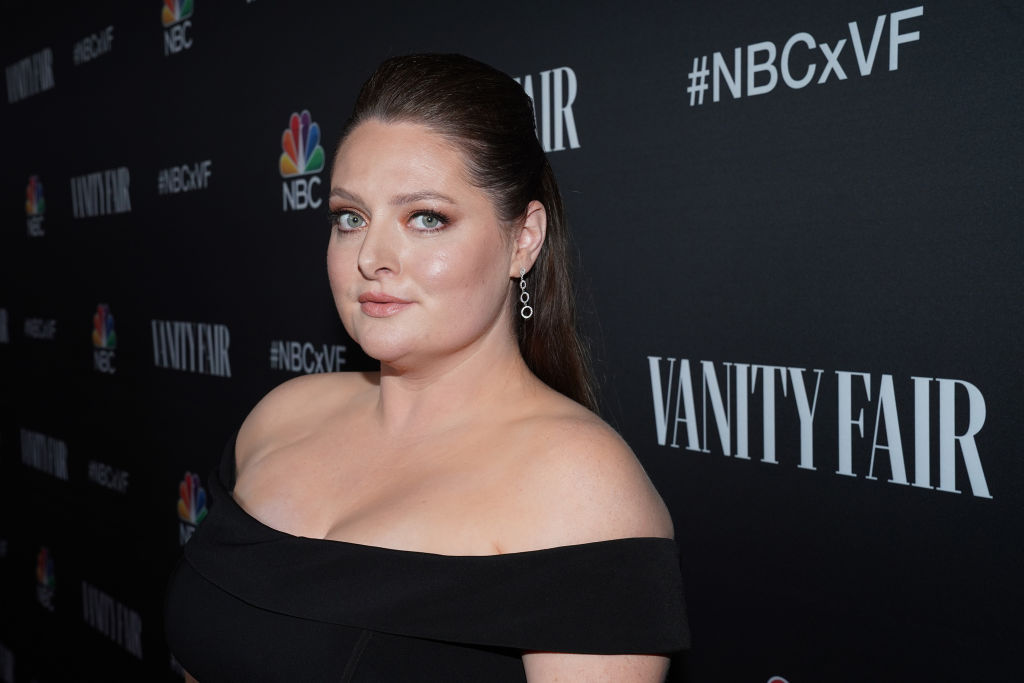 Ash noted that while she understood he had just gone public with Grant, she was pretty sure 2020 was still her year. She jokingly added, "And I'm so sorry, you know, he's been dating this woman secretly and now she's come forward and it's been a real moment. I really hope that we can all remain friends and eventually maybe vacation together. Maybe Tahoe, you know?" It's nice to know that Ash would be willing to continue a cordial relationship with Reeve's current gal pal. It's very mature of her.
Lauren Ash is willing to settle for Chris Evans if things don't work out with Reeves
While Ash might be partial to Reeves as her next beau, she's not too picky. The quirky Superstore star is also willing to consider Chris Evans as her future romantic interest. When a fan noted that the star in a different story's cover photo wasn't a bad option either, Ash prompted the Twitter user to set them up.
The star in question was Evans. The Captain America star, unlike Reeves, is still available. Evans ended his relationship with comedian, Jenny Slate, earlier this year. The pair were an on-again-off-again couple since 2016. He told USA Today that his independent lifestyle doesn't always jive well with relationships. He said, "I was always a really autonomous guy my whole life. Camping by myself is one of my favorite things. I really like to be with someone who also has their own thing to do as well, you know? If I'm with someone who just kind of adopts my life, that can feel a bit suffocating."
Is Lauren Ash dating anyone?
While Ash is pretty tightlipped about who she is seeing, she has told plenty of stories about her relationships. Back in August 2019, Ash took to The Rachel Ray Show to discuss her life, and in doing so shared a hilarious story about her boyfriend, all while he sat backstage. Not only did she regale the audience with tales from his first-ever flight, but she also recounted the time he inadvertently dispatched the LAFD to her home.
Apparently, when Ash's beau stayed at her place for the first time, he accidentally set off the fire alarm. The alarm prompted a pretty exceptional response from the Los Angeles Fire Department. Ash noted that roughly 10 firefighters showed up at her front door. Despite the couple's rocky first sleepover, their relationship continued. It's unknown if they are still together, though.